Description
Are you constantly chasing the next big sale thinking that's when you'll finally be able to pay yourself?
You've heard the profit formula, right? Sales – Expense = Profit.
The only problem? It's flawed!
Join us for a catered lunch for this wildly popular presentation! Holly DeVito, a Profit First Professional. will show you why the formula entrepreneurs use to calculate profit actually inhibits profit!
You will learn a new approach to profit – taking profit FIRST – and that instantly changes everything!
With this simple yet profound change, any business will become instantly and permanently profitable and you will finally be able to pay yourself what you are worth!

In this introductory workshop you'll learn:
* What is the REAL revenue of your business?
* How much you should be paying yourself
* Find out how healthy your business really is
* How much profit are other businesses of your size truly making

CATERED LUNCH PROVIDED - FREE FOR MEMBERS, ASK LESLIE FOR THE MEMBER DISCOUNT CODE!

"We have been successful in business for more than a decade, but never really achieved the level of profitability that I had hoped or felt was possible. Prior to Profit First, we had been running our operations through a single bank account and not sufficiently tracking our cash flow.
"Implementing the Profit First system was like shedding a whole new light on our operation. We were immediately able to see areas where we were spending unnecessarily and uncover opportunities to increase our efficiency. It also felt great to move money into a profit account every month! Thanks for introducing us to this system." - Victor Mataraso, Founder and President, Reliable Receptionist and Victory Workspace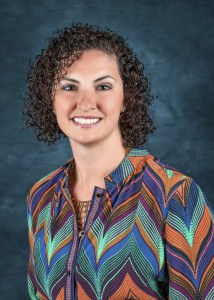 Bio:
Before founding Sum of All Numbers, a virtual bookkeeping company based in Fremont, California, Holly Devito was the Chief Financial Officer for the American Red Cross, where she managed a full accounting staff and worked closely with the Board of Directors in making financial decisions. Holly understands firsthand the hardships and successes small business owners face and has helped hundreds of clients launch their own businesses. Holly and her team provide simple solutions for gathering financial data to guide business owners to sound financial business decisions. Holly studied International Business Management at Brigham Young University – Hawaii and Utah State University.

www.sumofallnumbers.com