Healthy Ninja Skillz - Kick Life's Ass Before It Sees You Coming

Wednesday, June 6, 2012 at 6:00 PM

-

Wednesday, June 13, 2012 at 7:00 PM (PDT)
Event Details
If you've ever thought "I really should eat better," but haven't done much about it, this is the teleseries for you!
Does this sound familiar?
You feel guilty about your current habits but feel overwhelmed thinking about making changes.
You know what you should do... but haven't taken action to make it happen.
You aren't sick (you might not be overweight, either), but you'd like to feel better, have more energy, wake up more easily, and be happier.
Guess who feel no guilt, take action, and feel awesome?
Ninjas. Healthy ones.
Now you can learn to sneak more awesome into your life, ninja-style.
For FREE.
You're not lazy, unmotivated or lacking willpower, you just need strategies and support to move you forward. And maybe a flying tornado kick of love.

Discover the 3 habits that are holding you back from becoming a healthy ninja.
Learn to add in healthy habits using ninja-like stealth. No deprivation or guilt lurking in the shadows.
Get accountability and step-by-step worksheets to guide you through the process (my handouts are legendary - I am not making this up).
Attending a teleclass is easy: simply dial in to the conference line at the appointed time, enter the conference code, and you're ready! Please try to be in a relatively quiet place and give yourself an hour to focus.
Wed. May 30 - Eat Like a Ninja

Wed. June 6 - Think Like a Ninja

Wed. June 13 - Act Like a Ninja



In addition to my sneaky tips and tricks, there will be live coaching on each call - totally FREE! What do you have to lose (other than 5 pounds, some bad habits, and a crap-ton of guilt)?
If you're not sure what coaching is about or what it can do, this is the perfect time to dip your toe in the water (or at least eavesdrop). Want to know what people think about my work?

"When you work with Stacy, you're getting a support figure who is entirely dedicated to helping you make the changes you want. Stacy doesn't mess around–she shows up completely for every session prepared to help you take yourself to the next level. She's patient as you work through resistance and fear, and you know she has your back no matter what comes up."
- Paige Lysaght, Virginia
"What surprised me most is that you don't have to live with anything that sucks in your life. But the food wasn't about the food, and the exercise wasn't about the exercise, it was all about how I was treating myself and how taking care of myself and showing myself love made me want to be healthier."
- Kimberly Gunderson, Chicago
"I started working with Stacy with the hopes of kickstarting my nutritional/exercise reboot and get back into shape. However, it turned into a closer examination of my life and realizing that fear and time management issues were more of a problem than food/exercise."
- Marie Tran-McCaslin, San Diego
This is a THREE CLASS SERIES.

All calls will be RECORDED in case you can't be there live.
Register ONCE for all three classes.
Sign up now and I'll "see" you on the calls! Your life should kick ass.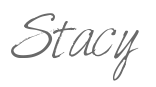 When
Wednesday, June 6, 2012 at 6:00 PM

-

Wednesday, June 13, 2012 at 7:00 PM (PDT)
Add to my calendar
Organizer
Stacy Spensley is a healthy life coach certified by the American Association of Drugless Practitioners who supports overwhelmed men and women to pragmatically integrate sustainable, step-by-step diet, mindset, and lifestyle changes so they can feel awesome and kick ass at life.
Your whole life should be delicious. She wants to help.
http://centerstagewellness.com