Healthy Nashville Summit: Nurturing Healthy Brains for a Thriving Community
Actions and Detail Panel
Healthy Nashville Summit: Nurturing Healthy Brains for a Thriving Community
Fri, April 28, 2017, 8:30 AM – 3:00 PM CDT
Description
Please join us at Trevecca Community Church on Friday, April 28th, 2017 for the 8th Annual Healthy Nashville Summit - Nurturing Healthy Brains for a Thriving Community.
This year's summit aims to:
Recognize the dynamic approaches of fostering resilience in children in an effort to build communities of shared prosperity
Understand Nashville's interconnected priorities that lead to thriving communities, such as:
Public Safety
Economic Development
Education
Health



---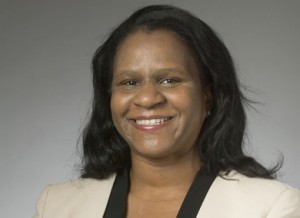 This year's keynote speaker is Dr. Renée Boynton-Jarrett, MD, ScD. Dr. Boynton-Jarrett is a pediatrician and social epidemiologist at Boston University's School of Medicine, in addition to being the founding director of the Vital Village Community Engagement Network (www.vitalvillage.org). Her work focuses on the role of early-life adversities as life course social determinants of health. She has a specific concentration on psychosocial stress and neuroendocrine and reproductive health outcomes, including obesity and early puberty. She is interested in social ecology and the role of neighborhood attributes in influencing health trajectory. Specifically, she has studied the intersection of community violence, intimate partner violence, and child abuse and neglect and neighborhood characteristics that influence these patterns. Her current work is developing community-based strategies to promote child well-being and reduce child maltreatment using a collective impact approach in three Boston neighborhoods.
---
Breakout sessions will include the following esteemed guests and presentations:
"Trauma Smart: Building Resilience in Communities," presented by Kelly Evans, LCPC, LC - Trauma Smart HeadStart Manager - Crittenton Children's Center - Kansas City, MO

"Trauma-Informed Care Policy and Procedure Changes that Best Support the Family Unit" presented by Judge Sheila Calloway, Davidson County Juvenile Court + Katherine Sinback, J.D., Court Administrator

"Building Healthy Brains: The Role of Life Experience in Shaping Brain Development" presented by Jennifer Drake-Croft, MSSW, Director of Early Childhood Well-Being, Tennessee Commission on Children and Youth

"Moving the Needle toward ACEs-Informed School Culture and Practices in Metro Nashville Public Schools," presented by Mary Crnobori, Ph.D., BCBA (Coordinator of Trauma-Informed Schools for MNPS) + Mathew Portell, M.Ed. (Principal at Fall-Hamilton Elementary)
---
During our lunch hour, we'll have a panel of local youth leaders who have screened the film Resilience. Dr. Sheila Peters, Associate Professor of Psychology at Fisk University, will lead this group through a discussion about what the film meant to them and how they see replicating resiliency successes throughout their communities. More about the film Resilience here: http://kpjrfilms.co/resilience/

Information about community-wide local screening at Belcourt Theatre here: https://www.facebook.com/events/207702356369266/
---
*Free parking is available in the lots around Trevecca Community Church, however we highly encourage you to carpool. Breakfast and lunch will be provided by CrossBRIDGE Catering, made possible by our generous sponsors.*