Description
Healthy Leader, Healthy Church!

The Acts 2 Network is coming to a city near you! Join us for this opportunity to grow your influence as a leader and meet some incredible people.

We all have a vision in our heart and are looking for the tools necessary to see that dream become a reality. However, any organization or ministry can only be as healthy as the people who lead it. During our sessions at the regional events, we will focus on the body, soul, and spirit of the leader. Each session will include a discussion time to help you apply the principles you've learned and make new friendships.

We firmly believe that life-change happens in the context of meaningful relationships and we want to create an environment where you can know others and be known. Join us for one of our regional events and let's grow together!
---
SCHEDULE
8:30 am - 9:00 am | Registration & Breakfast
9:00 am - 9:30 am | Welcome & Worship
9:30 am - 10:15 am | Session One (Body)
10:15 am- 10:30 am | Small Group Discussion
10:30 am - 10:45 am | Break
10:45 am - 11:30 am | Session Two (Soul)
11:30 am - 11:45 am | Small Group Discussion
11:45 am - 12:15 pm | Lunch
12:15 pm - 1:00 pm | Session Three (Spirit)
1:00 pm - 1:15 pm | Small Group Discussion
1:15 pm - 1:30 pm | Prayer Time
---
SESSIONS- Body, Soul, and Spirit
An organization is only as healthy as those leading it. Unfortunately, as leaders, we aren't always as healthy as we should be. We often let the smallest things make the biggest impact on our lives. Distractions often become habits and those habits define our reality. Our focus and vision as leaders become distorted. What we feed our body, soul and spirit have the power to shape us and ultimately impact our families and churches. Join us as we seek to build healthy leaders AND healthy churches!
---
SPEAKERS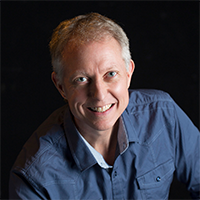 Jamey Stuart
Jamey Stuart has been the Senior Pastor of Believers Church since 2004 and has seen the church grow from 300 to over 1,500 in that time! Jamey has led Believers through many seasons of change including a recent relocation effort. Jamey has been in full-time ministry since 1994, including 5 years as a missionary in France. He is passionate about helping church leaders succeed and churches become healthy!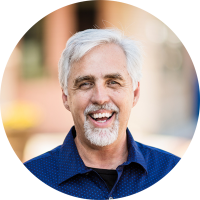 Dr. Jim Wall
Jim Wall entered full-time ministry very young. He became lead pastor of Cypress Chapel Church at age 19. After seven years of pastoring small-town churches, Jim and his wife Kim followed God's call to serve as missionaries to the Philippines. During those years, God blessed them to lead in the planting of 67 churches and the formation of two Bible Colleges. In 1989, Jim and Kim moved their family to Chesapeake, VA to launch Western Branch Community Church. After his nearly 25 years of leadership, the church grew to more than 4,000 active attendees, the majority of who came to know Jesus there. In 2007, Jim founded the Acts 2 Network, a relational network linking pastors and leaders across generational, ethnic and denominational lines. Together the network members have planted nearly 100 churches in North America and Asia. In 2018, Jim accepted the responsibility of leading The Bridge, a multi-site church in Eastern North Carolina where he is currently the Lead Pastor.
Brandon Goff
Brandon Goff is the husband of Megan and the daddy to Brody, Kiley, and Cullen. He has been involved in ministry since he was 18 years old, spending 10 years in youth ministry, and now over 6 years as a Lead Pastor at Radiate Church. Brandon and his wife Megan began Radiate Church in the Northeast area of Columbia, South Carolina in 2011 with 4 adults committed to attending. Radiate launched its first service in March of 2012. The first 3 years were a slow climb as they tried to figure out how to lead a church. In 2015 they considered closing the doors of Radiate, but feeling a renewed passion and vision they relaunched with a new logo, and new organization and have seen Radiate grow from 85 to over 450 in attendance every week since 2016. Brandon, Megan, and Radiate Church are dedicated and committed to helping empower people to discover the life God intends, no matter the cost!