Description
Chicago Public Schools' Office of Student Health and Wellness invites you to participate in our upcoming health resource fair. In partnership with United Way of Metro Chicago and Greater Chicago Food Depository, we will provide on-site Health Insurance and SNAP enrollment counseling (scheduled appointments and walk-ins) to families.
In addition to health insurance and SNAP enrollment counseling, there will be other activities, services and information to help make families healthy and happy, such as:
• Cooking Demos
• Physical fitness programming
• Fun kids activities
• And much more!
PLUS...
Don't miss a special guest appearance by Matt Forte, former Chicago Bear All-Pro running back and founder of the "What's Your Forte?" Foundation!
If you would like to make an enrollment appointment, please click here!
For more information, email us at OSHW@cps.edu or call our Healthy CPS Hotline at 773-553-KIDS (5437)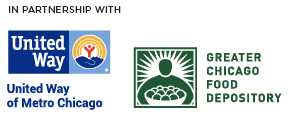 ---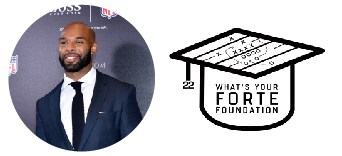 ABOUT MATT FORTE AND THE "WHAT'S YOUR FORTE?" FOUNDATION
In 2013, Matt Forté established the "What's Your Forte?" Foundation after learning that 14.7% of Chicago's high school dropouts were incarcerated, and nearly 42,000 teens did not receive high school diplomas. As a means to help students achieve their dreams of higher education, the Foundation awards college scholarships to participants who have excelled academically, demonstrated strong leadership skills and have maintained a high attendance record. The Foundation was created to empower at-risk high school students striving to achieve their dreams of higher education by providing life-changing resources and valuable mentorship opportunities.