Description
The holidays are here! Whether you're preparing a festive feast for the family, hosting an open house for your neighbors, or attending a jolly winter potluck, you'll likely need healthy appetizers to share. Stumped on what to prepare? Well you're in luck! On Wednesday, Dec. 13, Suzanne Farrell, RDN, will demonstrate three healthy holiday appetizer recipes, including one that is vegan and one that is gluten free.
Guests will:
Learn how to make three healthy holiday appetizers
Hear some of Suzanne's tips on making healthy choices throughout the season
Sample some healthy appetizers and goodies from Sprouts' catering trays
Samples will be provided and fun giveaways will be available throughout event! Every attendee will receive a complimentary Sprouts reusable shopping bag and a Sprouts Brand product.
This is a family-friendly event. Printed tickets are not required for attendance. Seating is available on a first-come, first-served basis.
About the Speaker: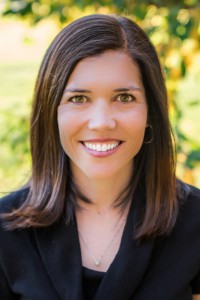 Suzanne Farrell MS, RDN, is the owner of Cherry Creek Nutrition, Inc. She is the nutrition coach on KWGN CW2's Daybreak, a regular radio guest and a former spokesperson for the Academy of Nutrition and Dietetics, as well as the Colorado Dietetic Association. She started Cherry Creek Nutrition, Inc. in 2002 and her passion is to share nutrition knowledge and experience to help others make practical, personalized and doable lifestyle changes. Her philosophy is to combine nutrition science with the art of living a happy and healthy life.