Description
The holidays are here! Whether you're preparing a festive feast for the family, hosting an open house for your neighbors, or attending a jolly winter potluck, you'll likely need healthy appetizers to share. Stumped on what to prepare? Well you're in luck! On Wednesday, Dec. 13, Emily Weeks, RDN, will demonstrate three healthy holiday appetizer recipes, including one that is vegan and one that is gluten free.
Guests will:
Learn how to make three healthy holiday appetizers
Hear some of Emily's tips on making healthy choices throughout the season
Sample some healthy appetizers and goodies from Sprouts' catering trays
Samples will be provided and fun giveaways will be available throughout event! Every attendee will receive a complimentary Sprouts reusable shopping bag and a Sprouts Brand product.
This is a family-friendly event. Printed tickets are not required for attendance. Seating is available on a first-come, first-served basis.
About the Speaker: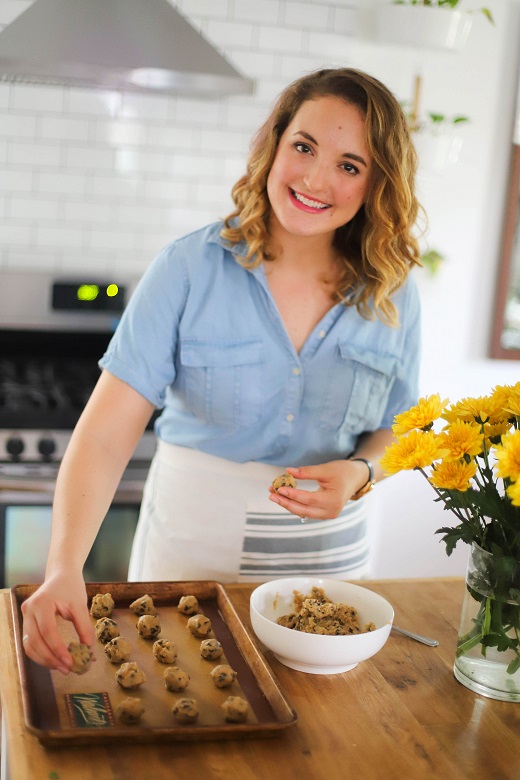 Emily Weeks, RDN, LD, is a nationally recognized nutrition and culinary communications expert based in Fort Worth, Texas. Emily believes that the secret to a nourished, happy life is to develop a healthy relationship with food, our minds and our bodies. She instills this intuitive eating philosophy in the kitchen and on her food and wellness blog, Zen & Spice. Her blog features delicious, easy recipes and simple strategies to learn how to become comfortable in the kitchen and embrace mindfulness. She has been featured on Cosmopolitan, Buzzfeed, and The Huffington Post, and recently won the Texas Academy of Nutrition and Dietetics 2016 Media Award.