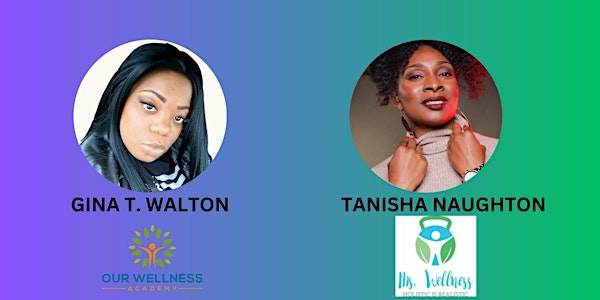 Healthy Habits Healthy Life
Discover secrets to living healthy and fulfilled with our wellness masterclass. Learn practical tips and strategies to boost your well-being
By Gina Walton & Tanisha Naughton
Date and time
Thursday, June 8 · 4 - 5pm PDT
About this event
Looking to improve your health and wellbeing? Our Healthy Habits, Healthy Life masterclass is the perfect opportunity to learn how to create healthy habits that will last a lifetime.
This masterclass will teach you practical and effective strategies for eating well, getting enough exercise, managing stress, and improving your sleep habits. You'll also learn about the importance of mindset and how to cultivate a positive outlook that will help you achieve your health and wellness goals.
Whether you're just getting started on your health journey or looking to take your existing habits to the next level, this masterclass is for you. You'll leave feeling empowered, motivated, and equipped with the tools you need to live your healthiest life.
Don't miss out on this amazing opportunity to transform your health and wellbeing. Enroll today and take the first step towards a happier, healthier you!