Description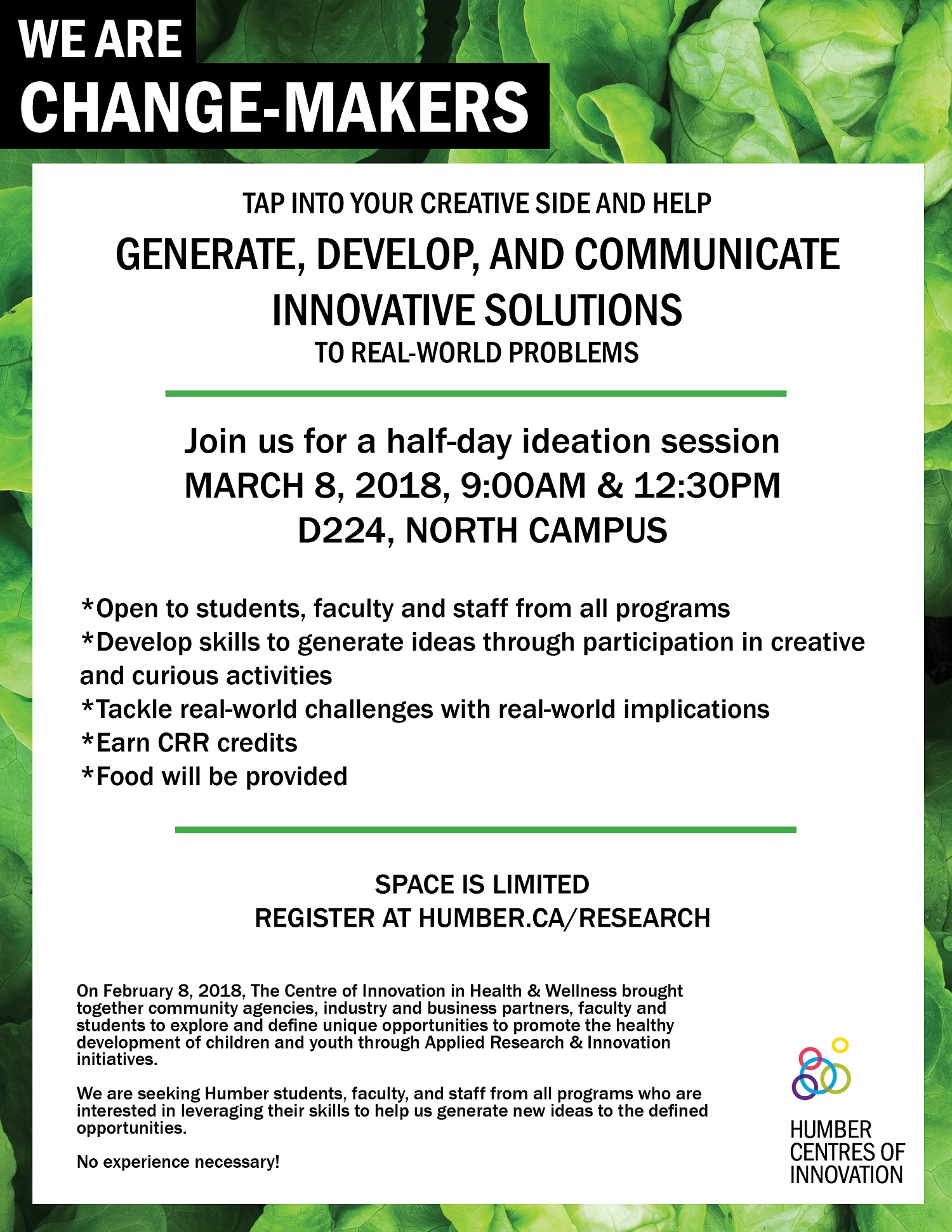 Tap into your creative side and help generate, develop, and communicate innovative solutions to real-world challenges.
Humber College has a unique opportunity to promote the healthy development of children and youth in the Rexdale area through Applied Research & Innovation initiatives.
On February 8th, 2018, The Centre of Innovation in Health & Wellness brought together community agencies, industry and business partners, faculty and students to explore and define the challenge.
We are seeking Humber students, faculty, and staff from all programs who are interested in leveraging their skills to help us generate new ideas to the defined challenge. The half-day IDEATION sessions (morning and afternoon) will take place on Thursday, March 8, 2018 in D224 (Humber North Campus).
Why you should participate:
Develop the skill to generate ideas through participation in creative and curious activities

Tackle real-world challenges with real-world implications

Interact and work alongside students, faculty and staff from variety of programs across Humber

Earn CCR credits

Free food
Space is limited.