Description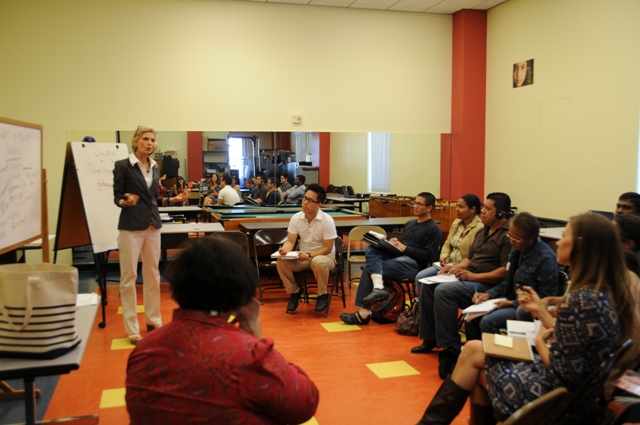 HEALTHY FOODS, HEALTHY BUSINESSES
A Business & Leadership Training for Neighborhood Markets
Are you a neighborhood market looking to take your business to the next level?
Have you ever wanted to sell more food products, but not sure how to get started or how to make money doing it?
Join the Los Angeles Food Policy Council's Healthy Neighborhood Market Network for its second annual business and leadership development training for neighborhood market operators on Saturday, September 7 from 9:00 am to 5:00 pm.
The "Healthy Foods, Healthy Businesses" training is a full day of powerful speakers, capacity-building workshops, and networking opportunities for independent market owners and their staff. Whether you operate a convenience store or neighborhood market, this event will provide you with the skills, resources and connections needed to upgrade your business and successfully introduce healthy food products at your store.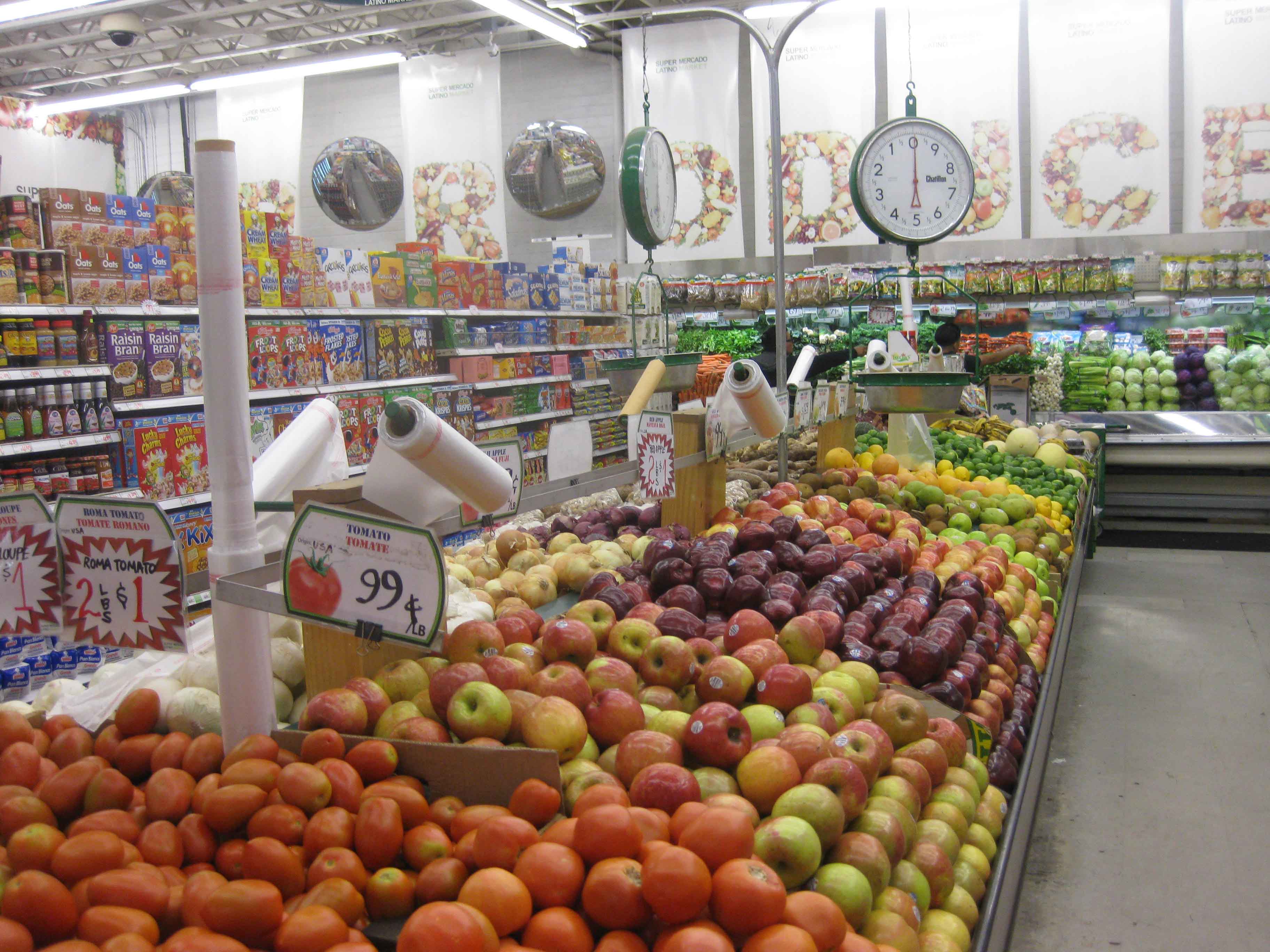 Popular topics returning to the training: Permits, marketing, produce management, store design, product display, merchandise and pricing strategy.
Exciting new topics include: Vendor relationships, hot trends in the food industry, customer loyalty, and more.
DETAILS
Date: Saturday September 7, 2013
Time: 9:00 AM - 5:00 PM
Location: Los Angeles Trade Technical College (LATTC)
400 W Washington Blvd.
Los Angeles, CA 90015
Main Event Location: South Tent. Enter campus off Grand Ave and pass Aspen Hall and Juniper Hall. Look for sandwich board signs on the street!
Parking Information: Free parking available to event guests in parking structure between Grand Ave and Olive Street just south of Washington Blvd. Enter parking structure off of Olive Street.
COST: FREE TO STORE OWNERS, NON-PROFITS & STUDENTS
COST TO GENERAL PUBLIC: $25
Come learn from industry professionals, network with other business owners and the non-profit community, and receive free professional consultations for your business.
Confirmed speakers include Councilman Curren Price and representatives from companies and organizations such as
Unified Grocers

Whole Foods Market

Yummy.com

Fresco Community Market

Coosemans Shipping

LURN

Business Resource Group

Team Friday

Shook Kelley
and MORE!
EVENT SCHEDULE
8:30 AM Networking & Registration
9:00 AM Welcome Remarks from Councilman Curren Price
9:30 AM Celebrating our Healthy Neighborhood Market Champions
10:00 AM "Top Tips" Power Speakers Series
Entrepreneurship – Rudy Espinoza, Executive Director of LURN

Management and Leadership – Janet McIntyre, President, Janet McIntyre Consulting

Marketing and Customer Loyalty – Sharon Evans, President & CEO, The Business Resource Group

Making Money – Barnaby Montgomery, CEO, Yummy.com
11:00 AM "How to Transform Your Neighborhood Market: Step-By-Step Guidance from the Los Angeles Food Policy Council"
11:30 - 1:00 PM Vendor Exhibition & Networking Lunch
1:00 - 2:30 PM Workshops with Experts
Managing Fresh Produce

Merchandizing Strategy

Customer Segmentation & Loyalty

.

Effective Employee Management

Leadership Skills and Marketing

. (Workshop En Espa

ñ

ol)
2:40 - 4:00 PM Workshops with Experts
Marketing Strategy

Fresco Community Market's Lessons Learned

LA County Resources for Neighborhood Markets

Consumer Marketing & Branding Concepts

(Workop in Korean)

Healthy Food Product & Snacking Trends

.
4:10 - 5:00 PM Resource Exchange - Step-By-Step Guidance on Government & Non-Profit Resources for Businesses & Pending Policy Discussion
Vendor Exhibits
ExpressBite
Community Services Unlimited
Community Health Councils
Unified Grocers
Community Financial Resource Center/RISE
APIOPA Roots Community Supported Agriculture Deliveries with Her Farms (Fresno, CA) & Earthworks Community Farm (South El Monte, CA)
Network for a Healthy California
Viva la Vida! Live Foods for Life
Los Angeles County Department of Public Health Environmental Health Division
Business Resource Group
Valley Economic Development Corporation
South Bay Small Business Development Center
AphroGraphics Graphic Design & Media Service

Product Demo Tables
Chobani Greek Yogurt
Way Better Snacks
CoCo Libre
...and More!
**********************************************************
Register Today!
Registration Online, By Email or Phone to receive a free organic lunch at the event.

By Web: http://neighborhoodmarkets2013.eventbrite.com
By Email: healthymarkets@goodfoodla.org
By Phone: 323 - 452 - 3890
------------------------------------------------------------------------------------
This training is presented by the Los Angeles Food Policy Council with support from Citi Community Development and JIB Fund Community Building Initiative.
www.goodfoodla.org | communitymarketconversion.org
Additional Details

Language: Translation in Spanish and Korean is available for the all sessions in the morning before lunch. In the afternoon, there will be Spanish and Korean language workshops, and translation in both languages will be available for select workshops conducted in English. It is our committment to provide linguistically diverse programming and we welcome your feedback on how we can best meet your needs.
Traducción a español esta disponible para los talleres en la mañana. Algunos programas de la tarde se ofrecen en español.
행사 참가자를 위해 한국어 통력이 마련 됩니다.

Accessibility: The site is wheelchair accessible.