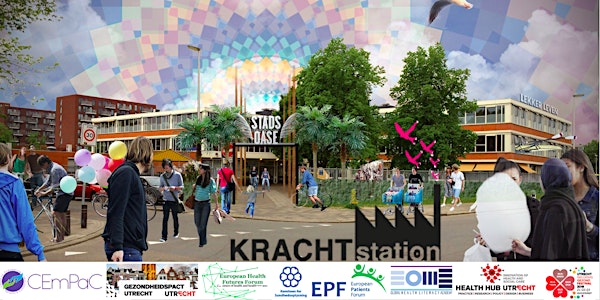 'Healthy Empowerment Symposium' by CemPac and Partners
Location
Krachtstation
199 Amerikalaan
3526 VD Utrecht
Netherlands
Join the opportunity to exchange, learn and improve on Empowerment, Community Building, Health Literacy and Education!
About this event
The centre for empowering people and communities (CEmPaC) and Gezondheidspact Utrecht are pleased to announce that we will be running a one day symposium as part of the Utrecht Health week.
We will organize this symposium together with European Patients Forum (EPF), The `Global Health Literacy Academy (GHLA), Health Hub Utrecht (HHU) and Danish Committee for Health Education (DCHE). The symposium is part of the 'Gelukkig en Gezond Festival 2019'.
We are very grateful to collaborate with 'The Krachtstation Kanaleneiland' a multifunctional community building for working, living and recreation!
Introductions
Keynotes
Breakouts
Intermezzo's - be surprizzzed!
Kind regards on behalf of the organizing committee!