Description
Healthy eating doesn't have to be hard or drain your bank account. We will hear from Certified Health Coach and founder of Well By Me, Maranda Elkin, on how a little planning and meal-prep can streamline your healthy living routine. Topics discussed will include:
Easy ways to plan out the week's meals based on your unique schedule
Meal-prep tips for real life, whether you work in an office or from home
What to do during weeks you don't have time to plan or prep
Budget-friendly shopping tips
Easy meal ideas
Event Schedule
6:00 - 6:30 Mingling over healthy snacks and of course wine!
6:30 - 7:30 Workshop led by Maranda Elkin
7:30 – 8:00 Q&A
About Maranda Elkin: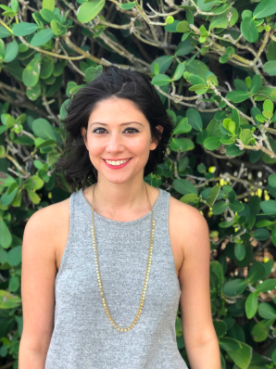 Maranda Elkin is a Certified Health Coach and runs Well By Me, a practice that supports high-powered women through wellness experiments to reduce stress and promote long-term health. She is passionate about helping ambitious women dig deeper to bring forth their true calling in life and experience unprecedented energy and vitality every day.
Maranda fell head over heels in love with nutrition and meal prepping after spending several years in demanding corporate jobs.
Having little time to herself, she knows how easy it is to eat the closest thing resembling food and feel bloated and guilty afterwards. Fortunately, Maranda developed a guide to help women take back control of their schedules and fill their plates with nourishing and delicious meals, without spending countless hours in the kitchen!
Maranda believes that there is no greater gift than helping others invest in their personal development and that's what being a Health Coach is all about. Her personal mantra: "The longest most-fulfilling relationship in life is the one you have with yourself." Learn more about her wellness journey here.


The Financial Gym is a personal financial services company that takes a fitness inspired approach to all of our clients finances. By working one-on-one with a Certified Financial Trainer, we teach them how to make smarter money decisions that add up over time to reach their life goals.