Event Information
Refund Policy
Contact the organizer to request a refund.
Eventbrite's fee is nonrefundable.
HLI's 2021 Healthy Cooking Classes Online
About this Event
Healthy Living, Inc presents:
Healthy Cooking for Every Day Living
Fridays, January 22nd and 29, 2021
1:00 – 2:00 pm
$20 per class | Classes will be live online via ZOOM.
Zoom Info to be sent within 24 hours of the event.
Twice a month, Nutrition educators and Chefs Juliette G. Tahar and Imke Ahlf-Wein of Healthy Living Inc., will explore the art of preparing healthy delicious simple everyday cooking through hour-long on-line sessions.
The goal is to learn how to integrate healthy cooking in daily meals in ways that are creative, reflect the seasons, one's own culture, health condition, stage of human development, budget and/or logistical constraints – if any; and make cooking a doable and enjoyable experience.
Included in the lessons are meal planning tips, various cutting and cooking techniques; along with nutrition knowledge, food history and provenance highlights. Each class begins with a nutrition overview, then moves on to the cooking demonstration and ends with a Q&A session.
The course highlights a plant-based diet with a focus on whole grains, including gluten-free ones; seasonal produce, sea vegetables, legumes, tempeh, tofu and other protein alternatives such as seitan. Recipes also will feature fish, chicken, and some dairy. Snacks, desserts and more complex holiday recipes will be included as needed. Whether new to cooking or a proficient cook, classes are open to all levels of proficiency.
Juliette G. Tahar, MS, MA has 30+ teaching natural food cookery, incorporating macrobiotic cooking, which is based on the traditional Chinese principles of yin and yang, with Western science-based nutrition knowledge. She also is the founder and current Executive Director of Healthy Living Inc., a non-profit 501c 3 organization that provides educational and enrichment programs to DC youth, adults, families with young children and seniors.
Imke Ahlf-Wien, MS, MA, holds a Master of Science in Community Nutrition Education from the Maryland University of Integrative Health in Laurel/MD. Since 2017 she has been teaching a combination of nutrition literacy and culinary skills at the Cheverly STEM Education Center as well as for various programs in Maryland and Washington, D.C
Friday, January 22nd, 2021
Quinoa Ginger Miso Soup with Kombu Seaweed
We start the New Year with a warming soup made with nutritious quinoa and sweet vegetables. Rich in anti-oxidant, ginger will provide a spicy contrast; while miso a boost of probiotics; and Kombu seaweed one of minerals. A nutrition discussion will pair the cooking demonstration.
Friday, January 29, 2021
Carrot and Beet Salad with Orange Dressing
In the second nutrition class of 2021, we will talk about the history and nutritional benefits of carrots and beets and make a delicious shredded carrot & beet salad with a juicy, easy to make dressing.
Topics explored will include the history of carrots and beets (did you ever wonder why carrots consumed nowadays are usually orange?), traditional ways to prepare them, their nutritional profile, and their multitude of health benefits.
More about HLI:
healthylivinginc.org
Questions? info@healthylivinginc.org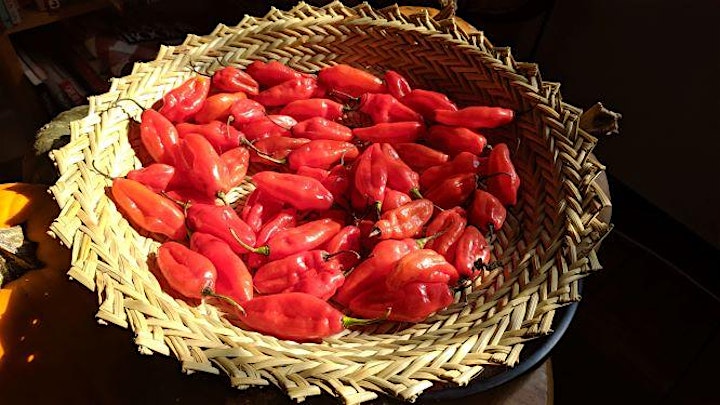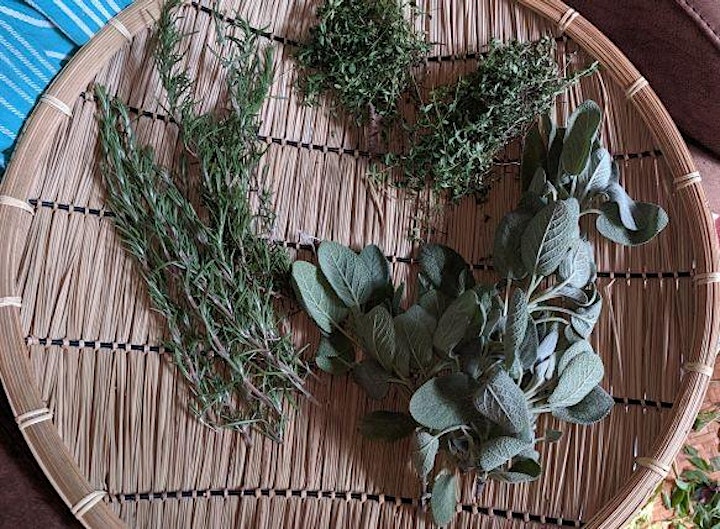 Location
Refund Policy
Contact the organizer to request a refund.
Eventbrite's fee is nonrefundable.