Event Information
Location
Millennium Hotel London Mayfair
44 Grosvenor Square
London
W1K 2HP
United Kingdom
Description
Healthy Cities: Healthy Women London

One of the world's leading cultural and financial centers, London is home to a diverse range of peoples and languages. With the largest municipal population in the European Union, London intersects with the lives of countless women and their families each day. Join us and our co-sponsor The Lancet as we examine the unique issues women face in this urban environment and explore solutions that promise to improve health for populations all over the world.
Agenda:
9:30 am Registration opens
10:00 am Welcoming Remarks
Dr. Richard Horton, Editor-in-Chief, The Lancet
10:15 am Opening Keynote Remarks
Dame Ruth Carnall, Strategic Advisor on Health for the Mayor of London and Former Chief Executive, NHS London
10:45 am Panel – Are We Doing Enough? Safety, Risk and Women's Health In London
Moderator: Dr. Lynn Sommers, Director, University of Pennsylvania School of Nursing Center for Global Women's Health; Lillian S. Brunner Professor of Medical-Surgical Nursing
Nick Kinsella, Founder and former CEO, UK Human Trafficking Centre; member, United Nations Global Trust Fund for Victims of Human Trafficking
Professor Liz Kelly, Director, Child and Woman Abuse Studies Unit, London Metropolitan University and Co-Chair, End Violence Against Women Campaign
Recent headlines tell us that women in London are still vulnerable to threats such as violence, human trafficking and broader issues like inequalities in access to care that put their own health and well-being at risk as well as those of their children and families. Panelists will discuss some of the social and environmental risk factors and solutions that can be pursued to increase health and safety for women in London.
11:45 am Panel – Urban Spaces As Healthy Places: Healthy Solutions For Women In London
Moderator: Zoë Mullan, Editor, The Lancet Global Health
Christine Hancock, Executive Director, C3 Collaborating for Health
Dr. Barbara Penner, Senior Lecturer in Architectural History, University College London Bartlett School of Architecture
Jayson Otke, External Affairs Director, Philips Healthcare UK & Ireland
How is London working to make its urban environment healthier? And how are women viewed as both the target and the catalyst for change? Developing urban planning, design and public health solutions with women as a focal point may further much-needed efforts to transform our urban environments, making cities safer and healthier for all. Panelists will share their perspectives and proposed solutions for improving the built environment and promoting healthy lifestyles by and for women.
1:15 pm Lunch Keynote
Helen Walters, Head of Health, Greater London Authority
2:15 pm Women's Health and the World's Cities
Dr. Afaf I. Meleis, Dean, University of Pennsylvania School of Nursing
2:45 pm Concluding Keynote Remarks
Dame Mary Archer, President of the National Energy Foundation and Former Chair, Cambridge University Hospitals NHS Foundation Trust

3:30 pm Event concludes
Proudly Sponsored by:
Elizabeth Kehler, PAR'13 and Dean Kehler, W'79, PAR'13
Margie Gordon Schaye, CW'75, PAR'10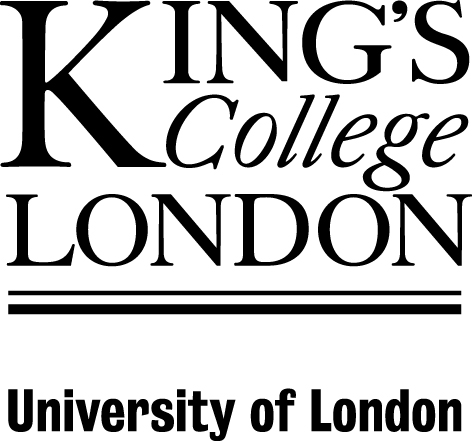 Florence Nightingale School of Nursing and Midwifery
a Additional sponsorship opportunities are available for this event. If you are interested, please email Wylie Thomas, Vice Dean, Institutional Advancement, University of Pennsylvania School of Nursing.
If you are having trouble registering please email: Healthywomen@nursing.upenn.edu.
Date and time
Location
Millennium Hotel London Mayfair
44 Grosvenor Square
London
W1K 2HP
United Kingdom