Description

Healthy Baking Swaps with Kerri Axelrod
Presented by The Trustees & PRANA
The KITCHEN at The Boston Public Market is honored to host holistic health and wellness counselor, Kerri Axelrod, as she talks through healthy baking swaps using products from PRANA. Kerri will walk attendees through her tips for easy baking swaps and attendees will get the chance to ask their healthy eating questions, as well as create trail mix cookies that contain superfood ingredients with Kerri's special recipe and PRANA organic trail mixes.
All attendees will also go home with their complimentary care package of PRANA goods to try.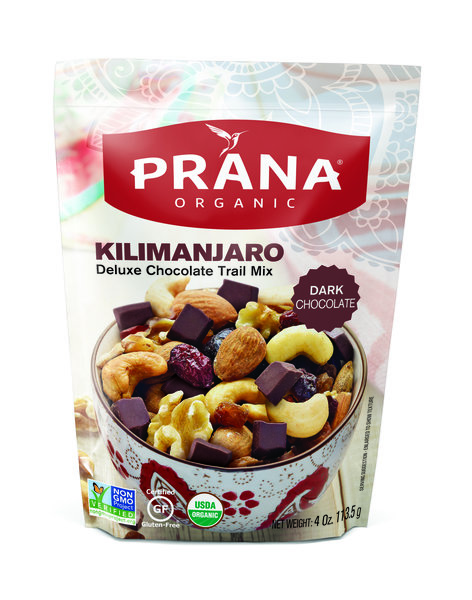 About PRANA
Born in 2005 out of a love of food and a belief that food can fuel an appetite for life, PRANA innovates, produces and provides high-quality organic snacks. Now with a staff of over 60 employees, the company takes pride in offering their customers fresh and flavorful high-quality products that have been inspired by different traditions from around the globe. PRANA's wholesome range of products, including nuts, seeds, dried fruits, trail mixes, snacks and superfoods can be found in major grocery store chains as well as in independent stores. In May 2005, PRANA obtained B Corporation certification, awarded to companies that meet rigorous standards of social and environmental performance.
About Kerri
Kerri Axelrod (www.KerriAxelrod.com) is a certified Integrative Nutrition health coach, blogger and yoga instructor, specializing in helping women live healthy, passionate and purpose-driven lives with a focus on gut and mental health. Kerri is an established authority in the health and wellness industry and frequently provides expert commentary for national and local media publications, speaks regularly at events and partners with top consumer brands. She has been featured in publications such as PureWow, Byrdie, Reader's Digest, Prevention Magazine, Metro NYC, Eat This, Not That, and the Fashion Spot, and partnered with brands such as Exhale Spa, Vital Proteins and Daily Harvest to name a few. She was also recently named one of Boston magazine's go-to wellness pros for nutrition services as well as one of the "Top 10 Healthy Food Instagramers to Follow." Kerri trained at the Institute for Integrative Nutrition, received her 200-hour yoga training from Boston School of Yoga and completed the Stress Management and Resiliency training at Benson-Henry Institute for Mind-Body Medicine at Massachusetts General Hospital.
About The Trustees and The KITCHEN
As one of the largest owners of agricultural land and the premier steward of the cultural and natural landscape of Massachusetts, The Trustees extends its leadership to transform the local food system by connecting residents and visitors back to the land and sharing the Commonwealth's collective agrarian heritage through innovative retail and educational experiences at the Boston Public Market in the heart of downtown Boston.
The KITCHEN is a community gathering place, managed by The Trustees, that is restoring the craft of seasonal cooking in Massachusetts, New England, and beyond through hands-on classes and educational experiences that celebrate the farmers and artisans of this region. Partnered with the Boston Public Market, The KITCHEN embraces a whole-food approach to eating and promotes cooking as an essential cornerstone of a sustainable food system.
Join The Trustees and receive 20%-50% off all classes, workshops, and events at The KITCHEN and all Trustees properties.