About this Event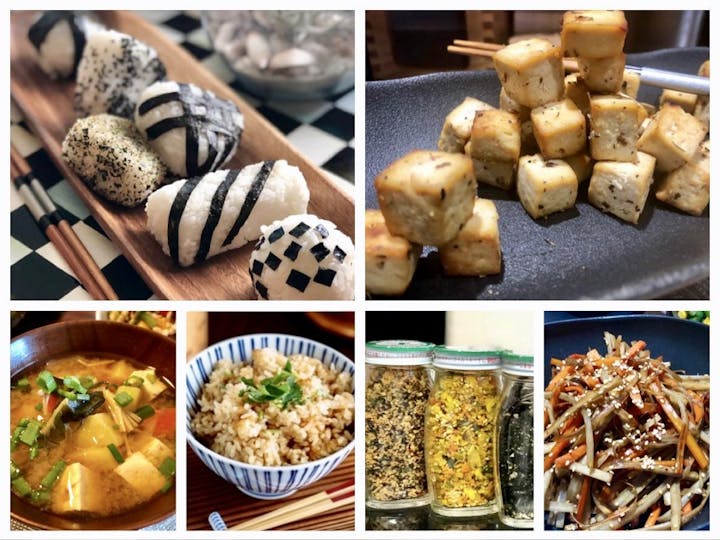 Have you ever wondered why Japanese food tastes so good but when you make it at home you just can't seem to get it taste the same? It's probably because you haven't been doing it right and I'm excited to share with you some tips that will turn your Japanese cooking into restaurant quality! I lived and worked as vegan chef in Sendai for 30 years and have turned these traditional Japanese dishes into vegan heaven on a plate.
Japanese food is supposed to be healthy without compromising on the beautiful umami flavors that make this cuisine so delicious and satisfying.
4-Course Japanese Brunch
In this class you will learn how to make:
* ONIGIRI, Japanese Rice Balls using TAKIKOMI GOHAN and various toppings.
* KINPIRA GOBO, Sautéed Carrot and Burdock Root with Sesame
* Chunky Miso Soup with a Twist
* Crispy Baked Tofu in a Konbu Dashi (non-oil!)
* FURIKAKE, Homemade Japanese Nori Seasoning
This is a typical Japanese brunch that I'm sure will become a favorite at your table too!
This is a cooking demo you will be observing. All recipes provided. There will be lot's of food tasting so bring your drinks and sip on wine wine while you enjoy the class and sample all of the dishes.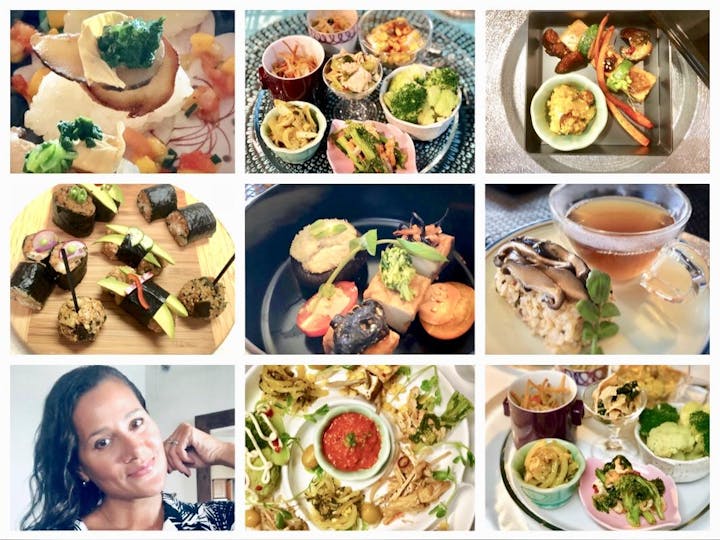 Once you learn how to use basic Japanese ingredients and techniques you can go on to make so many stunning dishes like the ones shown in the picture above. It's not as difficult as you think!
Eat like the Japanese and live longer, healthier lives!!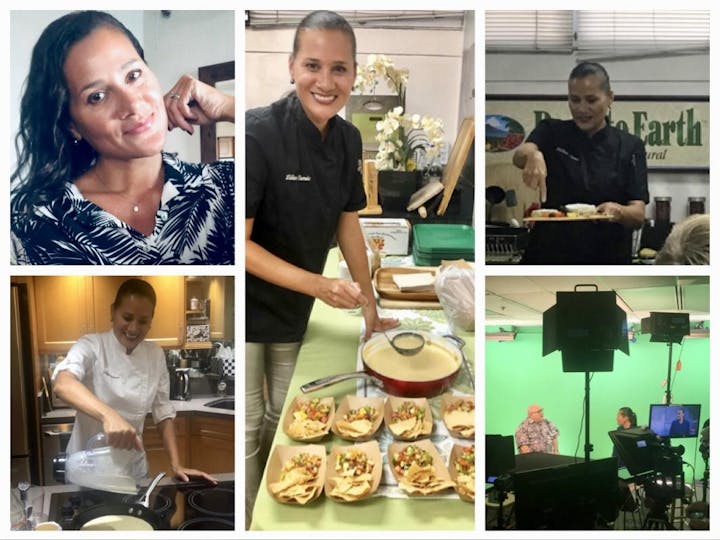 B.Y.O. your wine, sake or drinks at NO extra charge!! Great for date night or a group of friends. Only 12 spots available. Book soon to secure your spot at the demo!
For more information, please call (808) 476-3549.
48 Hour Cancellation Policy for Refunds and Cancellations.
Class will require reservations by at least 4 people. In the case of a cancellation you will be notified by email and refunded in full.
No validated parking, but Harbor Court does have parking available for around $3 per car until midnight.
When arriving at Harbor Court please be sure to go to the "Residential Tower" entrance located on the Merchant St side, NOT the Queens St side. You are asked to arrive at the venue no later than 5:50PM where you will be escorted from there.
For further information please call 808-476-3549.
Originally from Sydney, Australia, Lillian spent the past 30 years living and working in Japan as a vegan chef, instructor and lifestyle coach in Sendai. In December 2018 Chef Lillian moved to Honolulu where she hosts 7-Course dinners and lunches, cooking classes and demos, workshops and is host of the new show "Lillian's Vegan World."
Follow Lillian on:
YouTube
https://www.youtube.com/user/lillianvegetarian
Facebook
https://www.facebook.com/Lillian-Vegan-736162949798284/
ThinkTech Hawaii's "Lillian's Vegan World"
https://www.youtube.com/playlist?list=PLQpkwcNJny6mVGU13EzopDPGFp8HVbpHG
Webpage
https://lillianvegan.com/