Description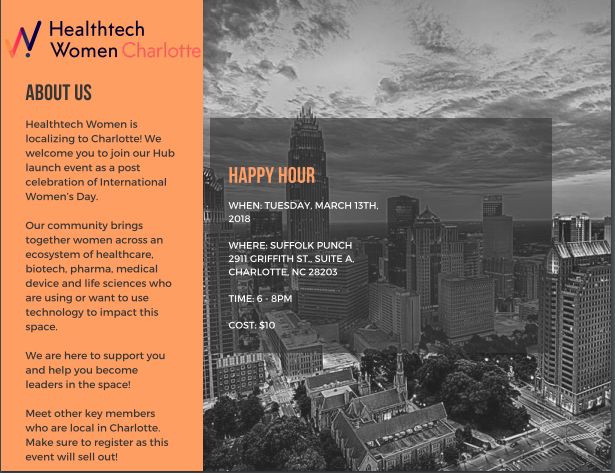 Healthtech Women is localizing to Charlotte, NC! We welcome you to join our Hub launch event as a post celebration of International Women's Day.
If you see yourself in health across biotech, pharma, medical device, life sciences, healthcare, and healthIT, we would love to meet you! Alternatively, if you are excited about the space, we welcome you to join us!
Agenda:
6:00pm: Mix and Mingle & light snacks
6:30: Spotlight Member
7:00-8:00 pm: Mix and Mingle & light snacks
For any questions, sponsorship or to get involved, please contact: Sasha@healthtechwomen.com
See you there!