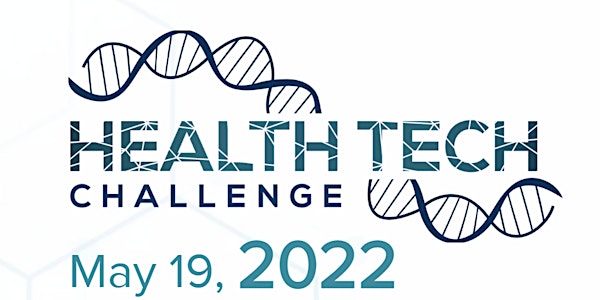 Healthtech Challenge 2022
Showcase your business. Develop your idea.
When and where
Location
London Business School Sussex Place 27 Regents Park London NW1 4SA United Kingdom
About this event
The Health Tech Challenge is a business idea competition that attracts both students and professionals in a unique event in the vibrant city of London. Hosted by the London Business School Healthcare Club and sponsored by Illumina and Novartis, with the support of the Institute of Entrepreneurship and Private Capital, this annual competition offers mentorship, training, networking opportunities, and a prize of £10,000 to the winning team.
The event is open to the public during the evening. As a guest, you will be able to attend the pitches of our six finalists, and be part of the voting system to pick our winner. During the event you can also enjoy our VC panel and our Keynote Speaker. The event will end with a networking event with dinner and drinks.
See our 6 Finalists Pitch for a £10,000 Prize
These innovative start-ups offer a range of solutions to some of healthcare's biggest problems, come see these brilliant minds and their ideas at work!
• Ovulai: femtech platform to manage PCOS
• Seed Fertility: solving practical challenges of male fertility diagnosis
• Cancer Detection AI: applying AI to model and target cancer evolution
• Seha: medtech to diagnose and monitor heart failure
• Aisthesis Medical: applying AI to aggregate data for smart monitoring in anaesthesia
• HealthTech1: automating key tasks in primary care to help the NHS get back on track
Learn from Our Brilliant Judges and Speakers
Chair
• Jeff Skinner - Executive Director of the Institute of Entrepreneurship and Private Capital at LBS
• Dr Iris Good - Charimain and MD of Good Relationsh India, Cambridge Enterprsise Seed Fund Investment Committee
Judges
• Rana Lonnen - Managing Director at dRx Capital, Novartis HealthTech fund
• Anya Roy - Head of Seed Investments and Technology at Illumina and co-founder of Syrona Women
• Dr James Somauroo - Co-founder of SomX: the Healthtech Agency
VC Panel
• Dr Fiona Pathiraja - NHS radiologist and managing partner Crista Galli Ventures
• Bobby Kaura - Seed Investment Team, Illumina for Start-Ups
• Rana Lonnen - Managing Director at dRx Capital, Novartis HealthTech fund
KeyNote Speaker: Dr James Somauroo - Co-founder of SomX: the Healthtech Agency
Check all the details on our website: https://www.londonhealthtechchallenge.org/