Location
Curtiss Mansion
500 Deer Run
Miami Springs, FL 33166
2 days ! Healthier, Stronger & Happier Expo en The Curtiss Mansion by Healing Arts Expo (Exposición más saludable, más fuerte y más feliz )
About this event
Healthier, Stronger & Happier Expo en The Curtiss Mansion by Healing Arts Expo (Exposición más saludable, más fuerte y más feliz )
On May 23, the prestigious Health and Wellness Festival produced by Healing Arts Expo will take place at The Curtiss Mansion and will be called "Healthier, Stronger and Happier Expo". This will be the 9th gathering of said bilingual expo created to once again unite the most diverse group of thoughtful leaders and providers in South Florida. This event will be held in conjunction with The Curtiss Mansion highlighting all areas of art and wellness in the midst of this historic treasure and the gardens of this lush location in the wonderful city of Miami Springs, FL.
El próximo 23 de mayo se llevará a cabo el prestigioso evento de salud y bienestar producido por Healing Arts Expo en The Curtiss Mansion y se llamará "Healthier, Stronger and Happier Expo". Este será el 9no encuentro de dicha exposición bilingüe creada para unir nuevamente al grupo más diverso de líderes y proveedores conscientes del Sur de la Florida. Este evento se llevará a cabo en conjunto con The Curtiss Mansion resaltando así todas las áreas del arte y el bienestar en el medio de este tesoro histórico y los jardines de este frondoso lugar en la maravillosa ciudad de Miami Springs, FL.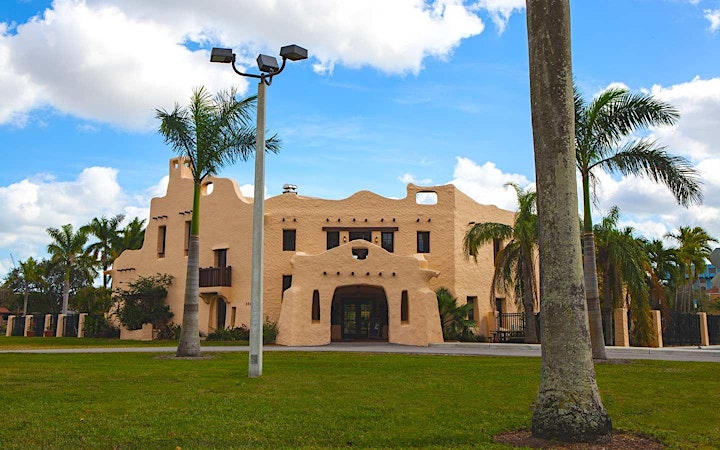 The mission of this event is to encourage healthy lifestyles, awareness and healing through art, thus contributing to individual, community and global balance through the mind, spirit and physical body. Among the techniques and therapies included in this event will be found physical therapies, quantum science and neuroscience, new methodologies and tools for general well-being, exercises, reiki, astrology, numerology, essential oils, spiritual healing, reflexology, meditation, yoga, Feng Shui , among many others, as well as jewelry, nutritional products, crafts, fashion, cosmetics and much more under the same place in the middle of the magic of nature.
La misión de dicho evento es incentivar estilos de vida saludables, la consciencia y la sanación a través del arte, contribuyendo así al equilibrio individual, comunitario y global a través de la mente, el espíritu y el cuerpo físico. Entre las actividades incluidas en este evento se encontrarán conferencias de crecimiento y desarrollo personal, zumba, yoga, crossfit, meditaciones, actividades recreativas para niños, rifas, fitness, venta de productos artesanales, nutricionales, comida saludable, yoga, música, libros de autoayudas, ciencia cuántica y neurociencia, nuevas metodologías y herramientas para el bienestar general, ejercicios, reiki, astrología, numerología, aceites esenciales, sanación espiritual, reflexología, meditación, yoga, Feng Shui, entre muchas otras, así como joyería, productos nutricionales, manualidades, moda, cosmética y mucho más bajo un mismo lugar en medio de la magia de la naturaleza. , el evento espera congregar a lo largo del día a unas tres mil personas en diferentes espacios llenos de luz, energía y transformación y mucho más.
Healing Arts at The Curtiss Mansion will open its doors for a single day from 11am to 7pm. Admission to this event is free and will feature a wide variety of national and international exhibitors, healers and prestigious speakers who will share their knowledge in an unprecedented day. The Curtiss Mansion is located at 500 Deer Run, Miami Springs, FL 33166.
This event will follow CDC COVID safety guidelines. All guests will be required to wear face masks and will be asked to maintain social distance guidelines.
You can learn more about the event, vendor opportunities, its speakers and activities in general on the website: www.healingartsexpo.com or communicate directly at 305-3369313
Healing Arts at The Curtiss Mansion abrirá sus puertas por un solo día desde las 11am hasta las 7pm. La entrada a este evento es gratuita y contará con una gran variedad de expositores, sanadores y prestigiosos conferencistas a nivel nacional e internacional quienes compartirán sus conocimientos en una jornada sin precedentes.
The Curtiss Mansion está ubicado en el 500 Deer Run, Miami Springs, FL 33166. Pueden conocer más acerca del evento, oportudidades para exponer sus productos o servicios, patrocinio, nuestros conferencistas y actividades en general en la página web: www.healingartsexpo.com o comunicarse directamente al 305-3369313
We invite any vendor focused on health, physical and mental wellness, fitness, healthy lifestyle choices, stress management, physical therapy, coaching, financial/ retirement health, personal development, skincare, hair & body care, holistic healing and lifestyle, to apply for a vendor space, this is a great opportunity for you to share your products and services.
Apply today! No payment necessary until approval. We welcome MOST disciplines, company sizes, services and products. Visit the www.healingartsexpo.com website for more detailed information. https://forms.gle/MuaJiZKwuXcNrTt99
Invitamos a cualquier proveedor enfocado en salud, bienestar físico y mental, acondicionamiento físico, opciones de estilo de vida saludable, manejo del estrés, terapia física, entrenamiento, salud financiera / de jubilación, desarrollo personal, cuidado de la piel, cuidado del cabello y del cuerpo, curación holística y estilo de vida, para solicitar un espacio para proveedores, esta es una gran oportunidad para compartir sus productos y servicios.
Aplica! No es necesario realizar ningún pago hasta la aprobación. Damos la bienvenida a la MAYORÍA de disciplinas, tamaños de empresas, servicios y productos. Visite el sitio web www.healingartsexpo.com para obtener información más detallada. https://forms.gle/MuaJiZKwuXcNrTt99
The founder of Healing Arts Expo, Patricia Lefont and Juliana Arias, Director of Curtiss Mansion, unite their talents and outstanding backgrounds in the area of ​​marketing and the organization of events and indicated that they are pleased to be able to carry out this innovative proposal of local entrepreneurship for free, for the leisure and recreation of the whole family and appreciate the trust of their exhibitors, friends and associates as well as the collaboration of the institutions of the city of Miami.
La fundadora de Healing Arts Expo, Patricia Lefont y Juliana Arias, Directora de Curtiss Mansion, unen sus talentos y destacada trayectoria en el área de mercadeo y la organización de eventos e indicaron que se sienten complacidas de poder llevar a cabo esta innovadora propuesta de emprendimiento local de manera gratuita, para el esparcimiento y recreación de toda la familia y agradecen la confianza de sus expositores, amigos y asociados así como la colaboración de las instituciones de la ciudad de Miami.
Agenda
Spanish Shortalks - Second Floor
11:00
Madeleine E Belliard Taller Amor
11:30
Mariell Jordán No más el lunes comienzo
12:00
Taty Ramos La revolución Keto @tatiketo
12:30
Luz Pellegrino Ayurveda: The Science of Living
13:00
Yaroslav Aristeiguieta Descubriendo la Riqueza desde la Gratitud
13:30
Dr. Ana Orozco Barriga Sana Corazón Contento
14:00
Andrea Castelli Quitate la dependencia emocional con PNL
14:30
Clarice Farina Descubre tu propósito a través de la Numerología
15:00
Nena Agustí Alta Frecuencia Sanadora
15:30
Myriam Llano
Nutriendo tu esencia femenina
16:00
Rosa Rivas Rejuvenece tu ADN, tu piel, tu mente y tu espíritu
16:30
Giancarlo Molero Toy Feliz
17:00
Mario Sanchez Sexualidad Sagrada
17:30
Erika Ruiz Masaje Emocional
English Shortalks
13:30
Michelle Ben Moshe Personalized Nutrition Approach based on evidence based tests
14:00
Juan Angel Mindfulness and Anxiety
14:30
Sandra Leiva
15:00
Brian Clement` Hippocrates Institute Health and Lifestyle
Activities
11:00
Andreina Gómez Vinyasa Yoga Flow
13:00
Marisol Kamkoff Strong Nation by Zumba
14:30
Marisol Kamkoff Zumba Class
15:00
TaiChi by Body & Brain Yoga and Taichi
16:00
Trance-Zen-Dance with Gloria Mazer