Join us as academics, industry professionals, investors, educators, and policymakers discuss advances in treating mental health disorders.
About this event
Biotech Connection Los Angeles (BCLA) is excited to announce our annual Healthcare Symposium on the topic of Advances in Mental Health Care.
Anxiety disorders are the most prevalent psychiatric disorders, affecting over one third of the population during their lifetime, according to epidemiological studies. This places an immense economic burden on society, with treatments summing up to $210.5 billion annually in the US alone. Since the onset of the COVID-19 pandemic the CDC has reported a 40% increase in anxiety-related conditions amongst the US population, exacerbating this already prevalent issue to unprecedented heights. This symposium will bring together leaders from diverse backgrounds, including academics, industry professionals, investors, public health educators, and policymakers to partake in this important discussion.
Program
5:30 – 6.00 pm Keynote - Fireside Chat with Bryan Johnson
6:00 – 6:50 pm Panel Discussion with Ronan Levy, Dr. Jyoti Mishra, Dr. Raghu Appasani - Moderated by Charlotte Cramer
6:50 – 7:00 pm Q&A
This event will be hosted on Zoom and information of the meeting will be emailed via Eventbrite.
By RSVPing to this event, you agree to join BCLA's mailing list to receive monthly newsletters and information on other exciting events happening in the LA biotech landscape! Your information may be shared with the partners organizing this event.
Photographs and/or videos may be taken at this event. By attending the event, you acknowledge and agree that your likeness may be included in photos and videos of the event and used by BCLA in newsletters or in other BCLA communications. If you do not agree to this usage, please notify the photographer or videographer.
BCLA is excited to announce an amazing lineup of speakers to talk about this important topic in healthcare!
Keynote speaker:
Bryan Johnson, Founder of Kernel and OS Fund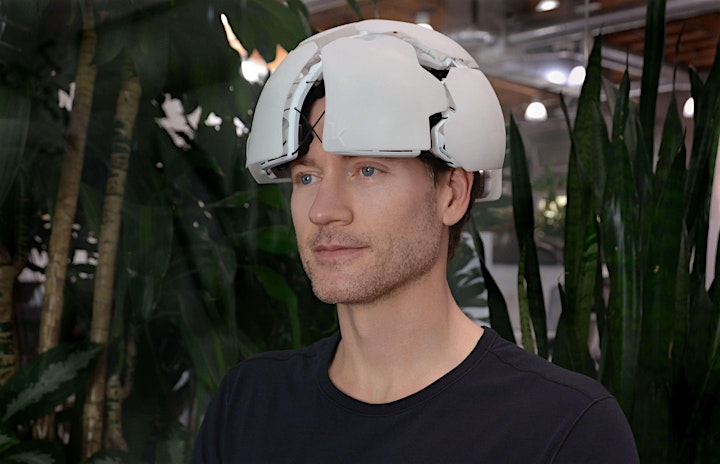 Bryan Johnson is the founder and CEO of Kernel, which has built two next-generation, non-invasive brain interfaces. Bryan was the founder/CEO of Braintree Venmo, which PayPal acquired for $800M in 2013. Bryan is also the founder of OS Fund where he invested $100M in the predictable engineering of atoms, molecules, and organisms, including in Ginkgo Bioworks, Synthego, Arzeda, Atomwise, and NuMat. Bryan is an outdoor-adventure enthusiast, pilot, and author of children's books, Code 7 and The Proto Project.
Panel Discussion:
Ronan Levy, Co-Founder of Field Trip Health Ltd.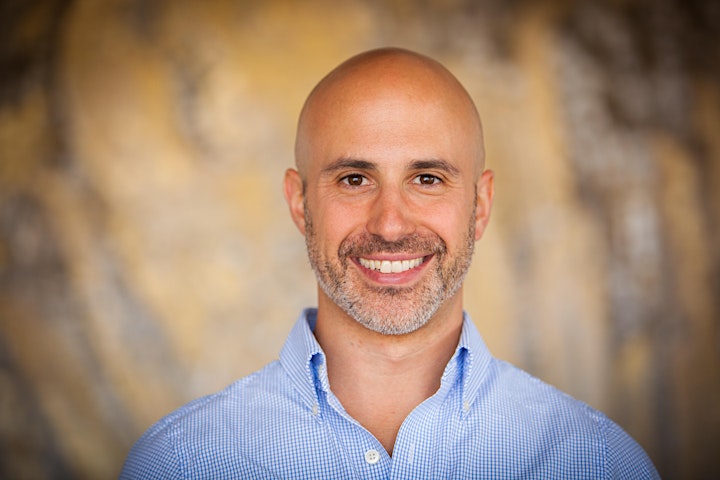 A visionary entrepreneur, Ronan is Co-founder and Executive Chairman of Field Trip Health Ltd., the global leader in the development and delivery of psychedelic therapies. Concurrent with his work at Field Trip, he is a partner at Grassfed Ventures, a venture capital and advisory firm focused on the cannabis and biotech industries and a Member of the Board of Directors for Trait Biosciences Inc., a leading biotech company in the hemp and cannabis industries. Prior to his current roles, Ronan co-founded Canadian Cannabis Clinics and CanvasRx Inc., the latter of which was acquired by Aurora Cannabis Inc. (NYSE: ACB) in 2016, after which he served as Senior Vice President, Business and Corporate Affairs for Aurora. Ronan started his career as a lawyer practicing corporate and securities law at Blake, Cassels & Graydon LLP, but he's feeling much better now. He holds a Juris Doctor and a Bachelor of Commerce degree, both from the University of Toronto.
Dr. Raghu Appasani, Founder & CEO of The MINDS Foundation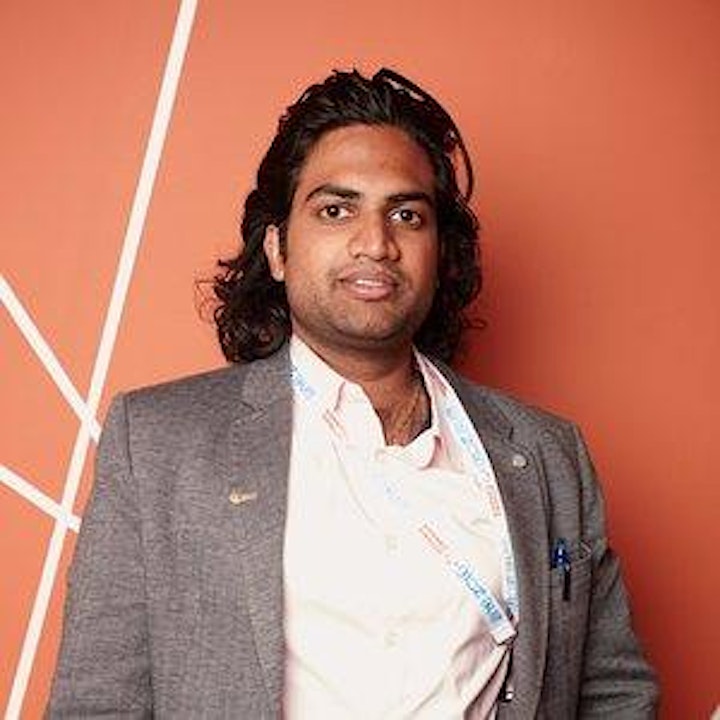 Dr. Raghu Kiran Appasani is a Psychiatrist, Neuroscientist, Mental Health Advocate, and Social Entrepreneur focused on bridging the gap between western and eastern practices to create a wholesome society. He is the Founder & CEO of The MINDS Foundation, a mental health nonprofit, for which he has been recognized as a World Economic Forum Global Shaper, One Young World Delegate Ambassador, StartingBloc Fellow, Nexus Global Delegate, EchoingGreen, MassChallenge, and Kellogg Innovation Network Delegate. Through his extensive scientific research, he has published over 35 peer-reviewed articles and edited five books. He has given over 50 talks on mental health, entrepreneurship, global health, and consciousness in parallel with authorship for ThriveGlobal, The Better India, and The Huffington Post. His commitment to wellness has led to the develop of initiatives focused on reliance and empathy in physicians, resulting in him receiving the Leonard Tow Humanism in Medicine Award from the Gold Humanism Honor Society. He currently sits on the board of directors for GeneExpression Systems, Inc. and the Leadership Board of Vista Del Mar. He is a Medical Board Member at PYM Health, One More Light, and GladFul as well as an advisor to Pathways to Empower. He is currently a Psychiatrist-in-Training at LAC+USC Medical Center/The University of Southern California where he is Chief Resident of Integrated Care and receipt of the Della Martin Foundation Research Award. He is a proud graduate of Wesleyan University, holding a Bachelors of Arts in Neuroscience & Behavior and Science in Society and received his Medical Degree from the University of Massachusetts Medical School. His passion lies at the intersection of mental health literacy, consciousness, global psychiatry, digital health, personalized medicine, psychedelics, wellness, and social entrepreneurship, bridging the gap between western and eastern practices to innovate for the most at-risk populations.
Dr. Jyoti Mishra, Founder of the Neural Engineering & Translation Labs (NEATLabs) at UCSD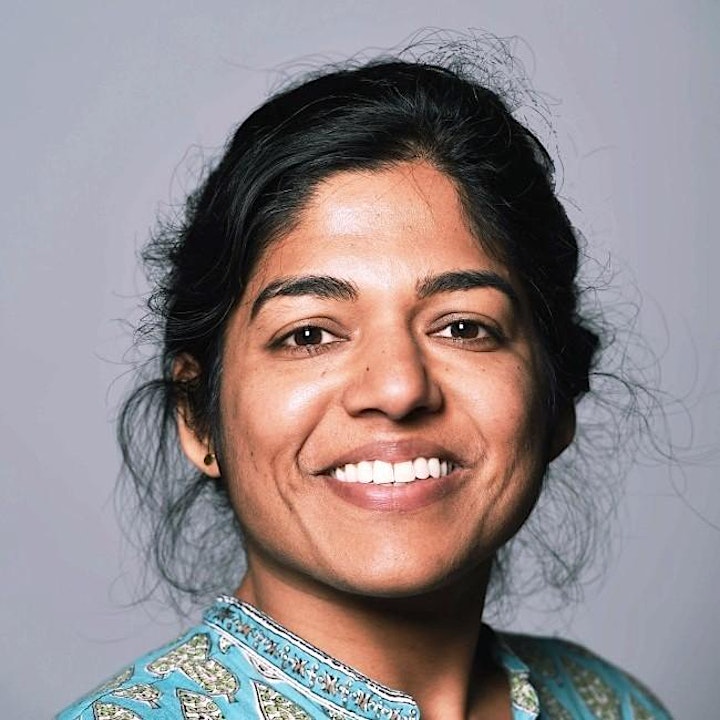 Dr. Mishra is trained in the computational, cognitive and translational neurosciences. She is the founder of the Neural Engineering & Translation Labs (NEATLabs) at UCSD. Her lab innovates digital technologies for scalable brain health mapping, monitoring and precision therapeutics. Dr. Mishra's interdisciplinary research interests are at the intersection of neuroscience and digital engineering, integrating machine learning methods to personalize and inform mental healthcare, education, and climate change adaptation efforts.
Moderated by:
Charlotte Cramer, Head of Marketing at Coa and #1 best-selling author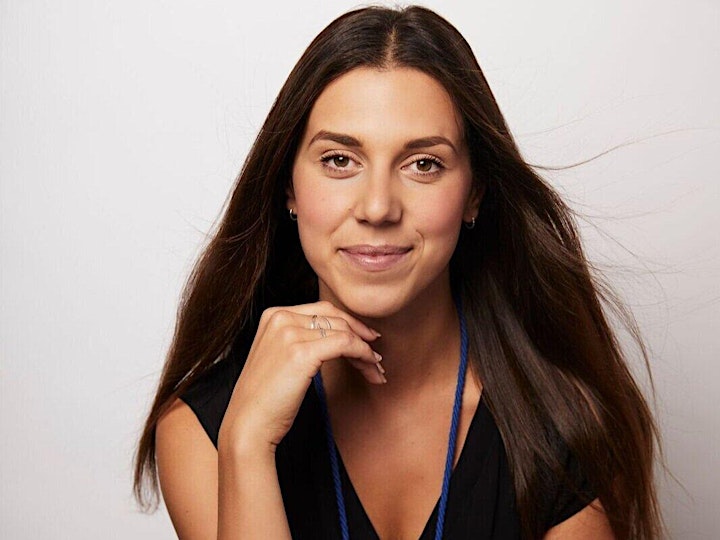 Charlotte is the head of marketing at Coa, your gym for mental health, and author of the #1 bestselling book "The Purpose Myth: Change the world not your job" , described as "a must-read for all purpose seekers" by Forbes. She is also an MSc. Neuroscience candidate at King's College London.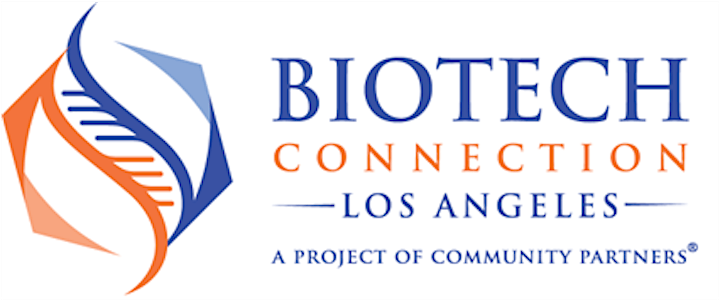 Biotech Connection Los Angeles (BCLA) is a project of the 501(c)(3) non-profit Community Partners. We are an organization run by academics and biotech professionals from all over Los Angeles and our mission is to inspire, educate and connect emerging scientists and entrepreneurs to grow and diversify biotech in LA. Los Angeles is home to renowned universities and research institutes producing top talents and exciting innovations. We are passionate about making our city a major biotech hub!
If you are interested in fostering early-stage entrepreneurship, retaining local talent, or just want to know more about what we do, subscribe to our newsletter, come to our events or donate to our cause. Let's build a vibrant LA biotech community together.
BCLA Core Sponsors:

Established in 2000 as one of the Governor Gray Davis California Institutes for Science and Innovation, the California NanoSystems Institute (CNSI) is a hub of interdisciplinary research, translation, and education where scientists from diverse fields find common purpose in addressing grand challenges of the 21st century. With locations at the University of California's Los Angeles and Santa Barbara campuses, the CNSI leverages public and private investment to drive collaborative nanoscience research across disciplines, translates discoveries into knowledge-driven commercial enterprises, and educates the next generation of scientists and engineers.
https://cnsi.ucla.edu

Building upon the university's Michelson Center for Convergent Bioscience Initiative, the Bridge Institute unites eminent professors across the entire university, including the USC Dornsife College of Letters, Arts and Sciences, the USC Viterbi School of Engineering and the Keck School of Medicine of USC, as well as animators and cinematographers in the USC School of Cinematic Arts and the USC Institute for Creative Technologies, and technology transfer experts in the USC Stevens Center for Innovation. We are artists, engineers, scientists and physicians bridging the molecules of life to improve the human condition. Imagine a world where scientific data is released from the confines of its originating discipline, allowing us to better understand, integrate and advance knowledge. Our values are Teamwork, Imagination, Innovation, Learning, Teaching, and Convergence.
https://dornsife.usc.edu/bridge-institute

BioscienceLA's mission is to ensure that Los Angeles has a collaborative, well-coalesced ecosystem that encompasses all aspects of the Southern California life sciences cluster – biotechnology, pharmaceuticals, medical devices, medical diagnostics, bioinformatics, healthcare IT, medtech, digital health, and more.
BioscienceLA is not designed to duplicate existing activities or organizations but to help harmonize the efforts of all regional stakeholders -- academic institutions, research hospitals, investors, startups, mature companies, trade associations, public and quasi-public agencies, and others -- to advance Los Angeles' capacity and pace of innovation.
https://biosciencela.org/
Organizer of Healthcare Symposium: Advances in Mental Health Care
Los Angeles is not only home to renowned universities and research institutes, but also harbors a vibrant biotech and life sciences industry. Biotech Connection Los Angeles (BCLA) is an organization run by students, postdocs and young professionals from all over Los Angeles. Our mission is to facilitate the connection between academics across disciplines with each other and the biotech industry to move innovation forward and expand their impact on healthcare. As of January 2017, BCLA is a project of Community Partners, a 501(c)(3) non-profit organization.