Description
The Healthcare Innovation Pitch (HIP) is the highly publicized Bridge to Cures biannual event (launched in 2015). It is designed as a "toned down" and more structured version of the ABC show "Shark Tank", where healthcare entrepreneurs will get the rare opportunity to pitch to a panel of venture capitalists and serial entrepreneurs from across the country. This will be a public event with university, industry, and government participation along with exposure to other investors and entrepreneurs.
Come enjoy networking and refreshments as you watch 14 teams of healthcare entrepreneurs pitch their ideas and companies for a chance to win: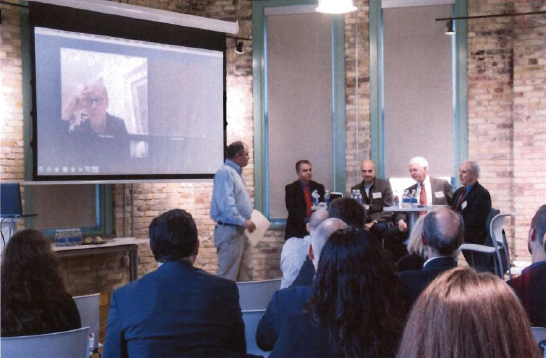 Prior to the event, the Bridge to Cures Advisory Board and Seed and Growth Committee will screen discoveries and inventors to select the most promising innovations. Selected innovators will then be mentored and coached to develop their pitches, and compete for over $30,000 in seed funds. The Bridge to Cures Advisory Board and Seed and Growth Committee currently seek applications for the Healthcare Innovation Pitch (HIP) Event, in one of the following tracks: (a) HealthTech (e.g. connected medicine; healthcare IT; telemedicine, (b) Therapeutics and Devices, and (c) Medication Therapy Management.
Thanks to our Sponsors!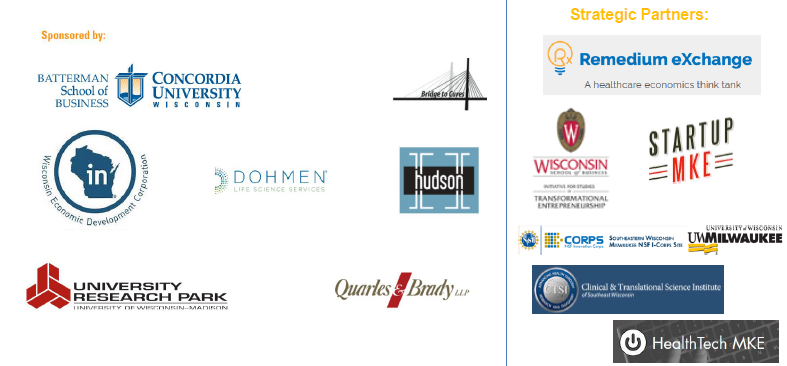 Organizational Support provided by:

---
This event is a part of the 19th Annual HHS SBIR/STTR Conference!

A cornerstone of the HHS's congressionally mandated outreach efforts, this three-day national HHS SBIR/STTR Conference is designed to educate attendees about the America's Largest Seed Fund and how to apply for these commercialization dollars. With over $920 million dollars of annual HHS funding, this is one of the largest sources of early-stage capital for technology commercialization in the United States.
The HHS's SBIR/STTR programs allow US-owned small businesses to forge academic partnerships and build productive businesses. With this funding, the partners can engage in research and development that has a strong potential to deliver products and services, including medical devices, diagnostics, digital health, biotechnology and pharmaceuticals, to improve the health of Americans.
Don't miss out on this opportunity to attend this national conference right here in Milwaukee! Click here for more information and to register: REGISTER
---
This event is a part of the Healthtech Track of Startup Week!
The 2nd Annual Milwaukee Startup Week brings entrepreneurs, investors, local leaders, major
companies together to build momentum and celebrate high-growth entrepreneurship in Southeast
Wisconsin. Hosted November 6 - 12th, 2017 Milwaukee Startup Week is part of the Wisconsin
Startup Week initiative. Visit: WIStartupWeek.org to learn more about Milwaukee Startup Week.