Description
Created especially for healthcare startups and medtech innovators: A half-day workshop packed with authoritative insights on leading-edge technologies, new best practices, business intelligence, and networking opportunities (with continental breakfast and light lunch included).
---
WORKSHOP AGENDA
7:30-8:00 Coffee w/continental breakfast
8:00-8:15 Welcome & Introductions
8:15-9:15 Blockchain & Artificial Intelligence – Real World Healthcare Applications
Speakers: Kris Srinivasan, CEO, Life Sciences, Alpha MD & Edward Bukstel, CEO, Clinical Blockchain
9:15-9:45 Blockchain: What Startups need to succeed; What larger corporations like J&J can do to support their growth
Speaker: Kate Merton, Head of JLABS NYC & Boston — J&J Innovation
9:45-10:15 Healthcare Industry Update
Speaker: Ibraheem Badejo, Senior Director, New Ventures, J&J Innovation
10:15-10:30 Break
10:30-11:00 Continuum of Medical Affairs in a Startup Company
Speakers: Dr. Peter Johnson & Dr. Gerald Klein, Co-Principals, MedSurgPl, LLC
11:00-11:30 Friction Points in Health Communications at Point of Care
Speaker: Richard Nordstrom, CEO, Liberate Ideas, Inc.
11:30-12:00 Lunch Break
12:00-12:45 Mock interview with Investors: One or more investors with successfully financed entrepreneur and startup pitch. How to deal with Investors.
Speakers: Steven Schwartz, Robert Bausmith
12:45-1:45 Ice Cream Hour: One-on-one interactive meetings with the speakers and the management of JLabs while you enjoy ice-cream during Q&A.
You are welcome to send in your questions in advance via email to Kris@AlphaMD.com or ask during Ice Cream Hour. You will also be able to talk in person with Kate Merton, Head of JLABS NYC & Boston, and Dr. Ibraheem Badejo, Senior Director, New Ventures, J&J Innovation.



Meet the Speakers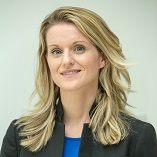 Kate Merton
Head, JLABS @ NYC & Boston
Johnson & Johnson Innovation
Kate Merton is Head of Johnson & Johnson Innovation, JLABS @ NYC. Kate has over 15 years of experience working across the Healthcare industry starting in R&D before moving onto roles in Marketing, Business Development, External Alliances, Medical Affairs, Health Outcomes and most recently Disruptive Innovation. During her career, Kate has been part of teams that have discovered new drugs, worked to develop and gain approval for blockbuster diabetes products and is passionate about being part of the future of healthcare where science intersects with the rapid advancements in healthcare technology. Kate received her undergraduate degree in Pharmacology & Toxicology from King's College London, holds a PhD in Pharmacology & Toxicology from the University of California, Irvine Medical School and received her MBA from the Fuqua School of Business at Duke University.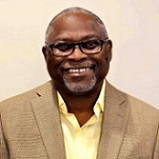 Ibraheem Badejo, Ph.D
Senior Director - New Ventures (Med Devices)
Johnson & Johnson Innovation Center, Boston
Ibraheem Badejo leverages his expertise in smart materials and biomaterials to support the medical device sector of Johnson & Johnson. From 2010 to 2013, Ibraheem was a Research Fellow at Global Surgery Group of Johnson & Johnson, where he was responsible for external and front-end innovations and intellectual property for Ethicon Biosurgery. From 2006 to 2010, he was the Director of Applied Research & New Technology Assessment of novel biomaterials. Prior to that, he was the Chief Scientist of Closure Medical Corp (acquired by Johnson & Johnson in 2005). Ibraheem has held various positions at Bayer, North Carolina State University, and the College of Charleston. He currently serves as an Adjunct Professor of Biomedical Engineering at Drexel University.
During his career, Ibraheem has led teams in the development of commercialized biomaterials-based products and new technology/products licensed or acquired. Ibraheem received his PhD in organic chemistry from the University of Toledo, where he was the Robert Whiteford Memorial Scholar for Outstanding Graduate Research and a Petroleum Research Fund Fellow. He is also the recipient of 24 US patents, he's also well published in many peer review journals.
Ibraheem spends some of his spare time meeting the needs of others and giving back to the world. He has participated and led mission trips – rural North Carolina, Mexico, Kenya, Haiti, Trinidad, and Tobago. He currently serves as board member or on an advisory capacity at MedShare – a not for profit medical mission organization, Southeast Medical Device Association (SEMDA) and M2D2. He also supports Coulter Foundation Programs at Georgia Tech / Emory Univ, Drexel Univ, Univ of Michigan and Univ of Pittsburgh on advisory role.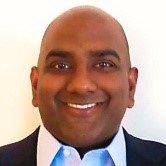 Kris Srinivasan, MD
Kris Srinivasan, MD has a decade of highly focused consulting experience in process risk management and health economics and outcomes research. He currently leads the AlphaMD LifeSciences US team as CEO and provides a robust, analytical approach to determining the evolution of pharma products and devices. By combining his clinical and engineering backgrounds, Kris helps drive innovation and proactive product management support to AlphaMD clients, which include start-ups and accelerator stage companies for new technologies like Blockchain.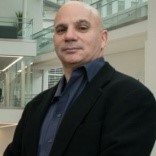 Ed Bukstel
Ed Bukstel has 25+ years of clinical data integration, data security, and communications experience. He has successfully licensed systems and services to companies, including international pharmaceutical and managed care organizations. Mr. Bukstel designed one of the first Electronic Medical Record Systems that incorporated data communications standards and was a founding member of the ASTM E1238 Standard for Interoperability and Communication of Clinical Laboratory Data that became the foundation of HL7. Mr. Bukstel designed the first client server Clinical Trials Protocol Management System. Mr. Bukstel is an authority on Blockchain and Healthcare. He founded Clinical Blockchain in August 2016 to address Patient – Doctor Messaging on a Blockchain Platform. Mr. Bukstel is currently leading an ICO and Development Effort on Hyperledger called The Clinical Blockchain.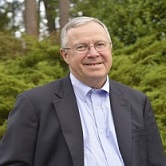 Dr. Peter Johnson
Peter C. Johnson, MD is a General and Plastic Surgeon, cell biologist and serial entrepreneur. He has been a founder of TissueInformatics.Inc, Scintellix, LLC, and MedSurgPI, LLC. He also ran Global Research and Development and Medical Affairs at Vancive Medical Technologies, and Avery Dennison Business. He serves on multiple for-profit and non-profit boards. He is an Adjunct Professor of Bioengineering at UNC, NC State, and Duke University.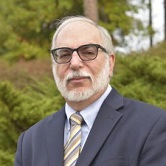 Dr. Gerald Klein
Principal of MedSurgPI, Dr. Gerald L. Klein, was formerly a Chief Medical Officer and VP of Medical and Clinical Affairs at Talecris/Grifols Therapeutics and Senior Vice President at Quintiles. As the author of numerous peer publications, Dr. Klein also held the position as Professor of Medicine and Pediatrics at the University of California Irvine. He is an experienced product developer with successful approvals and device clearances.

Richard Nordstrom
Richard Nordstrom is an entrepreneurial global healthcare executive with extensive experience in the integration, growth, and operations of diverse businesses across the healthcare ecosystem. He has extensive experience patient engagement leveraging his broad areas of expertise that include strategic planning, healthcare marketing, digital communications and mobile health. Richard has held leadership positions at McCann Healthcare; Idis Pharma; Corbett Accel Chicago and New York; Saatchi & Saatchi Advertising; and Marion Merrell Dow (now Sanofi). In addition, he founded two healthcare companies, Northstream Global Partners and Liberate Ideas, Inc.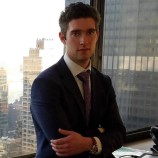 Steven Schwartz
Steve is a Managing Director in the Founders Practice at CEO Quest. 'Founders Practice' advises CEOs of early-stage companies – from initial Product Release through Minimum Viable Traction – on product design, revenue engine design and fundraising. Steve is recognized as an innovation leader in the fields of risk management, cybersecurity, and personal data. As a Founding Member and Vice-Chairman of the International Personal Data Trade Association, he has been on the forefront of the movement to ensure appropriate protection and use of consumer data. Recently named "New York City's 2017 33 Under 33," Steve has personally consulted, managed and negotiated the risk management & insurance programs for worldwide, publicly-traded entities across 40 countries. A noted thought leader on the topic of risk management of cyber-related assets like personal data, he is often sought out to speak at the world's largest insurance conferences.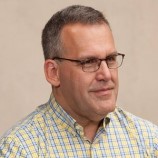 Robert Bausmith
Bob is Managing Director in the CEO Practice at 'CEO Quest'. CEO Practice advises CEOs of growth-stage tech companies – from Minimum Viable Traction through Exit – on revenue engine scaling, people design and system design. Bob has a diverse background as a serial entrepreneur, Fortune 100 executive, managing partner, enterprise systems architect, solution architect, sales engineer product development engineer, angel investor, and advisor to dozens of CTOs, COOs, CEOs, and Boards at companies of all sizes. As the Chief Enterprise Systems Architect for UnitedHealth Group in the early 2000s, he pioneered the use of Service Oriented Architecture to design an adaptive and scalable technology ecosystem for what is today the largest healthcare services company in the world. He is a co-inventor on three US patents.
Organizer of Healthcare Innovation Forum: Blockchain, AI, and Beyond
M2D2 is an incubator program for early stage medical device and biotech startups, a joint program between University of Massachusetts Lowell and University of Massachusetts Medical School. No affiliation with University of Massachusetts required and no strings attached.
M2D2 is a lifeline for emerging medical device and biotech companies, offering inventors and executives easy, affordable, and coordinated access to world-class researchers and resources at the two UMass campuses.
M2D2 offers wet lab space (shared w/equipment and private) and office space, as well as access to medical, business, engineering and industry experts.