Description
Precision medicine – a model of medicine which customizes care to a patient's individual genes, environment, and lifestyle – is experiencing accelerated scientific development and rapid emergence in clinical practice. But for this model to achieve commercial sustainability and broad access for patients, insurance coverage is a must.
At the next event in our "Healthcare for What's Next" series, hosted in partnership with Northshore University HealthSystem, Dr. Julia Trosman, PhD, MBA will give an overview of the framework, requirements, and considerations that U.S. payers employ in deciding on insurance coverage for precision medicine.
Dr. Trosman will explore the challenges and opportunities related to obtaining insurance coverage for emerging molecular and genomic technologies, using precision oncology as an example. She will also discuss the impact of contemporary healthcare trends on insurance coverage for precision medicine, and how to integrate them into a strategy for diagnostic products.
Following the talk, Dr. Trosman will join Dr. Karen Kaul for a panel discussion about the future of reimbursement models in the age of personalized medicine.
Agenda:
6:00–6:30: Networking
6:30–7:30: Program
7:30–8:00: Networking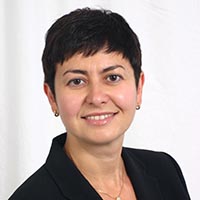 Dr. Julia Trosman is a co-founder and co-director of the Center for Business Models in Healthcare, a health services research organization focused on innovative cancer care delivery models, precision oncology, and related coverage and reimbursement approaches. Dr. Trosman holds adjunct faculty appointments at the Feinberg School Medicine at Northwestern University, and the Department of Clinical Pharmacy at the University of California, San Francisco. Her work is focused on development and implementation of personalized cancer care delivery and reimbursement models, and adoption and reimbursement of precision oncology.
Dr. Trosman is currently involved in developing, piloting, and implementing an innovative 4R model of cancer care planning and delivery; the Coleman Supportive Oncology Initiative across 35 Chicago-based institutions, as well as NIH-funded projects on adoption and reimbursement of genomic sequencing and molecular profiling in cancer. Prior to founding the Center for Business Models in Healthcare, Dr. Trosman provided strategic advisory and consulting for large systems implementations to health plans and other entities in healthcare and financial industries.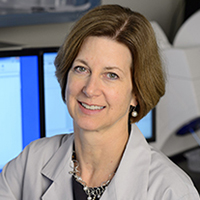 Dr. Karen Kaul is chair of the Department of Pathology and Laboratory Medicine at NorthShore University HealthSystem (NorthShore). She leads the Molecular Diagnostics Laboratory, which uses DNA to diagnose a variety of cancers, infectious diseases, and genetic disorders and provides much of the DNA-based testing to the Center for Personalized Medicine. Board certified in anatomic pathology and molecular genetic pathology, Dr. Kaul is an internationally recognized leader in pathology.
She also serves as a clinical professor of pathology at the University of Chicago's Pritzker School of Medicine. Previously, she served as president of the Association for Molecular Pathology, and received that organization's leadership award in 2010. She also served for more than a decade as editor in chief of the Journal of Molecular Diagnostics.