Description
Pre-retirees frequently rank retirement healthcare costs as their top concern. Significant demographic, political and legislative changes are occurring, which require attention and modifications to your financial plan.
Peter Stahl will discuss important issues concerning Healthcare Costs, & will address critical components including: Medicare, Custodial Care, and Practical Implications on Traditional Financial Planning Strategies.
As our guest, this educational seminar will enlighten you on the challenges and solutions to accumulation and distribution strategies.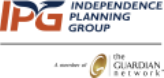 **This material contains the current opinions of Peter Stahl, but not necessarily those of Guardian or its subsidiaries and such opinions are subject to change without notice. 2018-64594 exp. 9/2020