Description
Join us for "
Healthcare Disruption: Teching A Better Living

"
#HealthDisrupt
Featuring a moderated panel discussion, networking, and breakfast.
We are bringing together a panel of entrepreneurs and investors focused on the intersection of health/wellness and tech. We'll discuss the changing healthcare landscape, tech's role now and in the future, as well as how regulation affects startups.
Agenda:
8:00am-8:15am: Registration, Breakfast & Networking
8:15am-9:00am: Panel
9:00am-9:30am: Closeout & Networking


Panelists:
Carlos Reines (@CarlosReines), Founder and COO at RubiconMD (@Rubicon_MD)

"Specializing Primary care" -- RubiconMD brings remote specialist opinions to the primary care setting
---
Matthew Loper, co-Founder and CEO at Wellth (@wellthapp)

Healthcare cost savings through behavior change
---
Matthew Amsden, CEO at ProofPilot (@ProofPilot)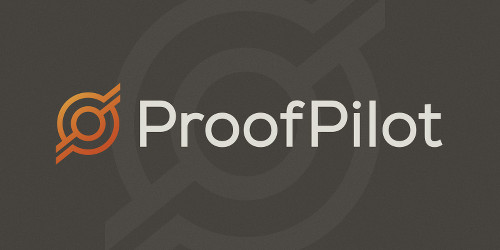 ProofPilot is a platform for professionals with a question and people who can help answer that question via old fashioned research studies - the kind you hear about published in academic journals . The kind of studies that take years to set up, and cost huge amounts of money.
---


Troy Bannister, Global Scouting & Onboarding at StartUp Health (@StartUpHealth) [Georgetown]

StartUp Health has assembled the world's largest community of Healthcare Transformers and built a worldwide network of over 30,000 innovators, industry leaders and investors committed to supporting the entrepreneurs reimagining health and wellness.
---
Weston Reynolds (@Weston_Reynolds), Venture Capital Investor at Greycroft Partners (@greycroftvc) [UVA]

Greycroft Partners is a leading venture capital firm focused on investments in the Internet and mobile markets. With offices in NYC and LA, Greycroft has $800+mm in assets under management and has made 120+ investments including in healthcare IT companies such as Caresync, HealthPLanOne, HealthVerity, Validic, and Vitals.
---
#HealthDisrupt


Space and breakfast sponsorship for this event has been graciously provided by:

Special note: Building security is very strict. You must RSVP and you must present a VALID (current) photo government ID. No exceptions will be made.
Participating Schools & Alumni Organizations
To learn more about the Alumni Breakfast Series and various Georgetown alumni networks and alliances, please visit: http://gubreakfastseries.tumblr.com/
To learn more about the Virginia Club of New York, please visit: http://uvanyc.org
---
For questions or more information, please contact the following:
Katharine Albritton | 212.704.0884 | kma28@georgetown.edu

Scott Howard | 804.387.9208 | scotttaylorhoward@gmail.com
---
The Georgetown University Breakfast Series is FREE to ALL Georgetown University alumni, partner alumni groups, and friends. The events are small, private affairs for university alumni in business, finance and law. The purpose of the breakfast series is for university alumni to meet and network with other professionals and alumni active in the New York area.