Healthcare Data Happy Hour & Roundtable
When and where
Location
The New York Times Building Goodwin Procter 620 8th Ave New York, NY 10018
Description
It is estimated that 2.5 quintillion bytes of data are created daily, so much that 90% of the data in the world has been created in the last two years. This is what's called Big Data, and the healthcare system easily amasses terabytes, if not petabytes, of it every day.
Unfortunately, not enough of these Big Data sets have been systematically collected and stored, and therefore this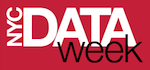 valuable information has not been aggregated, analyzed, or made available in a format to be readily accessed to improve healthcare. It was recently estimated that if the US healthcare industry were to effectively use the growing volume of Big Data to drive efficiency and quality, it would create more than $300 billion in value every year.
As part of NYC DataWeek 2014, join us for an invite-only roundtable (and food, drinks, and networking) on the eve of Strata Conference + Hadoop World to discuss these issues and how they pertain to the future of healthcare.
Panelists include: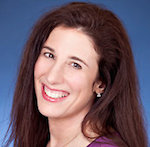 Pam Belluck (Moderator) is a health and science writer for The New York Times. She writes about many different subjects, often concerning complex or controversial topics, including fetal surgery, hospital delirium, paying patients to take medication, the donation of H.I.V.-infected organs, the science of musical expression and how the morning-after pill really works.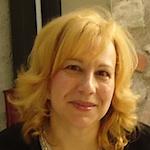 Sabrina Dahlgren is Director of Management Information & Analysis at Kaiser Permanente. She is responsible for Strategic Analysis, with expertise ranging from statistics, economics, project management and computer science. Sabrina has 20 years of experience in high tech in leadership and analytical roles (including at Vodafone) and is a two-time Innovation Award Winner at Kaiser, most recently in the category of broadly applicable technology for Big Data Analytics.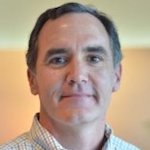 Tod Davis is the Manager of BI and Data Warehousing for Children's Healthcare of Atlanta, a leading pediatric healthcare facility in the US. In his 17 years at Children's, Tod has implemented web and database solutions using a variety of technology platforms. Most recently, Tod has been charged with new technology research and implementations, beginning with Apache Hadoop.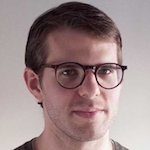 Uri Laserson is a data scientist at Cloudera. Previously, he obtained his PhD from MIT developing applications of high-throughput DNA sequencing to immunology. During that time, he co-founded Good Start Genetics, a next-generation diagnostics company focused on genetic carrier screening. In 2012, he was selected to the Forbes list of "30 under 30."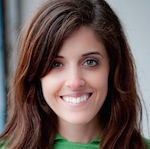 Halle Tecco is a Founder & Managing Director of Rock Health, the first seed fund devoted exclusively to digital health companies. Tecco has appeared in The New York Times, The Wall Street Journal, and CNBC. She was named as one of Goldman Sach's Most Intriguing Entrepreneurs in 2013 and listed on the Forbes 30 under 30 in 2012. She has a Bachelor of Science degree from Case Western Reserve University and an MBA from Harvard Business School.