Description
How Will Patient Directed Care Impact Future Marketing?
Healthcare marketers know that the consumerization of healthcare is dramatically changing patient expectations. Patients' view of their relationships with healthcare providers is impacted by their growing share of costs, by the expanding types of locations from which they can access care, and by the technology innovations that foster deeper connections between patients and those who care for them.
Join a panel of leading healthcare leaders and innovators to learn how new health systems and insurers are meeting patients on their own terms using new technologies and digital marketing channels.
Among the questions the panel will discuss are:
How millennials are changing healthcare and how to reach them.

Innovations helping to meet patients where they are.

The future of patient-directed care and what it means for marketers.
Don't miss this AMA-Puget Sound Lunch Event on the impact of "consumerization" on healthcare marketing! More than 100 marketers and researchers attended our last healthcare event. Reserve your spot today as space is limited
About Our Speakers
Keynote Speaker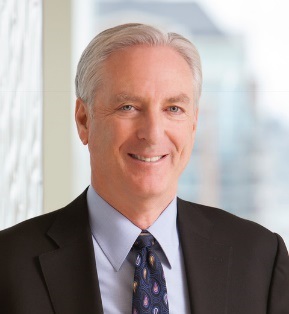 Gary Kaplan, Chairman and CEO, Virginia Mason
Gary S. Kaplan, MD, FACP, FACMPE, FACPE, has served as chairman and CEO of the Virginia Mason Health System in Seattle since 2000. He is also a practicing internal medicine physician at Virginia Mason.
Dr. Kaplan received a degree in medicine from the University of Michigan and is board certified in internal medicine. He completed his internal medicine residency at Virginia Mason and served as chief resident in 1980 and 1981. He is a Fellow of the American College of Physicians (FACP), the American College of Medical Practice Executives (FACMPE) and the American College of Physician Executives (FACPE). He is recognized as one of the most influential physician executives in health care.
Dr. Kaplan is chair of the National Patient Safety Foundation Lucian Leape Institute and immediate past chair of the Institute for Healthcare Improvement Board of Directors.
He was a founding member of Health CEOs for Health Reform and has held leadership positions with numerous organizations, including the Medical Group Management Association and the Washington Healthcare Forum.
Panelists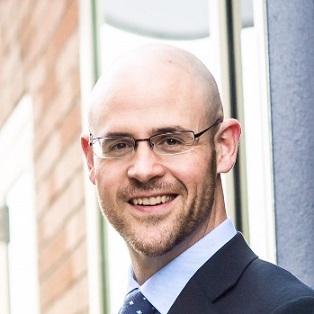 Ryan Schmid, President & CEO, Vera Whole Health
Ryan is the Co-founder, President and CEO of Vera Whole Health, which offers on- and near-site primary care and wellness clinics to organizations and their employees. Vera was recently named one of Washington's 100 Best Companies to Work For by Seattle Business Magazine, and serves such groups as Seattle Children's Hospital, The Bill & Melinda Gates Foundation, the Northern Arizona Public Employee Benefit Trust, Virginia Mason Medical Center, and the City of Kirkland.
Ryan is also the co-founder and former Chairman of the Board for Hope Central Pediatric and Behavior Health Clinic, a nonprofit organization that offers primary and wellness care to people in low-income areas. And finally, he's the co-founder of Rainier Health and Fitness, a nonprofit fitness center also for people in low-income areas. Ryan was recently recognized as one of the Puget Sound Business Journal's 40 under 40.
Ryan earned his B.S. in Business with a focus on Entrepreneurship and Management from the University of Oregon in 2001, graduated Magna Cum Laude, was awarded both the Entrepreneurship and Management student of the year awards, and was a Rhodes Scholar state finalist. He was also a four-year letterman on the University of Oregon football team (which won four consecutive bowl games), and was awarded Most Inspirational Player, Scholar Athlete and Academic All-American in his senior year.
Ryan received his MBA from Seattle University in 2007 with a certificate in Entrepreneurship. He was a Distinguished Graduate recipient and was awarded the Alber's Service award and the McGowan Scholarship, and recently received the Outstanding Recent Alumni award from Seattle University.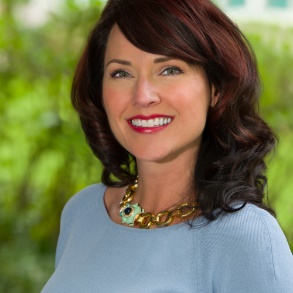 Jamie Gier, Chief Marketing Officer, SCI Solutions
As Chief Marketing Officer at SCI Solutions, Jamie Gier is responsible for leading brand strategy, corporate communications, product marketing, and demand generation.
Jamie's career encompasses over two decades marketing cutting-edge healthcare technologies, including electronic health records, patient access and engagement tools, information exchange solutions and clinical decision-support software. She has extensive experience working with leading provider and payer organizations, as well as healthcare policy groups.
Prior to joining SCI, Jamie held executive-level positions at a number of companies, including leading corporate marketing for Edifecs, one of the fastest growing healthcare companies. She was also responsible for building and managing brands at Microsoft, GE Healthcare, IDX Systems Corporation and several private healthcare and medical device companies. Jamie co-led marketing integration for two major industry acquisitions, including GE/IDX and Microsoft/Sentillion.
Jamie is a board member of Page Ahead, a nonprofit focused on the literacy needs of at-risk kids in Washington state, and chairs its marketing and fund development committee. She graduated summa cum laude from Washington State University with a bachelor's degree in Communications.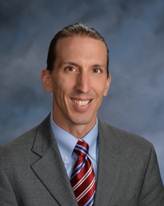 John Espinola, MD, MPH, Executive Vice President of Health Services, Premera Blue Cross
John Espinola, MD, MPH is the Executive Vice President of Healthcare Services for Premera Blue Cross. He provides leadership for Premera's healthcare strategy, including provider network development, value-based contracting, clinical solutions, and healthcare quality. He leads Premera's collaboration with healthcare providers and other partners to develop innovative solutions that meet the needs of Premera's customers. He also leads Premera's innovation and strategic investments efforts.
Espinola has Doctor of Medicine and master's degree in public health from Tufts University School of Medicine, a master's degree in business administration from the University of Washington, and a bachelor's degree from the College of the Holy Cross in Worcester, Massachusetts.
Moderator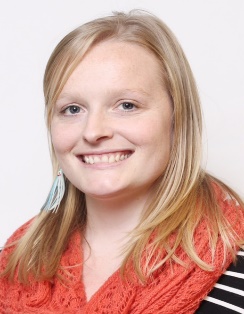 Coral Garnick, Staff writer covering health care and retail, Puget Sound Business Journal
Coral Garnick was born and raised in Southeast Alaska where she deck-handed for her father on his commercial fishing boat in the summers until her senior year of college at Western Washington University when she had to get her first newspaper internship. After graduating, Coral joined the Peace Corps and served as a health volunteer in Honduras. Following her service, she attended Columbia University for her Master of Science, Newspaper. After the 1-year program, Coral worked for the summer in Milwaukee, which opened the door to a news residency program at The Seattle Times. She spent 2.5 years at The Times covering the T-Mobile, the Port of Seattle and general assignment business reporting in the city. She joined the Puget Sound Business journal at the beginning of 2016 where she covers health care and retail.
Refund Policy:
Attendees can receive refunds up to 48 hours before your event start date.