Healthcare Boot Camp Chicago

Saturday, June 2, 2012 from 9:00 AM to 4:00 PM (CDT)
Event Details
Healthcare Bootcamp is bringing together national thought leaders in the Government, Academic and Private communities to provide a glimpse into the major shifts taking place in each segment. 
Join us for a one-day introductory session and learn more about how our system works, and how such a large scale social problem is likely to be disrupted by players on the margins. 
June 2nd
9AM - 4 PM at 1871


---

AGENDA
Keynote

Simmi Singh, Senior Advisor of Healthcare Innovation at Health & Human Services

The State of Health in IL & What the Government is Doing To Support the Sector

Orlando Saez, Deputy Director of Entrepreneurship, Innovation, & Technology (DCEO) at State of IL

Laura Zaremba, Director, Illinois Office of Health Information Technoloy

Bechara Choucair, MD, Commissioner of the Chicago Department of Public Health

All This Innovation...Who's Going To Pay?

Ira Weiss, Managing Director at Hyde Park Angels and General Partner at Hyde Park Venture Partners                           

Kathryn Hyer, Director at Illinois Ventures

Donna Williamson, Managing Director at Ceres Venture Fund

Adam Koopersmith, Partner at New World Ventures

Moderated by David Schonthal, Partner at Fusion Ventures

Lunch

 

Pain Points and Gaps for Health IT in Hospitals

John Smolen, Project Director at Northwestern Memorial Hospital

How Doctors are Paid, Evaluated, and Incentivized

Lyle Berkowitz, MD, Medical Director of IT & Innovation, Northwestern Memorial Physicians Group 

Human Centered Innovation in Healthcare

Amy Schwartz, Healthcare Lead at IDEO

Closing Remarks

 




  
---

SPONSORS






---

SPEAKERS

   Lyle Berkowitz, MD, FACP, FHIMSS, is a practicing primary care physician, Founder and Director of the Szollosi Healthcare Innovation Program, and Medical Director of IT and Innovation for Northwestern Memorial Physicians Group in Chicago. He is also a serial healthcare IT entrepreneur and the co-founder and Chairman of healthfinch, the "Doctor Happiness" company.  He serves on the Governance Board of the Innovation Learning Network, the Advisory Board of the Association of Medical Directors of Information Systems (AMDIS) and the Editorial Board of Healthcare Informatics magazine.  Dr. Berkowitz graduated with a Biomedical Engineering degree from the University of Pennsylvania and is an Associate Professor of Clinical Medicine at the Feinberg School of Medicine at Northwestern University.

   Bechara Choucair, M.D. serves as Commissioner of the Chicago Department of Public Health. Appointed on November 25, 2009 Dr. Choucair is re-shaping the department to meet the public health challenges of the 21st century. Most recently, with the full support of Mayor Rahm Emanuel, Dr. Choucair unveiled "Healthy Chicago," the first city-wide comprehensive public health agenda. Healthy Chicago is a call to action for all Chicagoans to work together on a common vision of making Chicago the healthiest city in the nation.  

   Ron Gutman is HealthTap's Founder and CEO. He is responsible for the company's innovation, vision, and product. Prior to founding HealthTap, Ron was the founder and CEO of a leading online consumer health 2.0 company that developed the world's largest community of independent health writers and became one of the largest health sites online, serving more than 100 million users to date (acquired in early 2009). At Stanford University, Ron led a multidisciplinary group researching personalized health and the design of ways to help people live healthier, happier lives, whose work resulted in BeWell@Stanford, one of the most acclaimed employee health and well-being programs in the nation. Ron is also an angel investor and advisor to health and technology companies and initiatives, including Rock Health, Harvard Medical School's SMArt Initiative, and Stanford's MedicineX program. He regularly speaks at leading conferences and his articles on health technology appear in publications likeForbes and the Huffington Post.
Kathryn Hyer is a Director, Life Sciences, of IllinoisVENTURES and a Partner of the Illinois Emerging Technologies Fund I and II, early stage venture funds focusing on commercialization of Midwestern based, research derived technology. Her portfolio responsibilities include Pier Pharmaceuticals, Diagnostic Photonics, Cell Habitats, and Vanquish Oncology. Ms. Hyer spent fourteen years in investment banking, most recently as the founder and head of the Health Care Corporate Finance Group at EVEREN Securities, now Wells Fargo, covering a range of health care sectors, including medical information, services, medical device and therapeutics, with both venture backed and public companies. Following her career in investment banking, Ms. Hyer served as the Chief Financial and Administration Office for Quark Biotech (now Quark Pharma), a venture funded Israeli company backed by Larry Ellison. Ms. Hyer served on the board and as Chair of the Audit Committee of Zevex International, Inc., a publicly-held medical device company acquired by Moog Medical Devices. Ms. Hyer has been with IllinoisVENTURES since it began operations. She is on the Board of Trustees of Aquinas College and the National Advisory Council of Cleveland Marshall College of Law.

   Adam Koopersmith joined New World Ventures in 2004 and primarily focuses on bringing to market novel SaaS applications, interactive marketing solutions and interactive health applications. Prior to joining New World Ventures, Adam held various senior operating and business development roles at Sportvision (the world's leader in technology-based enhancements for live sports programming), helping the company grow from the "business plan" stage to eight figures in annual revenue.  Adam currently serves on the boards of Advantage Optics, Alliance Health Networks, Firm58, HyperQuest, Kontiki and Sittercity, and works closely Alltuition, Retrofit and Pindrop Security. Adam also serves on the Investment Committee for the Illinois Innovation Accelerator Fund (i2A) – a public-private seed-stage investment fund, and on the Board of Excelerate Labs, a mentor-driven seed investment program based in Chicago. Adam graduated with a B.S. in economics with concentrations in finance and international management from the Wharton School at the University of Pennsylvania and his M.B.A. from the Kellogg School of Management with concentrations in organizational behavior and decision sciences.

   Orlando Saez is the Deputy Director of the Office of Entrepreneurship, Innovation and Technology for the State of Illinois. Orlando is responsible for programs and policy in connection with the state's technology partners, businesses and institutions to boost business growth, support the state's economic development efforts and championing the Governor's Innovation Council. Orlando has led several startup companies including a Chicago Internet Service Provider into a successful acquisition by NASDAQ Winstar/IDT. Most recently, Orlando worked as Vice President of Marketing at Boingo Wireless, the world largest wireless Wi-Fi service provider where he pioneered a successful business model now deployed in over 60 top airports worldwide. 

   David Schonthal is a Partner at Fusion Ventures - an innovation advisory and investment firm focused on corporate entrepreneurship and growing startup businesses in the early stages of their development. Prior to joining Fusion, he served as Director of Strategy and Venture Development for Tavistock Life Sciences, a private healthcare investment firm based in San Diego, CA. David is an Adjunct Professor of Entrepreneurship and New Ventures at Northwestern University and serves a member of the San Diego Zoo's Innovation Council. He is an Entrepreneur-in-Residence at CONNECT, a Southern California-based startup incubator for technology and life sciences companies and is is a Mentor with Chicago Innovation Mentors program, an organization focused on commercializing biomedical technologies from the region's universities and research institutions.

   Amy Schwartz is a cognitive psychologist, founder of the IDEO Chicago's User Research Group, and a senior thought leader in the company's Health and Wellness domain. She has over 25 years of professional experience in research, design, and innovation - 15 of them at IDEO. She has worked for a diverse set of clients - from start-ups to industry leaders like Baxter and Medtronic to government agencies like HHS. She has an empathic, holistic understanding of the needs, desires, fears, and real-life contexts of the multitude of healthcare stakeholders to help frame problems in new ways that inspire innovative design solutions. She holds a PhD in cognitive psychology from Yale University.

   Simmi Singh is an internationally recognized thought leader on globalization and consumerism and ways in which these mega-trends are changing the face of healthcare. She is currently head of healthcare services at Egon Zehnder International's Chicago office (www.egonzehnder.com/us), where she specializes in human capital, retained executive search, CEO and Board work across the globe in the health, technology and private equity sectors. Simmi is currently completing a secondment as Senior Advisor, Health Innovation to the Secretary of Health and Human Services.

   John Smolen is a Project Director at Northwestern Memorial HealthCare (NMHC), where he is responsible for technology strategy and planning. John started his career in healthcare technology with a B.S. in Electrical and Computer Engineering from University of Illinois at Urbana-Champaign, then worked as a software engineer at Motorola. After receiving his MBA with a concentration in Health Sector Management from Duke University, John worked as a management consultant at McKinsey & Company advising medical device and health plan clients on business strategy. In his role at NMHC, John defines and leads initiatives to support and enable NMHC's overall business strategy with innovative technology solutions.

   Ira Weiss has been an active investor in private companies for the past 15 years, and is a professor at University of Chicago Booth School of Business, where he teaches courses on entrepreneurship and venture capital. He is a managing director of Hyde Park Venture Partners and a director at Hyde Park Angels. He was formerly a managing director of RK Ventures. Ira's primary investing interests are technology-enabled consumer and business services, and healthcare IT. Through his work at Hyde Park Angels and Chicago Booth, he helps provide valuable experiences in early stage investing to overachieving MBA students who want to be VCs. He has served on various boards including Concerro (recently sold to API Healthcare) and ReTel Technologies.

   Donna C. E. Williamson has over twenty-five years of strategy, operating, and board experience in the healthcare industry with particular expertise in strategy and business development in emerging, high growth markets. She most recently served as managing director in ABN Amro's Private Equity Group where she was responsible for leading equity investments in healthcare growth companies. Prior to ABN Amro, Ms. Williamson served as a founding officer and senior vice president for Caremark International, Inc., a multi-billion dollar healthcare services business. A sixteen-year veteran of Baxter International, she was Chairman, CEO and President of its surgical products subsidiary, OmniSurgical, Inc. Ms. Williamson has an Sc.B. degree in Applied Mathematics from Brown University and a graduate degree from MIT Sloan School of Business. She is a member of the Economic Club of Chicago and The Chicago Network.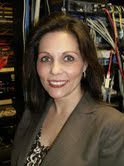 Laura Zaremba serves as the Director of the Illinois Office of Health Information Technology (OHIT), which is directing the implementation of the Illinois Health Information Exchange. Ms. Zaremba is also serving as the Acting Executive Director of the Illinois Health Information Exchange Authority, and on the Board of the Illinois Rural Health Net and the Governor's Health Care Reform Implementation Council. Zaremba previously served for four years as Deputy Director for the Illinois Department of Healthcare and Family Services. Prior to joining Healthcare and Family Services, Zaremba served in posts as the Deputy Chief of Staff and Director of Local Government during her eight-year tenure with the Illinois Office of the Comptroller, the State's chief fiscal office. She began her career in health care in 1994 with the American Association of Nurse Anesthetists. She holds a B.A. and M.A. in political science from Southern Illinois University at Carbondale and lives in Chicago.
When & Where
222 W. Merchandise Mart Plaza
12th Floor
Chicago, 60654


Saturday, June 2, 2012 from 9:00 AM to 4:00 PM (CDT)
Add to my calendar
Healthcare Boot Camp Chicago