Description
Please join Hortonworks, Trifacta, Tableau, and Atscale for an afternoon workshop on best practices for leveraging Tableau on Hadoop.
We will be hosting a big data day, and this event is for employees in the Healthcare industry interested in big data, Apache Hadoop, data wrangling, and data analytics. We'll provide our take on the changing big data landscape, considerations for your big data strategy, and why these matter to your business.
We will also walk you through a number of Healthcare data use cases you can start implementing right now ranging to include IT centric operational/financial improvement use cases: Active Archive, ETL Offload, Data Lake formation, Legacy System offload and EMR-EDW Data Optimization, Coding/Billing improvement, as well as Clinical improvement use cases like: Real-time vitals data streaming, 360 View of the Patient, non-traditional & unstructured Data Ingest, PDF Storage & Search, and Population initiatives.
A demo of one of these use cases will cap the event.
Agenda
1:00-1:30 PM - Registration
1:30-5:00 PM - Presentations, Demo, and Discussion

Presenting the new big data analytics stack

HDP and HDF: Enabling data driven Healthcare

Why data wrangling is critical to success with Big Data/Hadoop

Best practices for fast and easy self-reliant analytics on Hadoop



5:00 PM - Happy Hour and Networking event to follow (hosted at Alibi Room)
Our leading technology presenters include:
Richard Proctor, GM Global Healthcare & Life Sciences
Hortonworks
Richard brings over 15 years of Healthcare industry experience. As General Manager of Global Healthcare at Hortonworks, Richard works with leading Provider, Payer, Pharma, and industry related companies in leveraging Big Data insights to transform their business. Prior to Hortonworks, Richard spent 7 years at McKesson with the Enterprise Intelligence group, where he was a proven thought leader in assisting healthcare organizations in the areas of: clinical, financial, and operational improvement. Richard also runs the only Hadoop vendor managed Healthcare User Group. The 230+ members come together as a community to share insights into: best practices, use cases, resourcing, and lessons learned as they look to optimize their Hadoop journey's.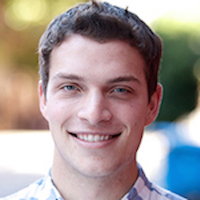 Alon Bartur, Sr. Principal Product Manager
Trifacta

Alon Bartur brings a wealth of field experience to Trifacta's product management team with his experience in product management, alliances and sales engineering. Prior to joining Trifacta, Alon worked at both GoodData and Google. As Director of Product Management, Alon works closely with customers and partners to drive the product roadmap and requirements for Trifacta.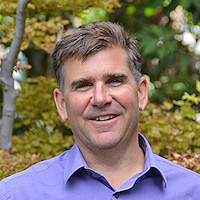 Dave Mariani, CEO
AtScale
Dave Mariani is the CEO of AtScale, and has a degree in Economics from UCLA, but that's never stopped him from writing code. After single-handedly inventing the business intelligence industry in the early 90's with his first company, Mineshare, Dave continued to surround himself with large amounts of data at places like Yahoo! and Klout. With his background as a practioner and experiencing the challenges and need to make BI work on hadoop firsthand, he founded AtScale to help others.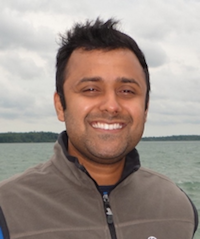 Vaidy Krishnan, Director, Product Management
Tableau
Vaidy Krishnan is a Director, Product Management for Tableau based out of Seattle. As a business leader Vaidy is passionate about empowering a data informed culture to drive creativity, innovation and fact based decision-making. In his role, Vaidy drives the story and go-to-market strategy for Tableau in the solution area of Big Data, focusing on Hadoop, Spark and other related technologies. Prior to Tableau, Vaidy spent many years as an analytics practitioner and was a Tableau customer in his most recent role as Analytics Leader at GE corporate based out of their headquarters in Boston. Prior to that he was a healthcare researcher and consultant at The Advisory Board Company, where he distilled macro trends in healthcare and payment policy into customized analytics solutions for hospitals and health systems nationwide.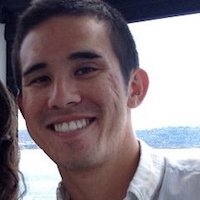 Ray Randall, Sales Consultant
Tableau
As a Sales Consultant at Tableau, Ray helps prospective and current customers see and understand their data. He joined Tableau in 2012 and has experience assisting hundreds of commercial businesses and healthcare organizations implement and use Tableau. As a data enthusiast and Tableau expert, Ray enjoys sharing Tableau tips, tricks, and best practices. Prior to Tableau, he worked at a non-profit organization in Tacoma, Washington. Ray hails from Hawaii and now lives in Seattle, Washington.
Date and Time
Location
Pikes Place Market
Meeting Room: Atrium Loft and Elliott Bay
3rd Level
Seattle, WA 98101