Description
Accelerating developments and convergencies across technology sectors are driving a fundamental shift in the way we conceptualise health. 50 young authors representing over 30 cities from across the world and a diverse range of technology sectors have written essays providing their vision for the future of health in the upcoming publication - 'Health on the Edge 2030'.
In the wake of the fourth industrial revolution, what is the future of healthcare through the eyes of Generation Y? How will we experience healthcare? What nascent digital, physical and biological technologies will enable novel approaches? This event will bring together a panel of the authors to explore ways in which technological changes will be shaping the next generation's health.
This event is organised by the World Economic Forum's Global Shapers community.
Join the conversation on Twitter with #Health2030
**
Agenda
5:30 - 6:00 Arrival
6:00 - 6:10 Welcome from Balderton Capital
6:10 - 6:25 Health on the Edge 2030
6:30 - 7:30 Panel discussion and Q&A
Vivienne Parry OBE (Chair)
Charlotte Casebourne - Ageing and Advanced Therapeutics
Adebusuyi Adeyemi - Health Systems in an era of Social Media and Drones
Mary MacLennan - Behavioural Science and Health Policy
James Mills - Quantum Technologies and Healthcare Chronologies
7:30- 8:30 Networking and refreshments
8:45 Event close
**
The panel session will commence with each panelist 'pitching' their future vision, followed by a series of questions for the panel, directed by our chair. Throughout the event, popular audience questions will be selected for discussion. Authors will be invited to pose their question to the panel once the discussion is open to the floor.
The panel will be run using an unconference model, whereby every 15 minutes, a panel seat will be made available and members of the audience are invited to swap in. Everyone is welcome, however, substitutes must be under the age of 35. This is because the views and expertise in a room are always greater than just the panel of individuals on stage; we want to hear from you.
Chair:
Vivienne Parry OBE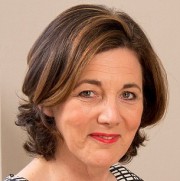 Vivienne is a science writer, broadcaster and facilitator. Well known to BBC Radio 4 audiences for her many programmes on medicine and health including 8 series of 'Am I normal?', she is also a prolific writer for newspapers and magazines. She facilitates many high-level conferences including G8, World Energy Forum and World Economic Forum. She also has a part time role as head of public engagement at Genomics England which is delivering the 100,000 Genomes Project. Previously, she presented BBC TV's iconic science show Tomorrow's World, been an agony aunt, a newspaper columnist and worked with the Princess of Wales for 12 years. She is a scientist by training.
Speaker:
Dr. Marcus Ranney
- Health on the Edge 2030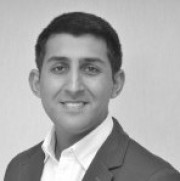 Marcus completed his BSc and MBBS at University College Medical School in London. His passion for extreme physiology has spanned over a decade, conducting field research across the planet. After practicing clinical medicine in London he made the transition to Mumbai where he now works within the Healthcare and Life-sciences industry as a Strategic advisor and Venture Capitalist. His work has led to creating one of the region's largest portfolios of digital health assets, creating an ecosystem of world class collaborative digital platforms that together work towards improving the health and wellness of an individual through the power of mobile technology. In 2013, the World Economic Forum appointed him as a Global Shaper. Working as a Futurist, he is currently leading a global project on what the future of health and society will look like in 2030. Marcus is a TEDx speaker, long distance runner and Guinness World Record holder.
Panel:
Charlotte Casebourne
- Ageing and Advanced Therapeutics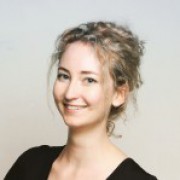 Charlotte is focused on accelerating the commercialisation of technologies with the potential to improve healthy lifespan on a global scale. She is a Founding Director of New Medicine Partners Ltd, and has worked with researchers at Stanford University, US and IITB, India, and health systems in Kazakhstan and Singapore to optimise the translation of advanced science and technology into effective practice. Charlotte holds an M.Phil from the University of Cambridge in Bioscience Enterprise, and a BSc from King's College London.
Adebusuyi Adeyemi
- Health Systems in an era of Social Media and Drones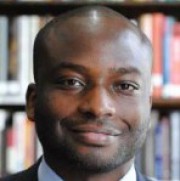 Ade is currently a Senior Project Lead within the NHS in Britain, working on a major project to improve healthcare in the London area. He is also a Consulting Fellow at Chatham House where he is developing programmes that support Public Health systems across West Africa.
Mary MacLennan
- Behavioural Science and Health Policy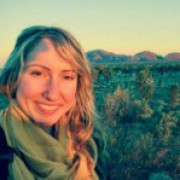 Mary MacLennan is a PhD candidate at the London School of Economics and a consultant with the World Health Organization. She has experience working with governments (Canada, Australia, UK), international organisations (WHO, World Bank, UNDP) and academia as a researcher and lecturer. Most recently, she worked for the Privy Council Office in the Government of Canada (non-partisan advice to the Prime Minister and Cabinet) applying behavioural science to policy.
James Mills
- Quantum Technologies and Healthcare Chronologies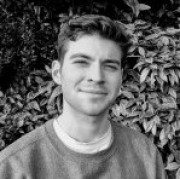 James is driven by a belief in the boundless potential of quantum computing and quantum technologies in general. He has recently finished an MSci in Mathematics and Physics in connection with the Centre for Quantum Photonics in Bristol, where his research focus was in the application of quantum gate set tomography in silicon photonics to characterise errors in quantum circuits. Currently completing specialisations in Machine Learning and the Python programming language, he is an alumnus of the McKinsey Academy and the Enactus Bristol Innovation Team.
Thank you to our generous host and sponsor: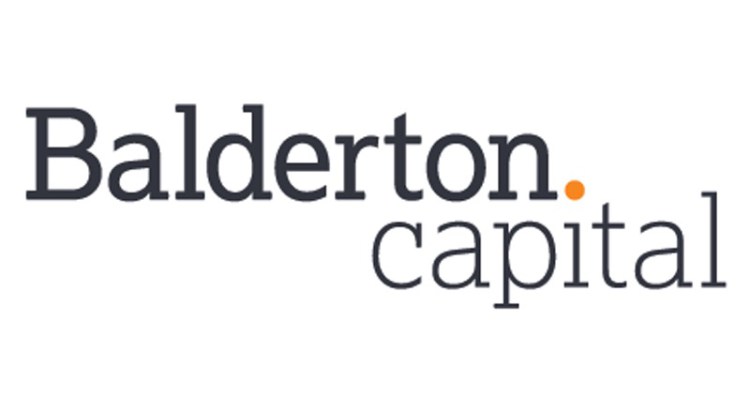 And our media partners: