Sales Have Ended
Ticket sales have ended
Thank you for your interest in joining us for an upcoming Health NXT Roundtable. Unfortunately, the registration has closed for this event. If you'd still like to join us, please contact Marc Wolfe, Health NXT Nashville Chair via email at mwolfe@healthnxt.org. FYI, registration closes for each event the Monday before and seating is limited. Thanks for your interest in Health NXT Roundtable, David Nour - Founder
Sales Have Ended
Ticket sales have ended
Thank you for your interest in joining us for an upcoming Health NXT Roundtable. Unfortunately, the registration has closed for this event. If you'd still like to join us, please contact Marc Wolfe, Health NXT Nashville Chair via email at mwolfe@healthnxt.org. FYI, registration closes for each event the Monday before and seating is limited. Thanks for your interest in Health NXT Roundtable, David Nour - Founder
Description
Health NXT Roundtable - NASH
Join an intimate gathering of peers in the Healthcare industry for dinner, networking and valuable insights from inspiring speakers. This Roundtable is designed for healthcare senior executives, entrepreneurs, investors and operators who are open to sharing their unique perspectives on the evolution of the industry.
Registered attendees will also be invited to a private LinkedIn group, where we will share executive summaries and post a handful of questions that will help you prepare for lively discussions with the group.
The April 25th Roundtable is currently SOLD OUT. Please CLICK HERE to be placed on the waiting list.
We look forward to meeting you soon,
David Nour and Marc Wolfe, Roundtable Hosts
Event Pricing
• $100 per person - includes Networking, Drinks, Dinner and Program
• Free registration for current Health NXT Members*
*Learn more about the benefits of Membership at HealthNXT.org
Schedule of Events

6:00 PM Networking and Drinks
6:30 PM
Live Presentation ~ Jessica Harthcock, Co-founder and CEO - Utilize Health

Virtual Presentation: The Best Team Wins: The New Science of High Performance ~ Chester Elton

Live Presentation: Health NXT Fund I ~ Eric Dobson, CEO - Angel Capital Group & David Vulcano, President, Nashville Chapter - Angel Capital Group

Dinner and Dialogue
9:00 PM Adjourn
Live Presentation: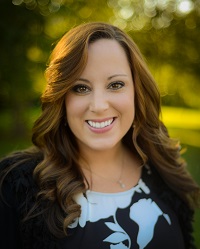 Jessica Harthcock is the Co-Founder and Chief Executive Officer at Utilize Health, a specialty care management program that focuses on creating a better healthcare experience for patients with neurological conditions while delivering quality-driven medical cost savings for key stakeholders. Utilize Health was born out of personal experience after Ms. Harthcock was paralyzed at age 17 and spent years in search of the highly specialized rehabilitation treatments that ultimately helped her learn to walk again. Astounded by how much of the work her family had to do on their own; Ms. Harthcock vowed to create a service that assists patients and caregivers in locating and obtaining optimal care while minimizing expenditures for individuals, families and payers.

At Utilize Health, Ms. Harthcock is responsible for formulating and driving the organizational vision and strategic plan. In addition, she provides strong leadership and guidance for many other aspects of the business, including patient engagement and retention, business development, product development, and securing capital investment for continued growth.

Ms. Harthcock is a lifelong entrepreneur. Prior to founding Utilize Health, she developed numerous initiatives and programs that received national recognition and awards, including recognition as a finalist for the Chicago Innovation Awards and induction into the National Spinal Cord Injury Association Hall of Fame. Most recently, Ms. Harthcock received the 2017 Leadership Health Care Emerging Leader Award and was named a 2017 Health Care Hero for her work at Utilize Health. She also has received the 40 Under 40 Award and the Women of Influence Award.
Virtual Presentation: The Best Team Wins: The New Science of High Performance
Chester Elton, #1 Bestselling Business Author, Organizational Culture, Employee Engagement and Teamwork Expert is one of today's most influential voices in workplace trends. Chester Elton has spent two decades helping clients engage their employees to execute on strategy, vision, and values.
He has been called the "apostle of appreciation" by Canada's Globe and Mail, "creative and refreshing'" by the New York Times, and a "must read for modern managers" by CNN. Elton is co-author of the multiple award-winning New York Times and #1 Wall Street Journal bestselling leadership book, All In, The Carrot Principle, and The Best Team Wins. His books have been translated in more than 30 languages and have sold more than 1.5 million copies worldwide.
Elton is often quoted in publications such as the Wall Street Journal, Washington Post, Fast Company and the New York Times. He has appeared on NBC's Today, CNN, ABC, MSNBC, National Public Radio and CBS's 60 Minutes.
Elton serves as a leadership consultant to firms such as American Express, AT&T, Avis Budget Group and Procter & Gamble.
Live Presentation: Health NXT Fund I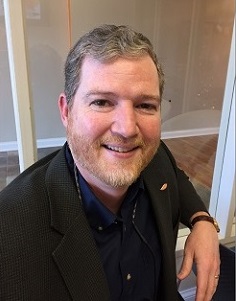 Eric Dobson is the Chief Executive Officer of the Angel Capital Group, a national syndicate of angel groups and funds. He spent the last 27 years working in government and the private sector, the last 16 in start-up technology ventures. He was the founder of four companies, helped found six, and led investments in 25 more. Eric has served as the CEO of several companies and has expertise in strategic planning, business development, technology licensing, R&D, commercialization, intellectual property development, corporate leadership, and early stage private equity investing. He holds a BA from the University of Tennessee in 1991 where he was remains a Lecturer on Entrepreneurship in the Department of Management in the Haslam College of Business. He received a Masters of Science and Doctorate of Philosophy from the University of South Carolina in 1993 and 1998 respectively. He now applies all the hard-earned knowledge and experience from these ventures and exploits to venture-style investing.