Health Net Community Doula Program | Team HER: Empowering & Uplifting Black Mothers

Friday, September 6, 2019 from 12:00 PM to 1:00 PM (PDT)
Event Details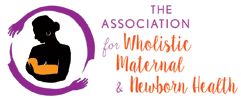 Health Net Community Doula Program
Team HER |  Empowering & Uplifting Black Mothers
A Webinar for Physicians, Nurse-Midwives, and Labor and Delivery Nurses

---
Doula:
A term that was first used in a 1969 anthropological study conducted by Dana Raphael, a protégée of Anthropologist Margret Mead. Raphael derived the term from modern Greek (δούλα, doúla (pron. /ˈðula/), "servant-woman"). Marshall Klaus and John Kennell, who conducted the first clinical trials on the medical outcomes of doula-attended births, adopted the term to refer to a person providing continuous labor support during childbirth and postpartum.
---
ABOUT THE WEBINAR
 Researchers across the country are working to find answers to the questions surrounding disparities in maternal and infant mortality. The statistics are alarming and have puzzled sociologists, scientists, and the entire cross-sections of our country. With recent attention being given to this issue by such mainstream media as USA Today, New York Times and National Public Radio (NPR), the American public is learning about what epidemiologists and other researchers have known for quite some time: the Black-White gap in birth outcomes must become the focus of national attention (Smith, 2018). In this webinar, led by a labor and delivery nurse, OB/GYN and medical sociologist from Stanford, a brief look at the current statistics in birth outcomes for women of color will be discussed. In particular, this webinar will highlight a current partnership between Health Net and The Association for Wholistic Maternal Newborn Health in which doulas will be incorporated into the care of African-American/Black mothers. In addition, Dr. Christine Morton, Ph.D., medical sociologist with CMQCC will share compelling evidence in support of utilizing doulas to improve outcomes. This webinar is intended for physicians, nurses and midwives working with obstetric patients in LA County and will discuss methods to promote interdisciplinary care of patients in order to improve outcomes for women of color.
WHAT ACOG SAYS ABOUT DOULA SUPPORT
The American College of Obstetricians and Gynecologists (ACOG) and the Society for Maternal-Fetal Medicine (SMFM) joint statement: Obstetric Care Consensus: Safe Prevention of the Primary Cesarean Delivery says this about the effect of labor support:
"Increasing women's access to nonmedical interventions during labor, such as continuous labor and delivery support, also has been shown to reduce cesarean birth rates."
"Published data indicate that one of the most effective tools to improve labor and delivery outcomes is the continuous presence of support personnel, such as a doula."
"…the presence of continuous one-on-one support during labor and delivery was associated with improved patient satisfaction and a statistically significant reduction in the rate of cesarean delivery."
"Given that there are no associated measurable harms, this resource is probably underutilized."
WHY ARE DOULAS NEEDED?
For too long America has failed to acknowledge the outrageous and seemingly intractable rates of poor maternal and infant health and deaths of mothers and infants in childbirth. The United States has the highest maternal mortality rate of any industrialized country in the world. More than two women die every day in the US from pregnancy-related causes. And while the vast majority of countries have reduced their maternal mortality ratios, for the past 25 years the numbers of women lost during pregnancy, birth or postpartum have increased dramatically in the U.S., and Black/African-American women have born the brunt of these deaths. African-American/Black babies die at 2-1/2 times the rate of European-American/White babies and are more than 3 times as likely to be born prematurely and die at 2-1/2 times the rate of White/Caucasian babies within the first year of life.
Women of color are less likely to go into pregnancy in good health because of a lack of access to primary health care services. They are also less likely to have access to adequate maternal health care services, and they report discrimination and prejudice during their maternity experiences. African-American/Black women are by far the largest demographic to suffer these outcomes, it has been this way for five decades and yet they are seldom able to make their voices heard. Its time for a change. 
ABOUT THE HEALTH NET COMMUNITY DOULA PROGRAM
Health Net has partnered with The Association for Wholistic Maternal and Newborn Health to provide Doula support for 150 African-American/Black pregnant women and persons in Los Angeles County who have Health Net Medi-Cal. Doula support is offered by mostly African-American/Black Doulas who will provide home visitation, prenatal education, emotional support, physical comfort and advocacy during pregnancy, childbirth and postpartum periods. A Father's Discussion and Support Group and Empowered Birth Choices, a  4- Week series of childbirth education classes,  are also provided free of charge. 
LEARNER OBJECTIVES
 1. Describe the current disparities in birth outcomes for African-American/Black women and persons;
2. Describe the difference between a Traditional Doula and a Community-Based Doula;
3. Articulate the benefits of of the role of the Doula in terms of birth outcomes;
4. Understand how the Health Net Community Doula Program is being implemented;
5. Discuss potential roadblocks to effective interdisciplinary collaboration and methods to facilitate support of the program.
FACULTY
Dr. Kimeshia Thomas, OB/GYN MD + Doula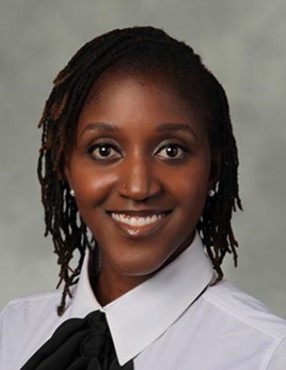 Dr. Kimeshia Thomas is a resident physician in the department of Obstetrics & Gynecology at the University of Southern California. Prior to becoming a member of LAC+USC, she completed her medical education at the University of Washington School of Medicine in Seattle. Before embarking on a career in medicine, she was a Doula Coordinator for the San Francisco General Hospital Doula Program. Throughout her time as a Doula and during her medical education, she maintained an interest in providing continuous emotional, physical, and mental support during childbirth for women of color from low income and underserved communities. Through her work with the Diversity and Inclusion Committee in the Department of Obstetrics & Gynecology, as well as her partnership with the Health Net Doula Program, she hopes to empower women of color within Los Angeles County.
Arianna Smith, RN, RNC, PNP - Labor and Delivery Nurse + Consultant, Health Net Community Doula Program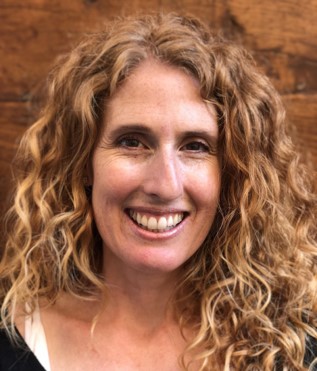 Arianna Smith is a certified pediatric nurse practitioner with a passion for respectful maternity care. After graduating from Azusa Pacific University School of Nursing, Arianna began her career in labor and delivery which involved triage, birthing support, operating room nursing, and perinatal high-risk nursing. Arianna attended the University of California, Los Angeles and earning a Masters in Science, Nursing with a Pediatric Nurse Practitioner specialty. While continuing in birth work, Arianna began to feel burdened by the drastic health inequalities which began to surface by way of emerging data and clinical stories. This led her to pursue further research into maternal and infant morbidity and mortality while at the same time enter into the role of full-time academia at Azusa Pacific University. The shift from clinical nursing to education has proven to be a wonderful means for Arianna to share a love for respectful maternity care with future nurses and also further her work with birthing justice initiatives. Current initiatives include a review of the literature which focuses on atypical risk factors for African American women such as chronic stress and lifetime exposure to racism on birth outcomes. Arianna is a current stakeholder for an upcoming project by California Maternal Quality Care Collaborative (CMQCC) which seeks to address improving the hospital experiences and outcomes for African American women in the state of California.  Most recently, Arianna is a consultant with The Association for Wholistic Maternal and Newborn Health and Health Net to improve birth outcomes for African American women. This innovative design of utilization of birth doulas for Los Angeles Health Net patients seeks to improve outcomes for African American women. Seeking justice in the form of equitable maternity care is at the core of the work in which Arianna Smith participates. 
Christine H. Morton, Ph.D. - Medical Sociologist, California Maternal Quality Care Collaborative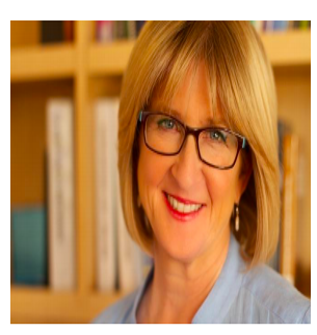 Dr. Christine Morton is a medical sociologist at the California Maternal Quality Care Collaborative (CMQCC) at Stanford University where she conducts research on maternal mortality and morbidity and helps translate the findings into maternal quality toolkits. Using qualitative and mixed methods, Dr. Morton seeks to explore the social meanings of maternal health quality among all stakeholders. Her speaking and writing connect her to nursing, obstetrics, midwifery, doula, public and social science audiences. Her book, Birth Ambassadors: Doulas & the Re-emergence of Woman-Supported Childbirth in America, documents the history and experience of the doula role in US maternity care and is on the required reading list for DONA International. 
She is the founder of ReproNetwork.org, an international listserv with over 600 subscribers;  mostly social scientists who study reproductive/maternal practices, policies, and ideologies. She is married to an internet sociologist and they have a son and a daughter, ages 23 and 18, who were born safe and healthy thanks to great teamwork between midwives, doulas, and OBs.
HOW TO JOIN THE WEBINAR
Upon registration, participants will receive a link to the webinar and codes for joining the webinar.
Attendee List
Sort by:

Date

|

First Name

|

Last Name
Organizer
MATERNAL-CHILD HEALTH EDUCATION, TRAINING, CONSULTATION AND SUPPORT





OUR MISSION
To increase access, awareness, and availability of MotherBaby-Friendly Maternity Care. We are also committed to social justice in maternity care, in order to improve birth outcomes for all women, persons and their newborns.
OUR WORK
We are perinatal professionals joined together with a common vision to promote maternal and infant health, improve maternity care quality and access, reduce perinatal health disparities and  social justice in maternal and infant health, locally and globally.
Our board of directors, advisory committee and consultants are perinatal health experts with training and expertise in Doula Support, Childbirth Education, Lactation Counseling, Perinatal Psychology, Preventative Medicine, Maternity and Newborn Nursing, Midwifery, Health Education and Promotion and Public Health.
WHAT WE DO
As catalysts for maternity care reform, we are champions for mothers and infants, We promote client-centered, holistic, respectful care for all childbearing persons.  We strive to  improve birth outcomes for all childbearing persons and their infants, with a special emphasis on communities of color experiencing social inequities due to racism, discrimination and prejudice and poverty.
The Association of Wholistic Maternal and Newborn Health focuses on the intersection of public health and midwifery to address health care disparities and to engender a more equitable maternity care system for all women and infants. Our focus areas are:
Education for Birth Preparation and Cultural Change.

Advocacy for Maternal-Infant Health Care Policy Reform.

Expanding Access to MotherBaby-Friendly Maternity Care.

Working for Social Justice in Maternal and Infant Health.
OUR PHILOSOPHY
As advocates for mothers and babies, we seek to ensure that all childbearing persons are treated with dignity and respect during the pregnancy, childbirth and postpartum periods.
We promote a self-growth approach to pregnancy; which is a special and unique time in a woman's and a person's life.
We believe each pregnant woman or person should be surrounded by a loving and supportive community and each baby should be born into the hands of skilled, compassionate and respectful caregivers.
We protect the MotherBaby dyad whose needs are mutually dependent.
We are reverent of the sacred nature of birth and are inspired by its potential to transform women, relationships, families, and communities.
Our intent is to mobilize the perinatal community to implement culturally-relevant approaches to perinatal health promotion.
We strive to improve birth outcomes and quality of maternity and newborn care in all settings: clinics, hospitals, birth centers, and domiciliary settings.
We are dedicated to helping families have empowering, satisfying and joyous experiences from conception through gestation, childbirth, and early parenthood.