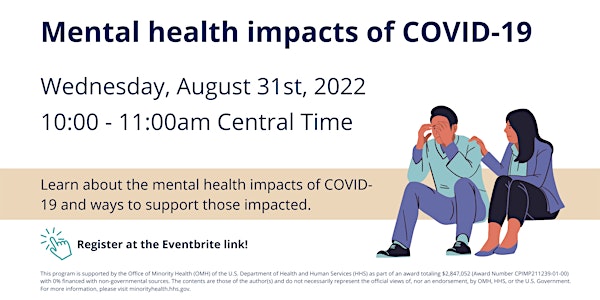 Health Literacy Training #8: Mental Health Impacts of COVID-19
Join us for the 8th training in our Health Literacy Series!
About this event
Join us for a free online training on the mental health impacts of COVID-19. During this 1-hour training, you will learn:
• How your mental health might be impacted after having COVID-19
• Ways to help reduce mental health struggles on a personal level and a community level
This training is ideal for anyone interested in learning about how COVID-19 has impacted the mental health of our community and what tools and strategies can help improve them.