Description
::: We have reached capacity for this event, if you are interested in attending please contact dmorrow@plsg.com ::
Please join us on Monday, October 8th from 5:30-7:00pm for the kickoff of Health IT Pittsburgh.
Health IT Pittsburgh is a cluster initiative committed to connecting healthcare and information technology; growing companies, developing our workforce, creating jobs in Western Pennsylvania, and positioning Pittsburgh as a global innovation hub for Health IT.
The Health IT Pittsburgh initiative leverages three major Pittsburgh clusters: its healthcare systems, its life sciences expertise, and its strong IT communities. It will capitalize on the fact that Health IT is a driver in every life sciences/ healthcare market vertical. The initiative was formed by the Pittsburgh Life Sciences Greenhouse, the University of Pittsburgh Innovation Institute, Partner4Work (formerly the Three Rivers Workforce Investment Board), and The US Economic Development Administration.
The Health IT Pittsburgh kickoff event on Monday, October 8th is a great opportunity to learn about the direction of the Health IT Pittsburgh cluster initiative and to meet with local leaders and supporters, while we celebrate the start of National Health IT Week. We look forward to seeing you then.

---
Partners
The Health IT Pittsburgh team has a common vision: to make our region a leader in all aspects of Health IT. We share the goals of growing companies, creating jobs and attracting people into the healthcare workforce.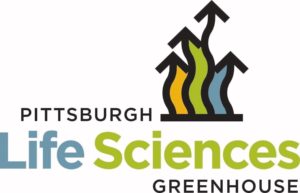 The Pittsburgh Life Sciences Greenhouse (PLSG) is western Pennsylvania's only technology-based economic development organization with a pure life sciences focus. PLSG assists start-up companies and entrepreneurs who have promising innovations by applying deep and broad understanding of life sciences/healthcare industry, strong ties to local and national investors and life sciences corporations, and capital to make seed- and early stage-level investments in life sciences start-ups. PLSG serves as the hub of Western Pennsylvania's life sciences industry.

Partner4Work (P4W; formerly the Three Rivers Workforce Investment Board) is the region's one-stop shop in workforce development, serving employers, job seekers, training providers and other community organizations. Though regionally focused and dedicated, P4W has innovated nationally recognized programs such as Pittsburgh Works, Learn and Earn, and others. It serves as the integrating organization to a regional network that includes businesses of all sizes and types and virtually every secondary and post-secondary training program in the County.

The mission of the University of Pittsburgh Innovation Institute (UPII) is to transform world-changing Pitt research into products or services with great commercial potential. It works with the university's faculty, staff and student innovators, providing a complete suite of services including entrepreneurial education, mentoring, coaching and company formation assistance. UPII oversees all of Pitt's intellectual property protection and licensing activities. It also cultivates partnerships with industry on scales ranging from regional to global.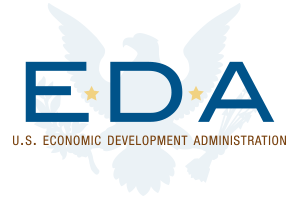 The US Economic Development Administration, a unit of the Department of Commerce, is the Federal government's lead agency for economic development. Among its many facets, EDA's Office of Innovation and Entrepreneurship (OIE) aims to foster innovation and the commercialization of new technologies, products, processes, and services with the goal of promoting productivity and economic growth in the United States. Its Regional Innovation Strategies (RIS) program helps build regional capacity to translate innovations into jobs through proof-of-concept and commercialization assistance to innovators and entrepreneurs.