Description
Please come join #TeamHealthIsWealth LA for the latest installment of our #IssaFitCamp series.
Hike For Headspace
A hiking, running, and meditation one-of-a-kind workout led by #TeamHealthIsWealth LA very own, Michael Bright.
Saturday, November 17th 9:30am @ Griffith Park (Los Feliz Blvd & Fern Dell Dr entrance), Los Angeles, CA;
SPONSORED BY: California Love Water & Healthy Spot!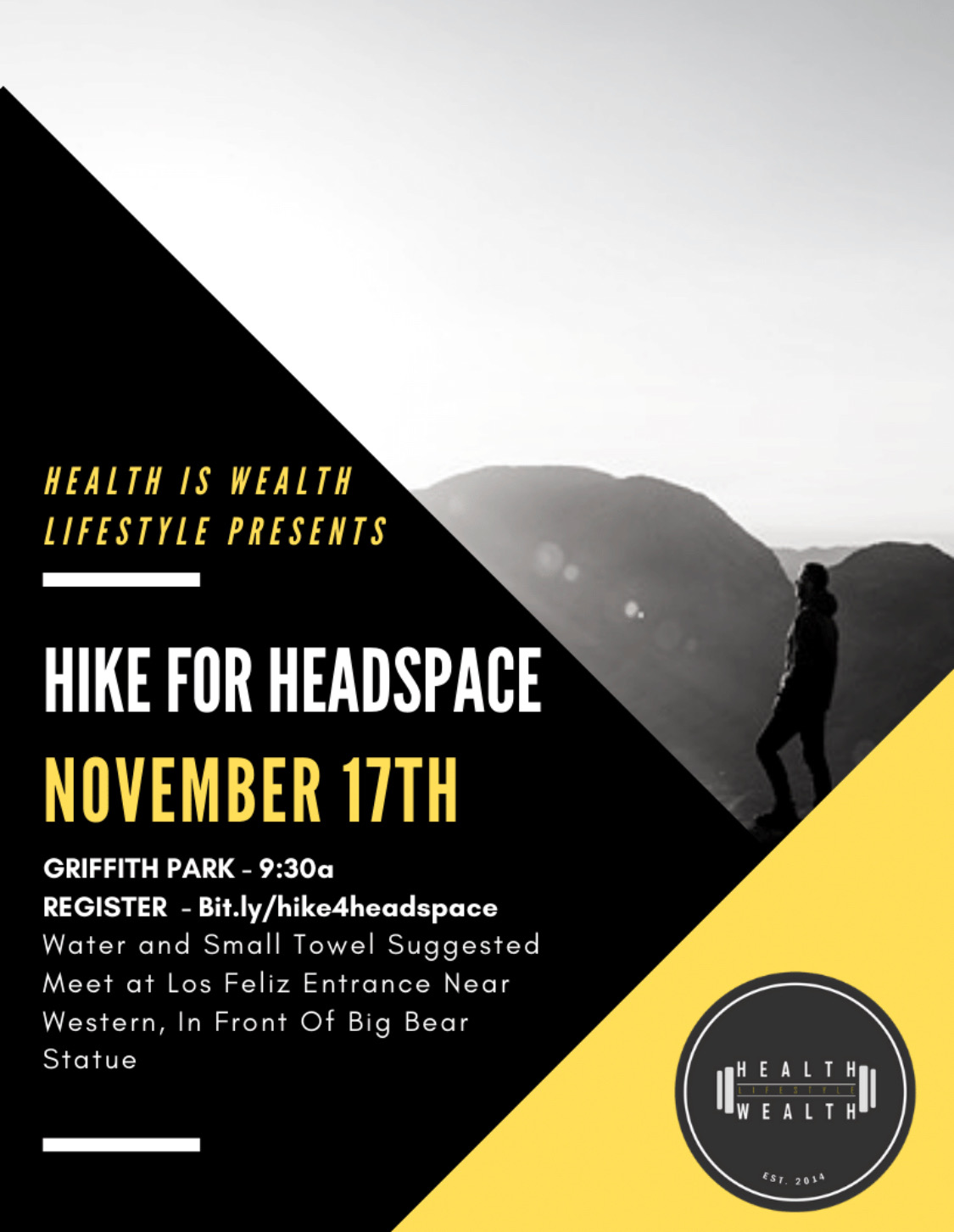 More Information About this FitCamp
- "Run & Zen" is a fun, high-intensity hiking and running workout focusing on full body results, focusing on cardio!! This is a cardiovascular workout for all levels of fitness.
- Segments of this Bootcamp will be recorded for social media usage. By registering for this event you are giving Health Is Wealth Lifestyle LLC your consent to use footage taken during this bootcamp, as necessary for promotional purposes.
- By registering for this event you acknowledge that you're aware of your own health and physical condition, and have knowledge that your participation in any exercise program may be injurious to your health.
- Having such knowledge, you hereby release Health Is Wealth Lifestyle LLC from liability for accidental injury or illness which may incur as a result of participating in the said physical activity. You will assume all risks connected this program.