Description
After the hype of Fitbit, Misfit & Jawbone that democratized the internet of things for personal healthcare, what is the state of the art of connected devices for our health?

Beyond measuring our steps or heart pulse, smart devices now tracks more data. They also use AI to help us to make sense of this raw data. Insurance companies start to consider the value of these data to reward data-proven health customers. Some devices like Sana (see below) do not only track data but also directly have a direct action on us. Beyond individuals, labs & hospitals are getting also equipped with IOT to keep making the world healthier.

L'Atelier BNP Paribas North America is pleased to invite you to its #HealthIOT event.
---
AGENDA OF THE EVENT FROM 6.00PM TO 9.00PM
The evening will start with a keynote run by analyst from L'Atelier BNP Paribas NA presenting the major trends within Health IOT.

Then, 3 top health IOT innovators will pitch their startup for 5 min + 5 min Q&A before to join for a 30-min common panel discussion. These speakers will dive into the subject with us to share their project and vision and understand the healthtech innovations currently occurring within the healthcare industry.

The event will end up with a networking session with drinks & savory. You'll have also the opportunity to test some Health IOT devices.

6.00pm: Registration, networking
6.30pm: Introduction keynote about Health IOT by Arnaud Auger Sengupta, Senior Advisor, L'Atelier BNP Paribas North America

6.45pm: Pitch session with three health IOT innovators
Richard Hanbury

, CEO and founder of Sana


Richard developed the first version of Sana to save his life after a life-threatening car accident. Since then his team has tested 30+ prototypes against over 700 users, and excited to be alumni of the hardware startup accelerator HAX in Shenzhen, China.
Sana is the only solution available to help those with severe sleep problems, such as those caused by high anxiety or pain. Sana measures and tracks your overall state of health and vitality over time and uses this measure to tailor the device to get you to deep relaxation and sleep fast.
Liang Hoe, Elemental Machines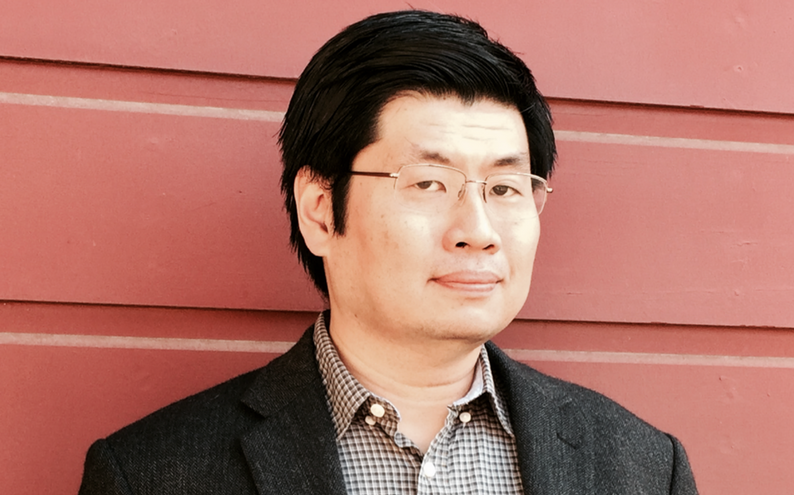 Liang leads Elemental Machines' product-leveraged services business, including data science and integration projects, as well as partnerships. Before joining Elemental Machines, he was Head of Strategic Partnerships at R65 Labs, a digital health startup. Previously, Liang was the Senior Partnership Manager for Digital Health at Apple, advising hundreds of developers building software on the iOS and Mac OS platforms in the medical, clinical and research markets. Earlier, Liang led successful commercialization projects at Beckman Coulter, Aclara Biosciences and Life Technologies. Liang has a B.S. in Biology and an MBA in Finance and Entrepreneurship, both from Santa Clara University. When not nerding out on the latest flashy piece of tech hardware, he enjoys exploring state and national parks with his two young daughters (and incessantly documenting it with the aforementioned latest piece of tech).

Elemental Machines is revolutionizing science-based industries with powerful, data-driven insights that help customers improve laboratory operations, research, development, and manufacturing outcomes. Continuously monitoring equipment and environmental variables provides new levels of clarity, transparency and consistency, and improved repeatability.
Lea von Bidder │Founder and President

Ava

Science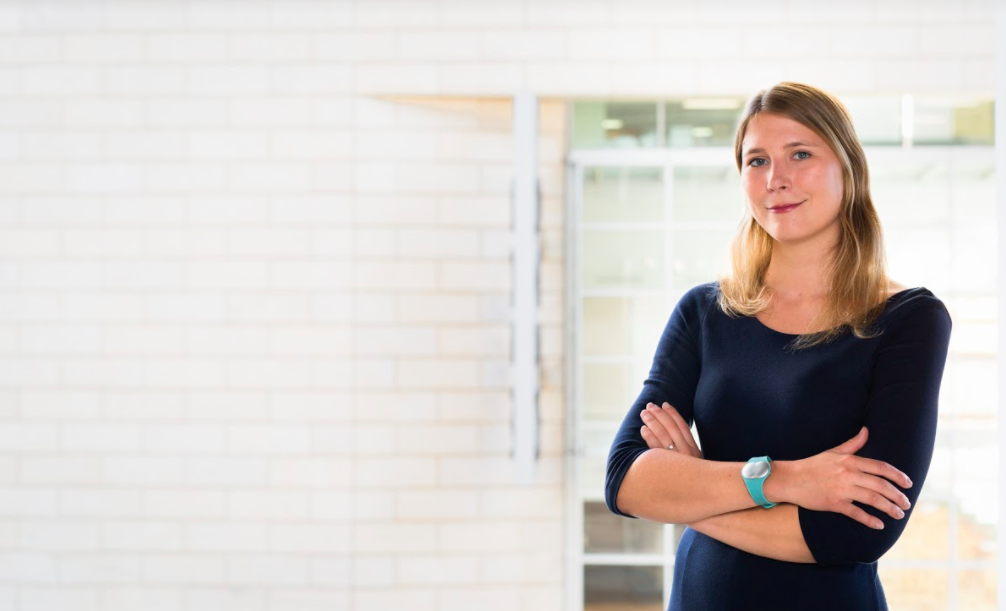 Lea holds a Master's degree in global entrepreneurship from EM Lyon in France, Zhejiang University in China and Purdue Krannert University in the USA. She started Ava in 2014 and since raised $12.3 M to allow women to precisely and conveniently predict fertile days.
The Ava bracelet is a completely unprecedented method of tracking the menstrual cycle. While the user is sleeping, Ava's sensors collect data on nine different physiological parameters. These parameters are fed into our algorithm in order to detect the fertile window.
7.15pm: Panel with the speakers moderated by Arnaud Auger Sengupta - How IOT is revolutionizing healthcare?
7.30pm: Q&A
7.45pm: Networking and demo session around savoury & drinks
9.00pm: End of the event
Call to Free demo booth: If you have an innovative IOT device related to HealthCare, you can contact us to have a booth and make a demo to the audience: arnaud.auger@mail.atelier.net
---
LOCATION
2415 3rd St., Suite 231, 94107 San Francisco - Access by Muni line T, Bus 22 and 48
Access via:
- 10/15 min from downtown by car / uber / lyft
- KT Ingleside/Third MUNI (Third Street & 20th St)
- Bus 22-Fillmore (20th St & 3rd St)
- Bus 48-Quintara-24th Street (20th St & 3rd St)
---
ABOUT L'ATELIER BNP PARIBAS

L'Atelier, the BNP Paribas Group's technology and innovation tracking unit for over 39 years.
L'Atelier is established in three major geographical areas that are key for innovation – the United States, China and Europe – so as to spot trends and opportunities and advise and support companies. The tracking unit provides its services through four channels: the Media section shares the results of L'Atelier's monitoring work via the website, a radio programme and on the social media; the Events service organises dialogue and information exchange around current innovation topics; Digital Strategy Advisory helps to put identified innovations into context for companies and specific professions; and last but not least L'Atelier Lab brings innovative entrepreneurs into contact with major corporations so that they can work together to invent and design new digital products and services.