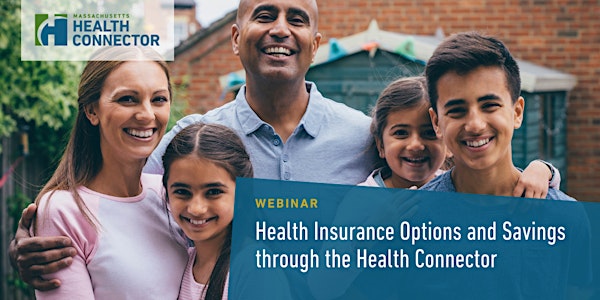 Health Insurance Options and Savings through the Health Connector (Webinar)
Need health insurance for you or your family? Learn about Health Connector plans, new savings, and how to enroll.
About this event
Join team members from the Health Connector as they share how to apply, enroll, and get health insurance coverage. They will also talk about qualifying life events that can let you enroll in or change health plans outside the annual Open Enrollment period. These life events include losing health insurance from a job, getting married, moving, having a baby, and more.
They will also explain how the American Rescue Plan (ARP) helps lower health insurance premiums for people who've never qualified for savings through the Health Connector before.
Sessions will cover:
General information about the state's Health Connector and the types of coverage that are available through http://www.MAhealthconnector.org
An overview of how the American Rescue Plan helps to make coverage more affordable
Tips when applying for coverage including choosing a plan and enrolling
How to get free help with this process
Whether you're looking for coverage for yourself or your family, the Health Connector may have the right plan for you.
Multiple dates throughout 2022 are available when you sign up. Please note presentations are in English unless otherwise noted:*
July 12, 2022
September 13, 2022
October 12, 2022 - Presentation in Haitian Creole
November 9, 2022
December 14, 2022
*Dates and/or topics subject to change.