Description
Health Insurance and Portability Act & Texas HB 300
Course Summary:
This state-of-the-art integrated program is oriented towards training the dental team in initially understanding various aspects of the health insurance and portability act & Texas HB 300. The course will cover patient information privacy rights and health information security and safety. Also reviewed are dental practices which share patient information to include health and financial patient information, shared electronic records and transfers, penalties for improper transfers, and methods to secure appropriate transfers and abuse of patient information. Review of the Texas HB 300 regulations and methods to maintain security in the age of digital medium will be covered. A special hands-on section will be provided to review security measures of safety use of computers, iPads, and mobile devices. This hands-on section will include information of how to encrypt data and information on computers including effective use of software to control virus, worms, malware.
Course Presenter:
Dr. Raghunath (Ragu)Puttaiah is a Tenured Professor at Texas A&M University Baylor College of Dentistry. He is a Public Health Dentist and was the recipient of the first Johnson & Johnson Medical Inc. Post Graduate Fellowship in Infectious Disease Control in Dentistry. Dr. Puttaiah crafted the Dental Safety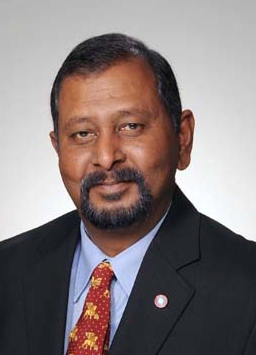 Standards for India and has helped the Russian Federation in developing standards in Dental Safety. He has published research and review papers actively in peer-review journals. Dr. Puttaiah is involved in device development and evaluation and has been a scientific resource for over 25 dental industries. He is an ad hoc reviewer for lead journals in dentistry. He has provided over a 100 CDE programs worldwide and has been a keynote speaker at many national and international specialty meetings. He is a Fellow of the International College of Dentistry.
Course Information:
Total Training Time: 3 Hours
CDE Credits: 3 Hours
Course Objectives:
On completion of this integrated program in health insurance and accountability, participants will understand current concepts in patient privacy protection, meaningful application of computer and mobile device security measures, and finally the implication of Federal Rules in Health Insurance and Accountability Safety pertaining to dental practice.
Date: Saturday, May 13, 2016
Time:
8:30 am - 9:00 am – Registration/coffee only
9:00 am - 12:00 pm – Presentation for Health Insurance and Accountability
Location: BCD Room 605

Credit: 3 Hours
AGD Codes: 555 Jurisprudence & Ethics
TAMBCD Office of CE Registration Information, Certifications & Cancellation/Refund policy:
Texas A&M University Baylor College of Dentistry is an ADA CERP Recognized Provider.
QUESTIONS: Please feel free to call us at 1-214-828-8238. For quickly response please email your questions through the online registration website
ADA CERP is a service of the American Dental Association to assist dental professionals in identifying quality providers of continuing dental education. ADA CERP does not approve or endorse individual courses or instructors, nor does it imply acceptance of credit hours by boards of dentistry.
Concerns or complaints about a CE provider may be directed to the provider or to ADA CERP at www.ada.org/cerp. Continuing education credits issued for participation in the CE activity may not apply toward license renewal in all states/provinces. It is the responsibility of each participant to verify the requirements of his/her state/provincial licensing board(s).
CONFIRMATIONS: Will be sent by e-mailto the official email address provided by the attendee to the registration website. Exact email is necessary
REGISTRATION CANCELLATION: Tuition is refundable if a course is canceled by the Office of CE. A $50 fee will be assessed for any course cancellation. All payments by check or cash are deposited into the Texas A&M account and CANNOT be refunded. "No Shows" for a course forfeit all tuition. Confirm notification of cancellation by e-mail.The CE Office cannot be held responsible for a non-refundable airline ticket.