Location
W San Francisco
181 3rd St
San Francisco, CA 94103
Description
Rock Health's 4th Annual Health Innovation Summit brings together diverse minds from healthcare, technology, and beyond to wrestle with healthcare's most challenging problems. This one-of-a-kind, high-energy event features prominent thought-leaders, entrepreneurs, investors, providers, and other experts in raw and insightful conversations you won't hear anywhere else.
AGENDA
Thursday, August 21st
9:30AM
VIP Pass Registration At The W Hotel
10:30AM
Innovation Tours
VIP Pass holders will start their experience with an exclusive tour at two top digital health companies in San Francisco, lunch included. Tour combinations will feature: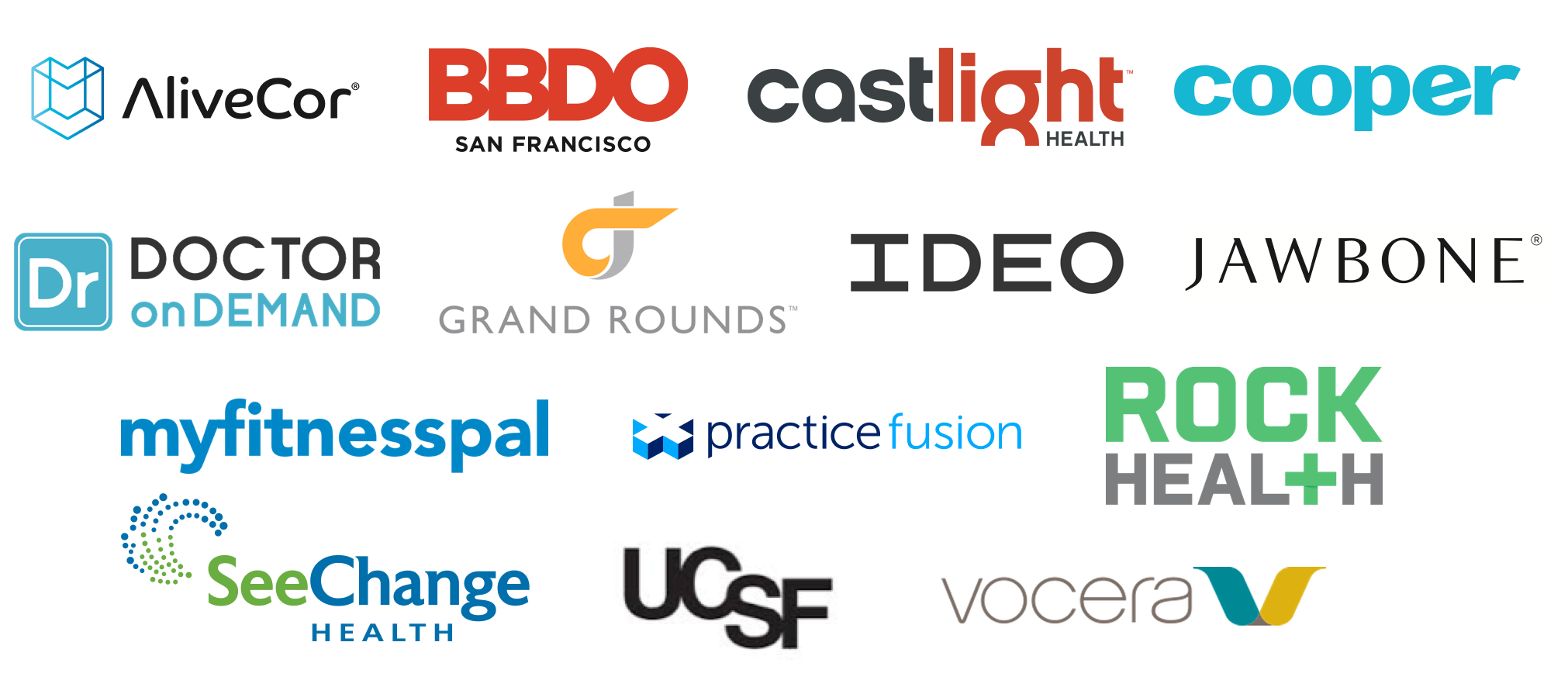 1:00
Summit Pass Registration At The W Hotel
2:00
From Molecules To Bits: Biotech's Latest Innovation
Ian Clark, CEO, Genentech
Interviewed by
Kara Swisher
, Co-Executive Editor, Re/code
2:45
The Uberfication Of Healthcare
Hop on a ride to the next generation of on-demand, mobile-enabled care. Hear from three founders reviving and reinventing the house call..
Dr. Sara Creighton, Founder & Dentist, Studio Dental
Adam Jackson

, Founder & CEO, Doctor on Demand

Meghan Jewitt, Founding Team, Pager
Moderated by
Jenny Gold,
Correspondent, Kaiser Health News
3:30
Augmented Humanity

Harder, better, faster, stronger. From glucose-sensing contact lenses to robotic exoskeletons, we're just beginning to see tools designed to extend our capabilities. Leap forward into the future of human body enhancement..
Dr. Cori Lathan

, Co-Founder & CEO, AnthroTronix

Dr. Babak Parviz,

Inventor of Google Glass and the Smart Contact Lens
Moderated by Dr. Paul Yock,

Founding Co-Chair of Stanford's Department of Bioengineering
4:00
Paying Till It Hurts
Dr. Elisabeth Rosenthal, Correspondent, New York Times
4:30
Future Of You: Living Better In A Connected Time
Health care, an industry hardly known for innovation, is finally getting a digital makeover. In ways never before possible, we can now become our own researchers, trainers, and medical advisers using our body, and brain, for personalized data collection. We'll see a sneak peak of an upcoming KQED television special, which includes a profile of Rock Health's work.
Andrea Kissack, Senior Science Editor, KQED
4:45
Reception: Health By Numbers

Our interactive cocktail reception explores the understood self. Doubling as an exhibition featuring the latest digital health technologies, this evening soirée will feature our favorite body-hacking gadgets. Personal health is more instrumented and data-driven than ever before. Come measure and map your own biometrics; ready, set, track!
Friday, August 22nd
10:00AM
99 Problems But Reimbursement Ain't One
So you've built the next great healthcare technology; now who's going to pay? Get in on the secrets of reimbursement with experts who know how to make it happen.

Sean Duffy, Founder & CEO, Omada Health
Dr. Suzanne Sysko Clough, Founder & Chief Medical Officer, WellDoc
Trine Tsouderos, Director, PwC Health Research Institute
Moderated by Christina Farr, Reporter, Reuters
10:40
Disrupting Regulated Industries
Entrepreneurs have long been tackling complex systems in the transportation, education, and finance sectors—leaving healthcare as the last man standing. Drawing parallels and lessons-learned from other industries, we'll examine the true systemic issues at hand.

Ann Christensen, President,

Clayton Christensen Institute

Marina Gorbis, Executive Director, Institute For The Future
Vivek Wadhwa,

Fellow, Rock Center for Corporate Governance at Stanford University
Moderated by
Quentin Hardy
,
Deputy Technology Editor, New York Times
11:20
Paging Doctor Droid
Can a robot have empathy? Will a machine be your next surgeon? Learn how psychology and technology can be melded to engineer seamless human-robot interactions in healthcare.
Dr. Cory Kidd, Founder & CEO, Catalia Health
Dr. Daniel Kraft,

Medicine & Neuroscience Chair, Singularity University

Dr. Catherine Mohr,

Director of Medical Research, Intuitive Surgical
Moderated by
Andrea Kissack
, Senior Editor, KQED
12:00PM
Lunch + Networking
1:00
Health Frontiers
Learn how to tap into the $100B market, and meet others working in the enormous market of digital health products for an influential and important population: people 50 and over. Join us for an interactive workshop to discuss how to be successful in this important space.
Jeff Makowka, Senior Strategic Advisor, AARP
Money On My Mind: Digital Health Funding
Digital Health funding is off the charts. This discussion with two of digital health's most prolific investors will be led by Teresa Wang, who creates Rock Health's highly popular funding reports.
James Rogers

, Chair, Mayo Clinic Ventures

Teresa Wang, Strategy Manager, Rock Health
Jack Young, Director, Qualcomm Ventures
2:00
The New Guard
Don't let their age fool you. Hear from these young innovators who are thinking outside the box and eager to make a dent in the healthcare universe.
Alejandro Foung

, Co-Founder & CEO, ThriveOn

Ryan Panchadsaram

, Deputy Chief Technology Officer, The White House

Noor Siddiqui

, Founder & CEO, Remedy
Moderated by Malay Gandhi, Managing Director, Rock Health
2:45
Turning Lemons Into Lemonade
We've all got a story. Join us for a series of short talks by entrepreneurs who were so inspired (and frustrated) by their healthcare experiences that they jumped in to fix the system themselves..
Ryan

Hait-Campbell

,

Founder & CEO, MotionSavvy

Jessica Harthcock, Founder & CEO, Utilize Health
Jonathan Palley, Founder & CEO, Spire
Joanne Rohde, Founder & CEO, Axial Exchange
3:30
More Disruption Please: Pitch Contest
Pitch your startup idea, or vote on your favorite during this fast pitch session! Want to pitch? You can submit your ideas throughout the event near registration. Awards include:
Grand Prize: an invitation to athenahealth's exclusive MDP Conference (including lodging, food, and drink), plus a guaranteed spot in the conference pitch-off in front of key athena clients
Rock Health Prize: $500
People's Choice Award
HOSTED BY:
SPONSORED BY: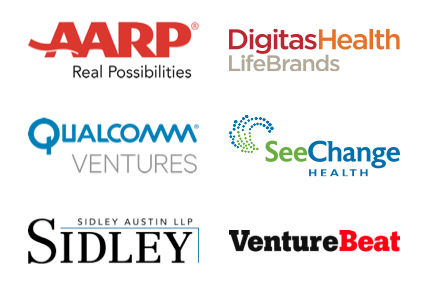 Contact caitlyn@rockhealth.org to learn more about sponsorship opportunities
GIVEAWAYS