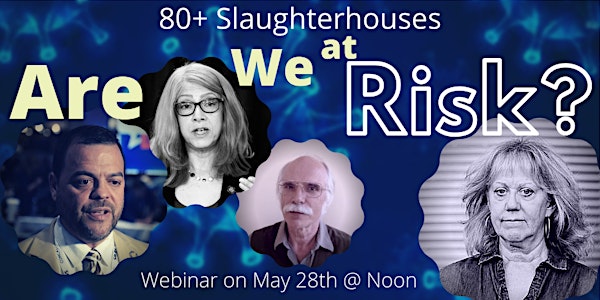 Health Hazards of Neighborhood Slaughterhouses
Description
In which communities are New York's ~80 slaughterhouses concentrated?
Which communities have the highest rate of infection and mortality?
The National Lawyers Guild NYC Animal Rights Committee takes you where animal cruelty, public health and labor laws collide: New York City slaughterhouses.
Join Senator Luis Sepulveda, Assemblymember Linda B. Rosenthal, Prof. Ethan Taylor, and Author Gail Eisnitz in a discussion on NYC live animal markets on Thursday, May 28, at 12 PM EST.
Register for call-in information.