Health Forum
When and where
Location
Wix Lounge 235 West 23rd Street New York, NY 10011
Refund Policy
Contact the organizer to request a refund.
Description
The Health Forum: a symposium on health care featuring the latest information on the Affordable Care Act, small business tax credits, and low cost healthcare options for your employees. Join for an informative panel discussion and light refreshments at WIX.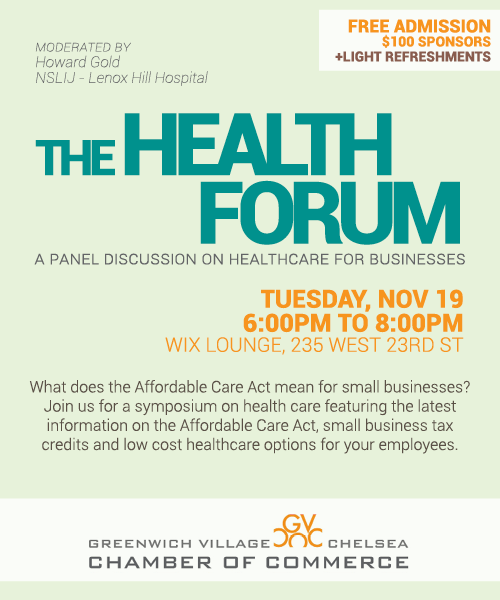 Howard Gold, Executive Vice President, Managed Care and Business Development, North Shore-LIJ Health System
Mr. Gold oversees all business matters related to managed care and business development, including contractual relationships with third-party payers. He has led the effort in buidling the infrastructure and team leading North Shore-LIJ Health System. Prior to joining the health system in 1995, he was Vice President-Vice Provost for Strategic Planning at The New York Hospital-Cornell Medical Center. From 1991 to 1993, Mr. Gold was Executive Director of Governor Cuomo's Health Care Advisory Board. Prior to that, he held several positions with the New York State Office of Mental Retardation and Development Disabilities, culminating in his serving as deputy commissioner, office of policy and planning. Mr. Gold received his Bachelors of Arts degree from the State University of New York at Buffalo for Social Research.
Dr. Theodore Strange, MD, FACP, NSLIJ - Staten Island University Hospital
Dr. Strange received his medical degree in 1985 from SUNY Downstate. He completed his residency training, including a chief residency year in Internal Medicine at Staten Island University Hospital. Upon completion of his training, he assumed a number of positions at the hospital including Associate Director of Medicine and Vice President of Medical Operations at the South Side. He holds the title of Clinical Associate Professor of Medicine on the faculty of SUNY Downstate. He is Board Certified in multiple specialties including Internal Medicine, Geriatric Medicine and Quality Assurance and Utilization Review with additional special recognition in Managed Care and Rise Management. Dr. Strange is co-founder and Executive Vice-President of University Physicians Group, a large multi-speciality group practice. He helped to innovate this private practice group model in 1991, which is still providing excellent healthcare to Staten Island and South Brooklyn. Dr. Strange has held the title of President of the Richmond County Medical Society and President of the Medical and Dental Staff at Staten Island University Hospital. He is currently serving on the Board of the NYS Public Health and Planning Council.
Andrew Greenblatt, Senior VP for Strategy and Co-Founder, BeneStream
Andrew is the Co-Founder of BeneStream, a company that helps employers lower their health insurance costs by screening and enrolling their low-income workers in Medicaid. He is a social entrepreneur with a proven track record whose enthusiasm for his area of expertise carries over to the social entrepreneurship course he teaches at New York University. He has launched several successful socially-minded businesses, including Vendorboon, a social venture that uses the buying power of trade and professional associations' member discount programs to improve the social and environmental impact of B2B spending, and Pride Diamonds, a socially responsible diamond mining company operating in Sierra Leone. Andrew is a cum laude graduate of Harvard Law School.
Stana Nakhle, Regional Director for the Small Business Marketplace, NYS Department of Health
Ms. Nakhle will oversee the New York Metropolitan Region working with small businesses and health insurance brokers as they navigate the new health insurance options available through the NYSOH.
Ms. Nakhle has a wide range of experience with government and private health insurance, having previously held position of the Director of Private Health Insurance Initiatives at the New York City Human Resources Administration's Office of Citywide Health Insurance Access (OCHIA), where she oversaw OCHIA's efforts to promote more affordable health insurance coverage for small businesses and working individuals
Kevin Keogh, Director of Health Policy at HealthPass NY
In his role, he oversees the monitoring and analysis of local, state, and federal legislative and regulatory developments related to health insurance exchanges as well as employee health benefits. Additionally, Mr. Keogh works to develop consensus-based policy positions on a range of activities that directly interact with the functionality of both private and public exchanges
EXHIBITORS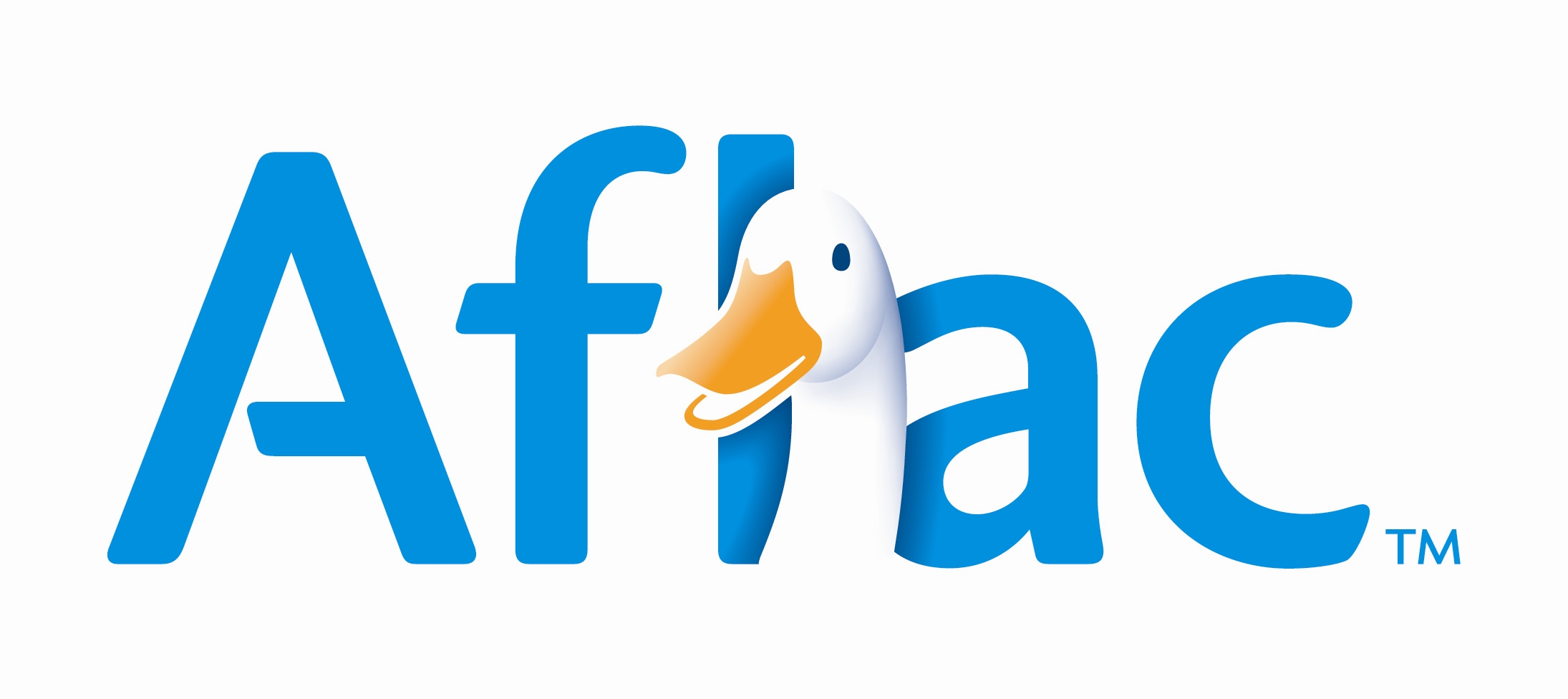 Antoinette Geyelin Hoar

SPECIAL THANKS TO WIX.COM FOR HOSTING US!