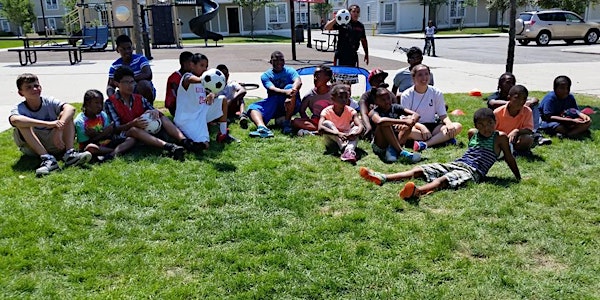 H.E.A.L.T.H for Youths' "Subway Street Soccer League" Team - Register Now!
Description
Building on the success of our soccer clinic this summer, we are participating in the Subway Street Soccer League this fall! We will have two teams of five (5) players ages 9-11 years old. Preference will be given to students that participated in the summer clinic, but other students will be considered.
We will have various practices the week of September 28, 2015 with the first official game taking place Monday October 5, 2015 in Corporal Thompson Park. Students MUST be able to participate in both practices and games which will occur every Monday at 5pm until November 9, 2015.
Parents who want their child to be considered should register below and we will get back in touch with you with details and the application form if there is space available.