Event Information
Refund policy
Contact the organizer to request a refund.
Eventbrite's fee is nonrefundable.
Addressing structural inequality in the healthcare system
About this event
"There has never been any period in American history where the health of blacks was equal to that of whites. Disparity is built into the system." —Evelynn Hammonds, science historian, Harvard University, August 2019
Our health care system—like all other institutions in our nation—was built to maintain racism, discrimination and bias. Communities of color to this day suffer disproportionately negative health experiences and outcomes.
It's clear that our nation has not yet finished the work that the Civil Rights Movement began. And it's clear that each of us must play a part. People make policy. People make up institutions.
To dismantle racism in health care, we need new strategies and support structures. We need to expand our lived experience, to bridge the distance between our heads and our hearts. In doing so, we can build more just institutions.
Join a hand-crafted Health Equity Impact Experience in Montgomery, Alabama to trace the roots of structural racism in health care back to capitalism and slavery – visit iconic sites of the Civil Rights movement – understand modern day health care realities for a majority of African Americans. Engage with community activists and leading researchers and practitioners in health care equity.
"The Health Equity Impact Experience was an immersive, deeply connecting, and consequential experience. It provided high quality information and insight, shared with us by community leaders, medical practitioners, and scholars alike, wrapped in context, meaning, and art, turning the firehose of information into actionable knowledge. The ripples of this event will be felt far and wide. I am inspired by the conversations we had, the people I met, and the work that each individual and the group as a community is doing to advance health equity." - Sofia Carlton, PhD | Senior Scientist | Evelo
The Health Equity two-day convening will be hosted online in a highly interactive format by experienced facilitators. Participants will:
Examine bias, healthcare and systemic inequity, seeing a through-line between the legacy of slavery, the Jim Crow era, and present-day health care institutions.
Virtually visit sites and talk with community leaders in Montgomery, seeding discussions on institutional values and potential partnerships.
Bond with each other through trust-building exercises and deep reflection.
Explore possible collaborations with participants who share values and goals.
Commit to concrete action steps to create sustainable change.
You also will be the start of a rich alumni network that supports each other's initiatives as well as fostering leadership and mentorship on issues of diversity at large.
Your Team:
Tour guide:
Michelle Browder
Michelle is an artist, founder of More Than Tours, CEO of B the One Productions, and founder of I Am More Than. She is also founder of More Than A Horse Farm, providing therapeutic riding and engagement with horses to individuals in need of hope and healing. Michelle's father Curtis "Chap" Browder is the first black prison chaplain in the state of Alabama, appointed by George Wallace. Her aunt, Aurelia Browder was the plaintiff in the 1956 U.S. District Court case Browder v. Gayle, in which bus segregation was ruled unconstitutional.
Program partners:
Josephine Bolling McCall
Ms. McCall is a retired nationally certified school psychologist. She was the first black president of the Alabama Association of School Psychologists and the first black person to serve as Alabama's delegate to the National Association of School Psychologists. In her moving book, "The Penalty for Success: My Father Was Lynched In Lowndes County, Alabama," Josephine tells the story of the murder of a black man in 1940s Lowndes County, Alabama. She is the president of The Elmore Bolling Foundation which she founded to preserve the legacy of her father.
Kevin King
Kevin is the founder and executive director of Kings's Canvas, a community art center. Kevin and his family live in the Washington Park neighborhood and their passion is to love, serve, and share life with others for the purpose of transformation and redemption as leaders are developed and empowered in their community.
Eric Dozier
Eric is the former Musical Director for the world-famous Harlem Gospel Choir and the co-founder and Director of Arts and Education for One Human Family Music Workshops, Inc. As a cultural activist and music educator, Eric has been assisting communities in developing creative, inspiring contexts from which to launch campaigns of dynamic service to humanity for the last twenty years. His work stems from a deep belief that music is much more than entertainment—it is a social force, a means, and modality for social change.
Advisors:
Laurie Zephryn, MD, MBA, Vice President Health Care System Delivery Reform at The Commonwealth Fund; Thomas Fisher, MD, MPH, University of Chicago Headwaters Consulting; Odette Harris, MD, MPH, Stanford University and Palo Alto Veterans Affairs; Rebecca Weintraub, MD, Harvard, Ariadne Labs; Joseph Betancourt, M.D. l Vice President, Chief Equity and Inclusion Officer.
Organizers:
Impact Experience
Impact Experience tackles society's most pressing issues by tapping into the expertise of groups to generate innovative solutions that accelerate community transformation and create concrete action plans. Impact Experience has cultivated long-standing partnerships with local leaders in marginalized communities across the United States, including in Montgomery, Alabama. To date, they have collaborated with over 900 individuals and contributed to participatory efforts in more than 30 different communities.
The Impact Experience model combines elements of systems transformation, organizational development, design thinking, and somatic psychology. This unique experiential approach increases awareness about the persistent nature of systemic racism and the imperative to overcome it. Watch a video summary of Impact Experience's work in bias reduction.
Nina Kjellson
Nina is General Partner at Canaan and an investor in early-stage healthcare companies and advocate for gender and racial inclusion in entrepreneurship, private equity and society at large. In addition to serving on numerous corporate boards, she is vice chair of non-profits Essential Access Health and Girl Effect. As a Health Innovators Fellow with the Aspen Institute, she is teaming up with Impact Experience to curate and facilitate a custom Impact Experience focused on racism in health care and co-sponsoring an inaugural program with a vision to create a sustainable series.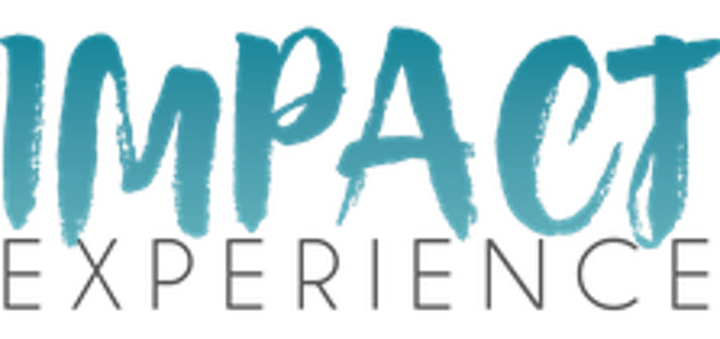 Date and time
Location
Refund policy
Contact the organizer to request a refund.
Eventbrite's fee is nonrefundable.
Organizer of Health Equity Impact Experience - December 3-4, 2021
Impact Experience is a social impact organization that provides tailored convenings and facilitation services to catalyze investment in change from the ground up. Bringing together  impact investors, entrepreneurs, philanthropists, and community leaders, we draw on trust-building and co-creation to fuel transformation in marginalized communities.