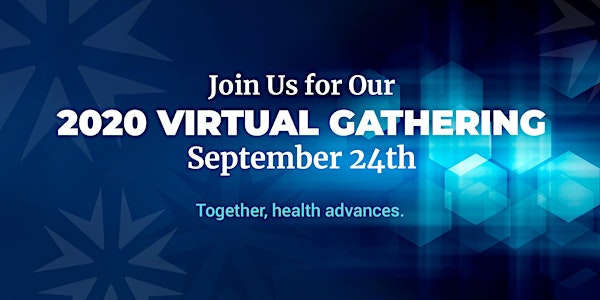 Health Connect South 2020
Health Connect South 2020 is Going Virtual - Join us September 24th
About this event
Join us for the 7th Annual Health Connect South on September 24, 2020!
HEALTH CONNECT SOUTH 2020
Please make plans to join Health Connect South for our 7th Annual Gathering on September 24th, 2020. A virtual event, Health Connect South is committed to meeting our mission as a platform to promote health collaborations throughout the Southeast.
While we are all living in a time of challenges and changes, we are very excited to continue our tradition as the largest gathering of the health industry's top decision makers, innovators and next generation of health leaders. This year, we are excited to highlight some of the most remarkable health collaborations from individuals and institutions throughout the Southeast. We are also excited to share that we will have one-on-one networking throughout the event. Additionally, we are pleased to share that we will be offering continuing education credits through ACHE, HFMA and HIMSS for our event.
Featured speakers for Health Connect South 2020 include: Lt. Governor Geoff Duncan (GA), CDC, Atlanta Business Chronicle, Emory University, Founder of MedAssets & Fmr. Asst. Secretary of HHS, Cox Enterprises, Morehouse School of Medicine, Grady Health System, Goldman Sachs, King & Spalding, Verizon Health, Georgia Tech, Hudson Alpha, BlackRock, Auburn University, CDC Foundation, Georgia Health News, Shepherd Center, Walmart Health, WellStar Health System, Mercer University, Hatteras Ventures and many more.