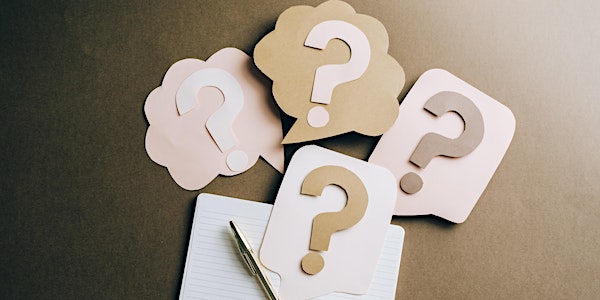 Health Coaching for Mental Health: A Q&A Discussion
Learn how health coaching can support you in taking care of your mental health and manage symptoms of anxiety, depression, and stress.
About this event
Have you heard about health coaching and want to learn how it might support you? Do you have questions about how a health coach can support you? Want clarity on the difference between a therapist, life coach and a health coach?
This free workshop is a chance to ask any questions, meet Olivia (a nationally board certified health and wellness coach), and learn about how coaching can support your mental, physical, and spiritual health, specifically in regards to mental health. Olivia will share some information about health coaching ethics, suitable topics to bring to a coaching session, and answer your questions.
Participants will walk away with a greater knowledge of how health coaching can support their mental health, have their questions answered, and learn if health coaching is the right fit for their needs.
About your facilitator: Olivia Beisler is a Nationally Board Certified Health and Wellness Coach. While completing her Master's degree in Integrative Health and Wellbeing Coaching at the U of MN, Olivia took courses that focused on different areas of integrative and alternative health including mindfulness, functional nutrition, physical activity, lifestyle medicine, mind-body transformation, and end of life transition/care.
Her coaching focuses on working one on one or in small groups, partnering with clients instead of prescribing or educating, holistic health, mind/body connection, and fostering self-compassion and self-awareness. She loves combining aspects of allopathic and integrative medicine, working on personal growth, and bringing creativity and the arts into her coaching sessions. She intentionally works to create a safe space for vulnerability and to explore the liminal spaces and intersections of mental, physical, emotional, and spiritual health.