Description
Join Betsy Ade and the Well-Known Strangers for an evening to benefit Health Care Network!
This year's fundraiser not only features this special performance, but we have made other arrangements that will guarantee fun and relaxation. You will find that our cocktails, craft beer, lawn games, catering by Ivanhoe Pub & Eatery, and desserts by O&H Danish Bakery will set the mood for an entertaining early summer evening. Other activities such as a 50/50 raffle and silent auction will help raise money to support the work of Health Care Network.
For nearly 32 years, the volunteers of Health Care Network have dedicated themselves to the health of our community. Quietly, they care for the low-income, uninsured of Racine County. Since inception, over 210,000 medical and dental appointments have been provided by these committed professionals. Despite the legislative change in health care, there remains a deep need for the efforts of this organization for those who continue to be uninsured. Your support of Health Care Network's Backyard Bash event ensures that their work can continue.
About Betsy Ade & the Well-Known Strangers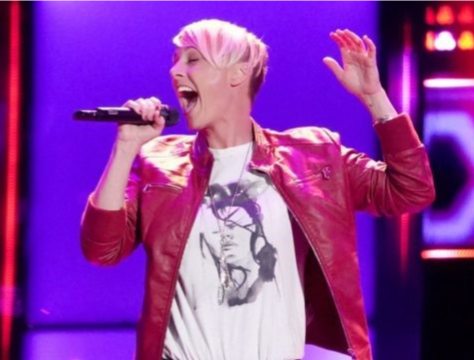 Well-Known Strangers have been entertaining Midwest audiences with their cello infused, alternative pop/rock sound since October 2015. Led by Betsy Ade's incomparable and emotive vocals (Contestant on The Voice Season 16), their music has been played on radio stations around the country. Together, the band members have an amazing mix of musical knowledge that provides a unique sound that is reminiscent of music from the '90s while being expressively groundbreaking and melodically rich.