Health Care & Life Sciences Combined Industry Partnership Meeting
Description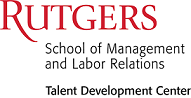 The Health Care & Life Sciences Talent Networks are joining forces on their combined regional Targeted Industry Partnership Meeting on Tuesday, December 18th 2018 from 8:30 AM - 11 AM at The Cook Student Center, Multipurpose Room BC.
Keynote address by : Lisa A. Gulla MPH, MAE, HO, REHS on community based empowerment and capacity building.
Lisa is a licensed health officer and has worked in public health and community-based prevention for almost 30 years. She has two Masters Degrees (Public Health and Counseling Psychology), and is also licensed as a Registered Environmental Health Specialist.
Lisa has actively been involved in various State level programs over the past ten years through her participation in the New Jersey Association of County and City Health Officials where she currently serves as their Immediate Past President.
Other volunteer activities include being a member of the Hillsborough Board of Health and a Public Health Accreditation Board Site Visitor.
Now retired from governmental public health, she has her own consulting firm, Health Planning and Strategies, LLC; is a Community Coach for the Healthy Communities Project; and an adjunct professor for William Paterson University, Rutgers University and Middlesex County College.
The keynote address will be followed by breakout sessions within each industry, Health Care & Life Sciences.
As a stakeholder and a contributer within either or both of the industries, we invite you to network amongst your peers and engage in discussions on workforce trends, developmental opportunities, best practices, and areas of improvement. Please join us to generate ideas on ways to bridge the existing skill-gaps and generational gaps fostering our current and future workforce to meet the demands of evolutionary industries that are Health Care and Life Sciences.
Thank you so much for your continued support and we hope to see you or one of your colleagues at the meeting!
Event Parking:
Please use the link below to register your vehicle for the event. This process must be completed to register your vehicle for valid parking, otherwise you may receive a citation. You may park in Lots 76, 99C & 99D.
https://rudots.nupark.com/events/Events/Register/80c940fc-e768-4f20-bf3b-96a955918410
Campus map available at:
https://rutgers.myuvn.com/douglass-george-h-cook-campus-map/
AGENDA
8:30 AM - 9:30 AM: Breakfast & Networking
9:30 AM - 10:00 AM: Keynote Speaker
10:00 AM - 11:00 AM: Breakout Session & Discussion
** Meeting Ends **
---