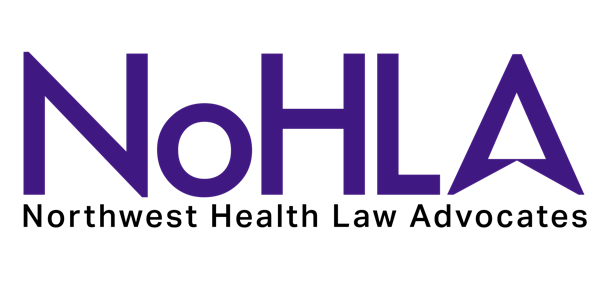 Health care access: How are the courts shaping our future?
NoHLA's 2022 webinar will explore the impact that court decisions are having on healthcare access, especially for vulnerable populations.
Refund Policy
Refunds up to 1 day before event
Eventbrite's fee is nonrefundable.
About this event
5.25 Law & Legal Credits and 1.00 Equity-Ethics Credit
We will have a panel of Washington state agency leaders discussing administrative and legislative developments that affect health policy as it affects Washington residents.
An ethics session will explore diversity/anti-bias considerations for lawyers representing clients.
Our Keynote: "The Future of Reproductive Health: Dobbs and Implications for the States," will feature Professor Risa Kaufman, Director of US Human Rights, Center for Reproductive Rights and Kim Clark, Director of Litigation, Legal Voice, looking ahead to what can be done to mitigate the impact of the recent Supreme Court decision reversing Roe v. Wade on access to abortion, miscarriage, and potentially other health care services.
Presenters from national advocacy organizations will unpack recent Supreme Court developments related to civil rights and immigrant access to health coverage. Local experts will discuss efforts in Washington state aimed at reducing medical debt.
Topics Covered
Session 1: New Developments in Health Care Access
Part 1: The View from State Leaders
Part 2: Litigation & Legislation Round-up
Session 2: Representing Diverse Clients with Cultural Competence and Compassion
Session 3: Major Court Developments
Part 1: The Future of Reproductive Health: Dobbs and Implications for States With Joint Keynote with Risa Kaufman and Kim Clark
Part 2: Implications of Recent Decisions - Where Are Civil Rights Now?
Part 3: Progress Toward Ending Medical Debt
Part 4: Public Charge Litigation Developments