About this Event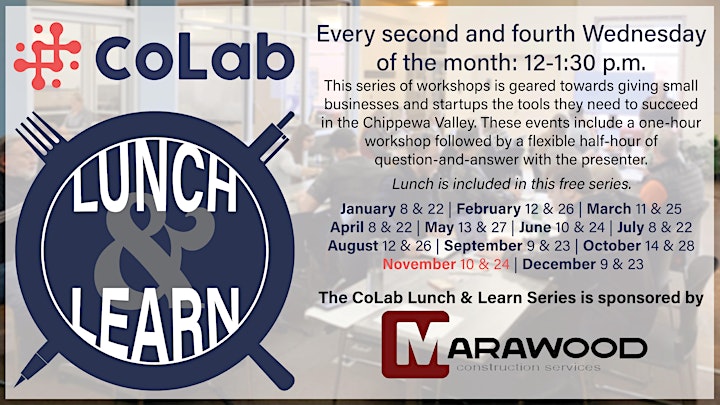 Workshop Overview
This Lunch + Learn workshop with Overeater Wellness Coaching will discuss health and wellness in the workplace. From including small, helpful activities into your day to stay active while working to making better, healthier food choices while at work, this workshop will help you reach those 2020 New Year's Resolutions!
This workshop is for anyone who is looking for suggestions on staying healthy in the workplace.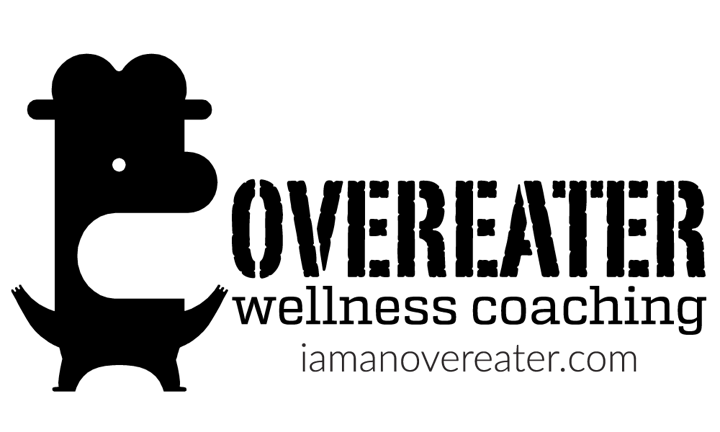 About our Presenter
Overeater Wellness Coaching specializes in helping people lose weight, maintain weight loss and live a healthy lifestyle. They offer health and wellness coaching, personal training, customized exercise routines, professional meal planning and a healthy lifestyle education program. Your program is tailored to fit your needs and help you reach your goal(s). With Overeater, you will learn to build strength from the inside out!
Series Overview
This series of workshops is geared towards giving small businesses and startups the tools they need to succeed in the Chippewa Valley. These events include a one-hour workshop followed by a flexible half-hour ofquestion-and-answer with the presenter. Lunch is included in this free series sponsored by Marawood Construction Services.