"Healing with Energy - Anyone Can Do It" - Lecture & Group Healing (PHOENIX, AZ)

Saturday, August 10, 2019 from 10:00 AM to 11:00 AM (MST)
Event Details


Lecture with Group Healing


"Healing with Energy - Anyone Can Do It" 


STORM WISDOM Center for Intentional Living



Meet Alex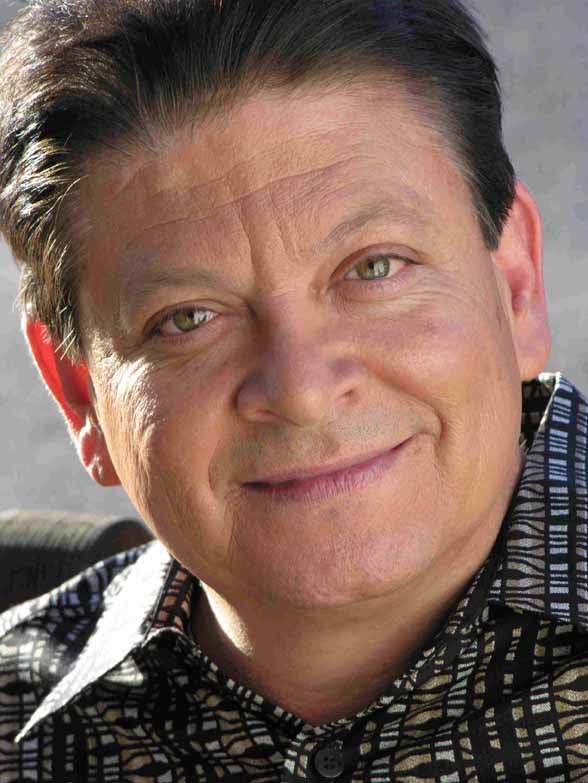 Alex Hermosillo was born with the natural gift to help people with their pain with a touch of his hand.  In 1997, he was given a second gift through a near-death experience where he gained great wisdom and returned from his extraordinary journey with his healing abilities and intuitive senses greatly amplified.  Today, he is here for a sole purpose:  To serve as a conduit for light, love and healing, and to awaken the healing energies in those who seek a better way of life.  


He has helped over 9,000 people dealing with physical, emotional and spiritual illness and pain, often with miraculous and spontaneous results.  He is the founder of the Mastery of Energy Healing center in Phoenix, Arizona and the author of, "A True Story of Hope, Healing & Miracles."


Alex has helped people heal from heart disease, cancer, tumors, strokes, mirgrain headaches, grief, depression and much more.


Watch a Fox News interview with Alex 
(5 minutes): http://youtu.be/WTfikf50Z_U
Event Description


Utilizing the energy and information given to Alex in Heaven through his near-death experience, Alex shares how our bodies and consciousneess stores a complete record of information about us, and how our life experiences, emotions, thoughts, words and actions are made of Energy that either nurtures and supports us or can drain and deplete us, creating anxiety, stress, fears and physical illness.  


Alex will show you how to build a new relationship with your body, mind and spirit and how everyone has the ability to easily harness and access the higher energies to nurture, balance, and heal physical, emotional and spiritual dis-ease for a healthier, joyous and fulfilling life.  He will explain how he does this for himself and the profound healing experiences of his clients.  Participants will learn and experience how to release stress, anxiety, worries, grief, fear, negative thought patterns, and painful events that create emotional distress and physical illness; allowing for greater clarity, peace of mind, and relief from symptoms.  
Followed by a group healing assisted by Alex, participants will walk away knowing:  


Lower energies and higher energies, what they are, and how they affect us

The different ways in which healing occurs

How to access and harness Divine Energy

How to nurture and balance your emotions

How to increase your energy and vitality

How to raise your consciousness

Alex brings fun and joy to the practice of loving and healing, and he shares his gift with you so you may heal emotionally, mentally, and physically.  The knowledge and tools offered in this class complement any and all methods you are currently doing to have a happy, healthy, and balance life.  


Empower yourself with the simple tools you will receive!


Come experience hope, healing and miracles!
---

Special Note:  Seating is limited.  Attendees have the option to register here up to 48 hours before the event to reserve their seat.  Tickets are non-refundable and non-transferrable.  


Or, we accept walk-in's as room is available.  A $25 entry fee is kindly requested at the door.  Recording devices are not allowed.

Thank you!  


---
What Others Are Saying About Alex:


"His methods are unbelievably simple and fast. Energy Medicine appears to be one way for many to potentially help themselves and others quickly, effectively, and inexpensively. Attend one of his energy training sessions, and see for yourself."  


    ~ Doris J. Rapp, M.D., Author and New York Times bestseller, "Is This Your Child?"


"Modern Medicine continues to attempt to heal by various medications. While it does relieve symptoms, the root cause remains, perpetuating imbalance in the mind, body and spirit. Through Energy Medicine, Alex's gift of healing aims at igniting the cellular intelligence to awaken and align the mind, body and spirit connection, quickly and effectively, so as to bring balance, homeostasis and peace at a deep level."


   ~ Purnima Mehta, M.D., Board Certified Psychiatrist of Scottsdale, Arizona
---
A Message from Alex


"In the summer of 1996, while visiting a small Mexican border town for business, the gift of healing was awakened within me as a woman handed her six-month only dying baby girl to me and she spontaneiously healed.  Soon after, I had a near-death experience in a hospital emergency room, where a second gift was given to me.  I learned there is no such thing as death--only a new beginning.


Along my journey, I have been blessed to assist people in healing their migraine headaches, backaches, cancer, heart disease, tumors, depression and more.  During their healing sessions and in my classes and in my classes, many of them and I have seen, heard and/or felt the presence of angels and other heavenly beings, bringing the awareness to us all that we are never alone.


Many call me a healer.  I think of myself as a man like any other who has chosen to be in service to others, to share with you the gifts that were given to me, the gifts of Light, Love and Healing."



~Alex Hermosillo 
---
**You can actively participate in releasing non-nurturing energies for your health and well-being.  This process can complement any and all methods you are currently doing to have a happy, healthy, and balanced life.  
Please note that Alex J. Hermosillo is not a licensed doctor.  It is recommended that individuals retain a primary care physician.  Mastery of Energy Healing (M.E.H.) is not a substitute, nor is it intended to replace licensed professional medical care.  M.E.H. is not intended as diagnosis, prescription, treatment or cure for any condition, disease, disorder or injury, physical, emotional or mental.  
When & Where

STORM WISDOM
3375 E. Shea Boulevard
Suite A-1
Phoenix, AZ 85028


Saturday, August 10, 2019 from 10:00 AM to 11:00 AM (MST)
Add to my calendar
Organizer
Alex Hermosillo is an internationally known healer, author and spiritual teacher who was born with the natural gift of healing.  In 1997, he journeyed to Heaven through a near-death experience where he gained great wisdom.  With the gifts given to Alex, along with his experiences of healing, research and dedication, he developed a simple, fast and effective energy healing technique that anyone can do for themselves and others called, Mastery of Energy Healing.  He has helped people heal from heart disease, cancer, tumors, migraine headaches, depression, grief and much more.  He touches the lives of thousands who seek healing through his private sessions, lectures and classes.  Alex is a messenger from Heaven bringing peace, wisdom and healing to all who seek it.  

Alex is the founder of Mastery of Energy Healing, a healing center located in Phoenix, Arizona, and he has been performing energy healing services for more than ten years.  In addition to offering his services from his hometown, Alex travels speaking and teaching nationwide at medical colleges, conferences, bookstores, churches and related facilities including The Cancer Treatment Centers of America, the International Association for Near-Death Studies, the Lake Erie College of Osteopathic Medicine, Southern Arizona Veterans Health Center and the Southwest college for Naturopathic Medicine.  He has been featured on ABC, CBS and FOX News, Phoenix.

Visit masteryofenergyhealing.com for more information about Alex and his life work.
Facebook:
facebook.com/masteryofenergyhealing 
You Tube:
youtube.com/user/LightLoveHealing  
Phone: (480) 345-9972